Sportmarket and Sportmarket Pro....the good guys !
May 15, 2014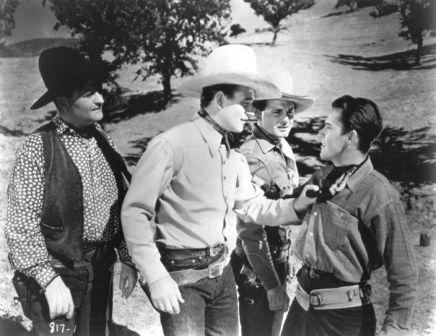 clubgowi's long time sponsor have now completed their re-brand and reverted back to their former name of Sportmarket, their brand new website is now active, take a look.
The new site is far more "clean" and user friendly than the previous one, which will be removed shortly. Once registered, you can deposit for free via Skrill or Neteller or alternatively do so via bank transfer. On the website you will see Sbobet quotes, but you have the option to upgrade to Sportmarket Pro and you would be crazy not to !  Pro gives you access to six companies, the five major asian companies and also a betting exchange, all through a single account. Your bet is always matched at the highest available odds, your account will never be restricted beyond clearly defined and high limits , you can see the full range of asian betting lines through a single window and there is no need to tie up multiple deposits. Sportmarket Pro will give you a tremendous betting edge and significantly add to your bottom line, month after month.
Using Sportmarket Pro, you often get to see odds movements before they even appear on the individual companies website and are able to access bookmakers not usually available to most of us. If you ever bet asian handicaps and surely all of you do (if not, read this), then you have to be using Sportmarket Pro.
If you currently bet with one asian bookmaker, why limit yourself, when you can access five others using the same funds.There are a couple of screencasts below, they will talk you through the product, how it works and a run through of some of the other possibilities that Sportmarket Pro offers, including stats.
clubgowi readers and subscribers have been using Sportmarket Pro for months and feedback has been amazing , but beware, once you use it ,you will be hooked and probably not want to bet anywhere else !
By the way, do not be confused or mislead by the term betbroker, with Sportmarket Pro you can place all bets yourself online, just as you would at any bookmaker, only difference here is that odds are unbelieveable, margins low and maximums high .
For example, on tonights Bundesliga playoff game between Hamburger SV and Greuther Furth , it is possible to bet up to 42,000 euros at 1.95 -1.97 on the hosts as I type, at the click of a single button. Best price with any european style bookmaker is 1.91, most are significantly lower, they are likely to hold a board meeting before betting you even 10% of what you can bet instantly at Sportmarket Pro and will hold another, following which ,they will probably close your account,should you dare to be so bold as to back a winner.
If you intend to win betting football matches and if not, what is the point ? Eventually you will have no option but to bet either at the exchanges (where you will have to pay commission and charges and liquidity is low on most leagues) , or more likely on asian lines, it is the only viable option to the winning punter and Sportmarket Pro is the premium offering there, the best of the best if you like. In addition they are the good guys, friendly, approachable and trustworthy, if betting were a cowboy movie, they would be the ones wearing white hats !
I have a few nominations for the role of black hatted villians and we all know who would volunteer to wear green, but that is not really the purpose of this post ! Photograh is of Pro staff dealing with a bookmaker trying to bet to a 10% profit margin !
You can read more about Sportmarket as a company on the "our sponsor"page of the website and my personal experience of using the product here.
Good Luck.
Sportmarket Pro Screencast #1
Sportmarket Pro Screencast #2
Subscribing to clubgowi need not break the bank. Our paid service provides in-depth analysis on over 100 sporting events each month, all for as little as 2.73 euros per day. In 2013 there were 1,317 selections, stakes were 1,707 units, producing a profit of 260.5 units, at a ROI of +15.26%. Find out more by visiting our subscriptions page.
Don't be selfish, share the betting tips