AFC and UEFA Champions League betting tips .............
Sep 12, 2017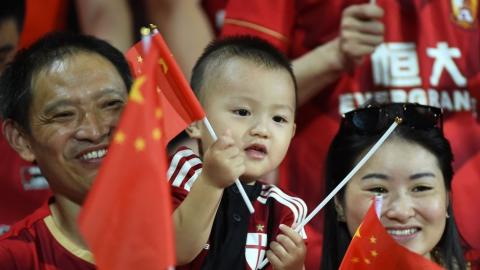 Guangzhou Evergrande Taobao have just won 4-0 to, incredibly, level the tie on aggregate. Atletico is an evening kick off...............
Tuesday September 12th
Next newsletter will be sent @ 11.00 UK time today, covering English football.
AFC Champions League:
Guangzhou Evergrande Taobao - Shanghai SIPG
Guangzhou Evergrande have been the dominant force in Chinese football and pretty much the Asian game since they were promoted to Super League in 2010, they have won the domestic league all six subsequent seasons ,are on course for a seventh ( 8 point lead with six rounds left to play) and are two time Champions League winners. That was why their 4-0 first leg loss to Shanghai sent such a shock wave around Asia.
SIPG have been amongst the biggest spenders in a country full of them and their squad includes Oscar, Elkeson and Hulk, along with Ricardo Carvalho and they are coached by André Villas-Boas, but that was still an amazing result and they have trailed Guangzhou by eight points across 24 league games. It has been all about home form for Shanghai and they have won just 4/12 on the road, but are 10-2-0 in their own stadium, averaging 3.0 goals per game.
We can make some excuses for GET, Luiz Felipe Scolari certainly did ,they sold Paulinho to Barcelona just before the first leg and the head coach said "we paid the price for the absence of Paulinho, Huang Bowen and Mei Fang ." They will be without the same players today and Zheng Zhi will be a game time decision. Scolari has never been one to get his excuses in slowly, but they will not wash if his side do not restore some pride today. They still have Alan , Ricardo Goulart and returning Muriqui in the squad , the latter was bought in to replace Paulinho, he was the top scorer in this competition in 2013, Goulart in 2015 and the hosts offensive threat remains. SIPG are without several players themselves, including Fu Huan and He Guan who are both suspended. The visitors are nowhere near as effective on the road, that has stopped them putting in a real title challenge and they also lost away to Urawa Reds and Western Sydney Wanderers in the group stage of this competition and given that they do not need to win, only to avoid defeat by four goals and that surely GET and Scolari have to put in a tremendous effort today and at least show some fight and, at some stage over the 90 minutes, at least give some hope to their loyal support. It has to be the home win.
1.5 units Guangzhou Evergrande Taobao -1 ball 2.20 asian handicap/Sportmarket.
Champions League: AS Roma- Atletico Madrid
Atletico have developed into a major European player under Diego Simeone and have made the last eight of the Champions League in each of the last four seasons, including two finals, in both of which they suffered extra time defeats to their cross town rival Real, which were incredibly painful, but have only served to make their hunger stronger. One thing they have learned and it is something we spoke about several times last season and which all the top clubs know, is the importance of a fast start in the competition and to hit the ground running. Just not to be playing catch up, with winning the section usually vital, my notes ahead of last season's Matchday 1 trip to PSV Eindhoven are reproduced below and touch upon that, they won that 1-0, took maximum points from their first five games and that meant they could travel to Bayern, lose, yet still win the group. That set up a knockout stage game with Leverkusen, instead of possibly Dortmund, Monaco or Juventus, on top of all that it also gets you into the winning mindset for the long campaign ahead.
Atletico are currently under a transfer "ban", but have already made some signings which will be completed in January and rules like this do not apply to big clubs, who pretty much carry on regardless and find ways to circumnavigate them ! Biggest deal they did this summer was a contract extension for Simeone, he is staying until 2020 and wants that Champions League crown before he goes. They have yet to play a home game with season with the finishing touches being made on the amazing Wanda Metropolitano, before they host Malaga on Saturday and this is a huge week for Atletico and they want to make it a memorable one. They have scored seven in three away games and whilst they had to settle for a 0-0 draw at Valencia over the weekend, but played well and are now unbeaten in 12 La Liga road games.
Roma have not played for 17 days since their 3-1 home loss to Inter which we discussed on Sunday, I think that is far from ideal at this stage of the season when you want to build some momentum and they have won just one of 9 Champions League games, losing 3-0 at home to Porto last year at the playoff stage and 2-0 in Rome to Real the year before, qualfying from their group almost by default, with just six points (home draw with BATE). Away win.
1.5 units Atletico Madrid -0.25 ball 2.21 asian line/Sportmarket.
Good Luck.
UEFA Champions League:PSV Eindhoven-
Atletico
Madrid
(written September 13th)
Matchday 1 of the group stage and last year I spoke about how all the big clubs know it is vital to hit the ground running and not to be left playing catch up and how, that had been a hard earned lesson for
Atletico
......
Atletico

were disappointing on Saturday, losing at home to Barcelona after taking the lead early in the second half, they certainly didn't deserve to win and lost because they showed too little ambition offensively after Barce equalised. On reflection, I do not feel that were done any favours by playing that game immediately before their Champions League opener, it was the same for Barcelona of course, but the Catalan giants are european veterans and

Atletico

are not quite in that league yet. Also, Diego Simeone has spoken a LOT about how they struggled in the premier club competition last season after losing their opening group fixture away to Olympiakos, they had given everything in a 2-1 road win against their cross town rivals Real

Madrid

just a couple of days before that tie and were a little jaded early in the match in Greece, I think that has played on Simeone's mind since and I feel that influenced their approach to the match at the weekend, which was a bit lacklustre. Anyway, we can expect them to be very committed to the cause today and it would be a bit of  disaster if they "sacrificed" their performance in one and then came up short in the second.
They won 2-0 at Galatasaray in their opener and that set them up for the group win and run to the final and I expect a similarly focused performance this evening. After back to back draws to start their La Liga campaign, the international break had clearly done them wonders and they ran out very comfortable 4-0 winners at Celta Vigo on Saturday, running riot after the break, with Antoine Griezmann scoring twice in just his second start of the season. They will want to take that momentum through this and the weekend league game, into next midweek's visit to Barcelona.
 
This will be very far from a trip into the unknown as Atleti met PSV in the last 16 of the competition last season and ahead of the first and away leg I wrote ......
I suspect that

PSV

have already reached their target for the season in terms of the Champions League and it will be very difficult for them to progress any further against an

Atletico

side who are becoming one of the giants of European club football. The visitors coasting to the Europa League title in 2012 ( easiest winner in history ?) were a minute or two away from winning the Champions League in 2014 and are the only team to stop Barcelona reaching the semis in the last eight seasons and it is hard to make a case for anyone, other than the other "elite" clubs , putting them out of this year's competition and it is a very long time since any Dutch side was considered as such.
PSV

won Eredivisie by 17 points last season, but are going toe to toe with Ajax this time round and currently lead the Amsterdam club by just a single point with ten rounds to play and,with a big difference in regard to next year's CL in terms of finishing first (directly into group stage) or second ( two qualifying rounds and four matches to play), you could make at least a case for the league game with Ajax, which comes just days after the return leg in

Madrid

being the most important game that they will play in the next month. Anyway, they have been strong at home all season and wins over Manchester United, Wolfsburg and CSKA Moscow in the group stage look impressive, but two of those have struggled domestically and they will be asked far more questions today and will have to answer them without top scorer and captain Luuk de Jong, who has 17 goals and 6 assists in the league and scored against CSKA and Wolfsburg. In his absence over the last two seasons

PSV

have lost 4 of 6 starts ( lost 3/3 in Europe when he plays 20 minutes or less).
Atletico have been fast learners in how to play these games and you have to be to thrive and progress, but the trouble is the learning curve is steep and you do not get many goes to get it right ! I discussed this and how Diego Simeone had learned so much from previous ties and "how to play the CL" ahead of road games at Galatasaray and Benfica this season and notes on both can be found at the foot of this email. I think his and his team's ( almost) sole focus from here on in will be the Champions League and given how strong they are defensively and on the break, I doubt any team in Europe, maybe Barcelona aside, is better equipped to play these kind of away games, especially against what is, it has to be said, now a very inexperienced team at this level of competition, playing their first CL knockout game in a decade. Atletico will want that cherished away goal and just one might be enough to win this, but Atleti scored two in the two road games in the competition in which we have backed them and IMO this fixture is not much more difficult. Atletico have posted a La Liga high nine road wins and only Barcelona have scored against them in their last five away starts, apart from games against the "big 2" , they have kept clean sheets in 67% of all starts and even then, many of those conceded were either late consolations or in meaningless ( already won ) fixtures.
 
They had to settle for 0-0 there, but had enough chances to have won, that made for an uncomfortable return leg, the match came in a bit of a scoring dip for
Atletico
and the weekend goal spree should see them in better shape this time round. They host Bayern next and will want to ease the pressure for that game with the three points this evening. 
PSV will have learned a lot from last season, but have not really strengthened in the summer and overall look weaker than their 2014-15 side and whilst this is not an easy place to come and get a result, I expect Atleti to be up to the task. 15 clean sheets in 22 Champions League starts for the visitors and in 9 of 11 group stage games.
 
We don't just sell football betting tips, as you can see there is an extensive analysis behind our asian handicap selections. Subscribing to our sports betting advice service need not break the bank. Learn more by visiting our subscriptions page.
Don't be selfish, share the betting tips