Brazil Serie A betting tip: Vasco da Gama - Flamengo
Jul 08, 2017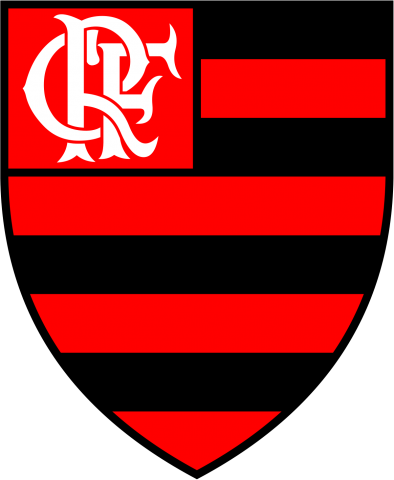 We have football betting tips from all around the World today, Asia, Europe , North and South America and you can read one from Brazil below ..................
Brazil Serie A: Vasco da Gama - Flamengo
Flamengo are in overdrive and have won their last five starts scoring 15 goals, they had some shooting practice in midweek with a 5-2 win at Palestino of Chile in the Copa Sudamericano. They arrived there on the back of a 2-0 home win over Sao Paulo ahead of which I wrote ..............
Flamengo

have served us very well in the last two weeks and ahead of a trip to Bahia last week I wrote .........
There is a lot of reproducing of previous notes in this email, so for ease of reading, you can see my write ups on Chapecoense in the Thursday (22nd June) newsletter, their trip to

Flamengo

was the only match previewed that day and was extensively covered. I have been writing a lot about the very open nature of their games , both home and away and very little changed in that 5-1 defeat, with lots of chances in the game, 19 attempts inside the box in total, with the Chape goalkeeper earning MOTM plaudits with six saves and Fla also hitting the woodwork. Chapecoense will be without one of their starting defensive midfielders today and they are in an increasingly bad moment defensively, but have a continued offensive threat, which has not manifested itself in goals in their last two starts, but that will only continue for so long. This season, their games are averaging 3.56 goals per game, which is 1.06 above the league average and their last four completed games with AMG ( all comps) have all gone "over" including a 2-2 draw here earlier this year.
Obviously a lot of notes on Flamengo in that Thursday email too and focussing on their potential, how they have been playing increasingly better and the return from injury of many players. The win over Chapecoense was a big confidence boost, they could have scored 7-8 and they will travel to Bahia in high spirits. The hosts' form has dipped significantly after a solid start to life back in the top flight, taking just one point from four games and failing to score in three of those and conceding four goals at home to Palmeiras (see above) in the other. That dip has coincided with the increase in games which is hardly surprising and they lost 3-0 at leaders Corinthians in midweek, tiring badly after both teams played 30+ minutes with ten men, both teams have suspensions to deal with today, but Bahia have fewer top quality options, were the promoted team with the fewest points last season and the loss of super competitive defensive midfielder Rene Junior, against a team as strong in the middle as Flamengo, will be hard felt. Palmeiras, Corinthians and now Fla inside a week is about as tough a schedule as you will see in Serie A and Bahia seem likely to pay for it again today, after conceding seven times in the first two of those.
 
They won that 1-0 and followed up in the Copa do Brasil in midweek with a convincing 2-0 win over Santos. In that "Thursday" preview I focussed on the treatment room clearing for Famengo and that they have as much quality as any team in Brazil yet, up to that point they had just been misfiring in front of goal. The ball is running a little more kindly now and the hosts can continue to push on.
Sao Paulo have taken just two points from five starts and two of just three wins for them this season have come against bottom 3 teams, they have gone backwards over the last couple of seasons, only won 7 of their first 23 starts in 2016 and look in similarly poor shape this time round, with few attempts on target and even riding their luck for one or two of the (relatively) few points they have collected. They are coming off a 1-1 home draw with Fluminense where the visitors, hit the woodwork and had twice as many attempts on target. Two teams moving in opposite directions and with very different targets for the season. Home win.
Two up at the break they could largely switch off and that was a very comfortable win, they rotated of course in midweek, using 21 players across the two games and that just makes everything all the more impressive and the head coach must have some tough, but welcome decisions to make today for the derby game with Vasco da Gama. We have spoken of the hosts often as playing a very open style and no Serie A team has conceded more goals and all starts this season have averaged 2.36 goals, but no reason to deviate from that as it has been largely successful and Vasco lie in 6th place in their first season back in the top flight. However, it works better against the lesser lights and they are 0-0-3 against top 6 teams with a 2-11 goal difference and Flamengo should have too much quality and firepower. Especially as Vasco will miss both defensive midfielders in suspended Douglas Luiz and Jean who have sat in front of the backline in all 11 starts, two big losses with Fla posing so much firepower, BTS the visitors to win.
1.5 units Flamengo -0.75 ball 2.40 asian line/Sportmarket.
 
1.25 units "over" 2.75 goals 2.28 asian line/Sportmarket.
Good Luck.
We don't just sell football betting tips, as you can see there is an extensive analysis behind our asian handicap selections. Subscribing to our sports betting advice service need not break the bank. Learn more by visiting our subscriptions page.
Don't be selfish, share the betting tips