Bundesliga betting preview: TSG Hoffenheim - Borussia Dortmund
Sep 23, 2015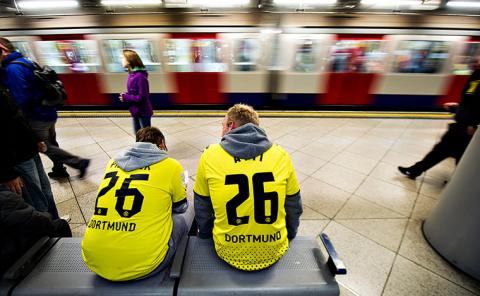 Bundesliga: TSG Hoffenheim - Borussia Dortmund
We have discussed the visitors a couple of times already this season and I see this match as not dissimilar to their early campaign trip to Ingolstadt, where Dortmund needed a big win to go top of the Bundesliga and above Bayern, both of which are always a mighty incentive.....
I expect a very focused Borussia Dortmund in the early weeks of the season, they are trying to integrate/impress a new coach and no one wants a repeat of the early camapaign debacle we saw last season, which saw them more or less out of top 4, let alone title contention, before the end of October, that was just unacceptable for a club of their standing and whilst it was a "blip" and there were a lot of stats which indicated that their performance levels remained good despite being bottom of the Bundesliga after 19 rounds, it was very hard to stomach. However, they eventually turned things around , played as well as the top 3 over the final 15 rounds and eventually finished in 7th. Now, as I said,  it should be all guns blazing through the opening weeks of this season and to get themselves in the heart of Champions League contention as soon as possible, they opened with a 4-0 defeat of Borussia Moenchengladbach last week, when they were three up in a little over half and hour and it could have been more at that stage, BMG were third last season 17 points clear of the team in 5th and that was an eyecatching performance. A three goal win today would see Dortmund go top of the Bundesliga and above Bayern, although we are only two rounds in, given the events of last season, I would say that was a major incentive and I fully expect them to really go for that scoreline once ahead. Newly promoted Ingolstadt will have been delighted with an opening day road win at FSV Mainz, but I saw plenty there to encourage Dortmund, with Ingolstadt dropping too deep at times and giving away a lot of free kicks around their own penalty area.
If the visitors needed a wake up call, it came in Norway on Thursday , when they were 3-0 down to Odd inside 20 minutes ! They eventually turned that round and won by the odd goal in seven, but it should concentrate the mind, several players were rested there, including Marco Reus, they will return today and with new head coach Thomas Tuchel said to have been raging at their start there, we should see them fully focused from the off this afternoon, he has emphasized the need to maintain the momentum his side have built up ( 5/5 wins in competitive games, only conceding to Odd and scoring 16 goals) and given their three Europa League games, they should have a real edge in terms of match fitness. Dortmund to win and score the required goals in the process,to take them above Bayern.
 
They won that 4-0 and have continued on their free scoring winning ways and are 10-0-0 in they last ten starts with a 35-10 goal difference, they need to win by two, scoring three or more in the process, to retake sole first position in the league table and once again move above great rivals Bayern and I do not doubt that will be their aim and as soon as they score, they will be looking fot a second and then a third. 3-1 would be (almost) ideal, Dortmund are averaging 3.5-1 over their last ten starts, Hoffenheim have lost their last two games by that exact scoreline and both have been on the scoresheet in the last three meetings in Hoffenheim, one of which ended 1-3 ! I watched the last TSG home start a 3-1 defeat to Werder Bremen, the away side scored two injury time goals , but it was the least they deserved after dominating a first half in which they could have scored three and already been out of sight, the hosts were toothless and lacked cohesion/ambition and the crowd were very impatient, it would not take much for the home support to "turn" this evening and with TSG having just a single point against newly promoted Darmstadt to show for six competitive starts and failing to score more than a single goal in any of those, this looks a match made for the free scoring visitors. Marco Reus, who featured on the bench on Sunday for the 3-0 victory over Leverkusen after being out for three weeks with a hairline fracture in his toe, may return to the starting line-up and that is a boost for a team who do not really need one at present.Taking the bigger handicap and higher odds seems perfect on this occasion, with Dortmund having the two goal plus "incentive".............
 
1.5 units Borussia Dortmund -1.5 goals 2.09 asian line/Sportmarket.
Good Luck.
Subscribing to clubgowi need not break the bank. Our paid service provides in-depth analysis on over 100 sporting events each month, all  for as little as 2.73 euros per day. In 2013 there were 1,317 selections,  stakes were 1,707 units, producing a profit of 260.5 units, at a  ROI of +15.26%. Find out more by visiting our subscriptions page.
Don't be selfish, share the betting tips