Champions League betting tip: Napoli - Real Madrid
Mar 07, 2017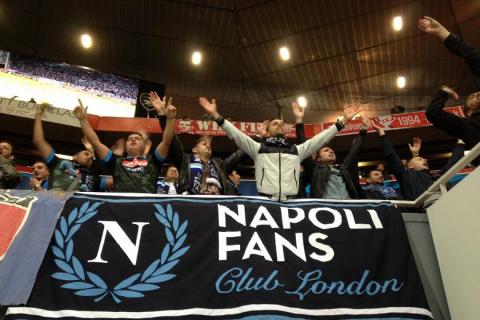 Champions League: Napoli - Real Madrid
I expected goals in the first leg and went "over" and for Real to win with both scoring and that played out well, with the defending champions winning 3-1...........
 
I don't know if Barcelona's loss will inspire, or the ease of their defeat scare Real a little. Like PSG and, despite being on the road , I do not think that Napoli will sit back and I expect them to take the game to Real at times and their massive away support, 12,000 are said to have got tickets for the game, will probably ensure that is the case and this will be very unlike a usual game at the Bernabeu.
Real have conceded in six of their last seven starts, twice in four of those and they also gave up a goal in all six group stage games, ten in total.
Napoli arrive unbeaten in 18 games, having scored 39 (3.0 average) in their last 13, two or more in 11, including a whopping 17 in their last four on the road, 5 at Cagliari, 2 in Milan, 3 at Fiorentina and 7 versus Bologna ! In the Champions League, they have scored in their last six and 10/11 road starts. This season they have showed their full potential when teams have taken the game to them and not sat back and whilst Real are certainly not gung-ho all the time, they do meet that criteria !
I loved the comment from Napoli head coach Maurizio Sarri who said : "My team has the attitude that we can attack anywhere, I'll accept any outcome but I will not accept a timid performance from my players." He also added that Napoli wanted to come and test themselves, see where they are in relation to the best teams in the world.
 
With Napoli needing to win by two goals and both teams very offensive minded, at first look, a similarly thrilling contest appears on the cards and a bit of a shoot out. However, both have pace to burn and like to play on the counter, are probably at their best doing so and Real do not have any need to go gung ho and it might take a while for this to take shape, but sooner or later the hosts will have to gamble and open up and then, there will be chances at both ends. I think that Real are starting to struggle a little and their domestic form has tailed off a bit and they have not won the Champions League and La Liga double since 1958, in recent games they have lost to Valencia, drawn with Las Palmas and were two down very late to Villarreal and it feels like it will be a very long 2-3 months for them and the World Club Cup trip to Japan is unlikely to have done them any favours. This is something we discussed in relation to Barcelona last season, also speaking about the "impossible" task of repeating in the Champions League in modern football, with all the additional demands placed upon winners,
take a look.
There is a cost to be paid, not sure we have seen it yet from Real, but maybe, just maybe we have seen the first few minor payments ! They have already conceded six road goals in this competition, including three to a "poor" Legia Warsaw team. Napoli will be buoyed by their road win at Roma on Saturday and can edge this , maybe even put a little pressure on the champions.
 
1.25 units Napoli level ball 2.25 asian line/Sportmarket.
Good Luck.
We don't just sell football betting tips, as you can see there is an extensive analysis behind our asian handicap selections. Subscribing to our sports betting advice service need not break the bank. Learn more by visiting our subscriptions page.
Don't be selfish, share the betting tips