Champions League betting tip: PSG- Barcelona
Feb 14, 2017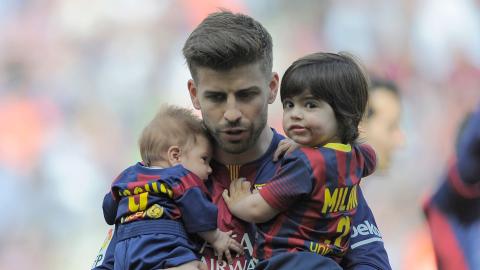 I originally intented to write a little more about the competition in general, but will save that for another day. However, we have often spoken about two things in the Champions League, firstly, the importance of winning your group stage and I discussed at length the lesson that Atletico Madrid had learned about that, going into last season and perhaps how that had affected their La Liga form. Secondly, how vital the away goal is in the knockout stage.
 
Round of 16 first leg results have highlighted both, we get the section winners playing on the road, they are usually the strongest, more experienced side and they are hungry for goals. Last four seasons have seen the 32 matches produce just 7 home wins (22%) and 16 ( 50%) for the visiting side, it is a small sample, but tallys with what we "know" and makes perfect sense. 15 of those 16 road winners, have also scored 2 or more goals and only two home teams have won by two goals and never more, so, overall, a very strong bias in favour of the away team. Even on the odd occasion when the higher ranked team has played at home in the first leg, they have struggled a little too, perhaps being mindful that these ties are almost always decided by form in the away leg.
 
26/32 of the ties have seem the team playing away in the first leg progress, the six home "victors" were Juventus/Real Madrid/ PSG(twice) and in the other two cases, the far more experienced European team. All in all, playing away first is a massive advantage.
PSG have broken that "rule" twice as you will see, but they have also played Barcelona six times in the Champions League and won just once (in the home group stage match), they have conceded twice in all three games in Paris , all of which produced four or more goals. Barcelona are looking to progress from this stage for the 10th straight season. PSG have hosted eight knockout stage Champons League ties and have yet to keep a clean sheet, scoring and conceding in each, with half producing at least four goals, only one defeat in that sequence, but that was 3-1 to Barce. Defence is never the first ( second or third !) think you talk about when discussing the Catalan giants but they are without Aleix Vidal and Javier Mascherano, but will have Sergio Roberto and Gerard Pique (pictured) back today, along with a rested Andres Iniesta. PSG are without the Thiago's (Silva and Motta) which massively weakens their defensive spine and the team in terms of experience. 2-2/2-3/1-3 feels about right.
 
1.25 units "over" 3 goals 2.42 asian line/Sportmarket.
Good Luck.
We don't just sell football betting tips, as you can see there is an extensive analysis behind our asian handicap selections. Subscribing to our sports betting advice service need not break the bank. Learn more by visiting our subscriptions page.
Don't be selfish, share the betting tips