Checkatrade Trophy betting tips .......
Aug 29, 2017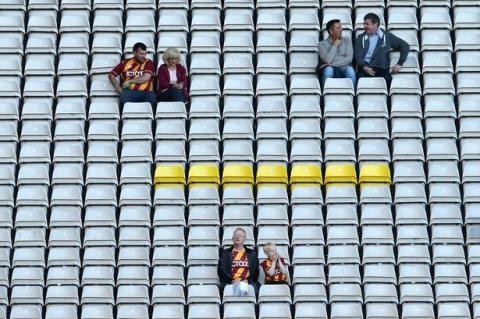 Checkatrade Trophy:
Last season I wrote ............
This competition was formerly known as the Johnstone's Paint Trophy, but is much changed, 16 Category 1 Academy sides have joined the 48 teams from League 1 and 2 and there is now a group stage to get through before knockout football arrives in the last 32. We have 16 four team groups, with teams facing each other once, top two progress to the knockout stage.
The JPT was always difficult in terms of who was "interested" and trying to find confirmed team news, but this is just a minefield !
It is further complicated this round as the bigger clubs, Chelsea for example, will be looking to get many players out on loan before the window closes, I understand that the Blues had 30 players out on loan at one stage last year and that they made £14m (!) in loan fees, with some players carrying a £1m fee and a guarantee required that they will appear in 75% of first team squads (if fit). At least one Championship team paid a one season loan fee in excess of £2m in 2015-16 and that is why some loan deals are being negotiated like permanent deals and taking an age to get over the line. Having said that, there will be a lot of deals, far more than usual, done today and tomorrow, with this year there being no separate loan window deadline.
We will definitely be involved in this tournament a little later in the campaign, but for now, there are simply too many imponderables.
We actually did pretty well with a few group stage bets (5 wins and a push from six selections), but after the transfer window had closed.
This year we have "increased" competition with the Academy teams of Manchester City and Tottenham Hotspur also competing, seven first stage matches have already been played (two weeks ago) all involved Academy teams and they performed quite well , losing just one, with two wins and four draws. No extra time in this and if scores are level, there is a penalty shoot out and one extra point awarded to the winner, for example Man City drew 1-1 with Rotherham, but won the penalty kicks, so the Academy side got 2 points, United just the one. Academy sides play all three group games away from home this year.
After the opening round last year I updated with .............
The public voiced their dislike for the competition/format with their feet and some very low crowds watched the opening round of games (pictured), with many attendances not reaching four figures and that contributed even more to the non competitive feel of the ties. This time we have the international break, so supporters of the bigger clubs might take a little more interest, players now know they are "staying" and this is an opportunity for them to impress against a league club and with the Academy sides only needed to field six U21 players, they do have the option to "strengthen" should they wish. The sixteen Academy teams went 3-3-10 in the opening round of games and I expect to see an improvement of sorts, but to be honest , it could hardly be much worse !
Situation is further complicated by international call ups, Everton for example have ten U21 and lower internationals in their U23 squad and a lot will be away this week

.
After that terrible start, 8 of the 16 Academy sides actually made it to the knockout stage and whilst only one got through to the last eight and not beyond, they were clearly in much better shape once the window had closed and even with a more productive start this time, you still have to feel that will again be the case, with so many players in negotiations with other clubs currently, all will be settled come 23.00 on Thursday and again, the loan window will effectively end at the same time.
This week is going to be crazy with a huge number of deals to be done. Birmingham City signed Chelsea's Jeremie Boga on a one season loan deal for a fee said to be circa £1.4m yesterday and the Midlands club have completed four such loans already, probably paying some £5-6m in fees alone, remember, these are for one year deals and are now relatively big business and a good additional revenue source for many of the top Premier League clubs.
Not a bad competition for betting, but you have to do your homework and everything will be far more settled once the window closes.
Good Luck.
We don't just sell football betting tips, as you can see there is an extensive analysis behind our asian handicap selections. Subscribing to our sports betting advice service need not break the bank. Learn more by visiting our subscriptions page.
Don't be selfish, share the betting tips