clubgowi free betting tips
Sep 26, 2017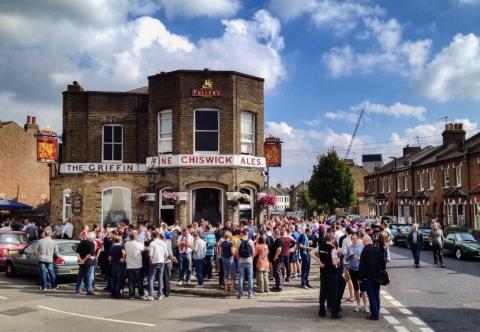 Looking to follow up winning tips at odds of 2.45 and 3.75-4.0 on the Brentford game at the weekend ................
Championship:
Brentford - Derby County
Bristol City- Bolton Wanderers
I previewed Bolton Wanderers- Brentford on Saturday...............
Relegation six pointer !
I certainly do not see it thus, but this is 100% Brentford's most important game of the season and one I know they have focussed on all week and they played the midweek League Cup game with only thoughts of today in mind.
Brentford have played nine games against Championship opposition, beat QPR 4-1 away in the cup, but are 0-4-4 in the league. They have dominated six of those, been the better team in seven and were on a par with Woves in the other, they have created the most goalscoring opportunities of any team in the second tier and have been wildly unlucky and wasteful in front of goal. They should have been 3-0 up at both Aston Villa and Sheffield Wednesday at HALF TIME in their last two away starts, but even when they do lead like at Hillsborough and at home to Reading last week, they cannot get that second goal and it feels like right now they need it to secure the win.
Villa and Wednesday felt the Bees were the best team they had faced and the following comments were taking from just one page on the Owls website .....
 
"Brentford are very good, make no mistake."
"We didn't look bad, but for long periods we just couldn't get the ball off them."
"We rode our luck big style, but we won and wins breed confidence. "
"Best team we've faced so far."
"Hoopers goal was lucky and if their shooting was just a bit better they could have put 4 past us, no problem. And they outplayed us for long periods."
"Tremendous football from Brentford. Lovely fast sweeping play. So dangerous down the flanks, especially their right. Wonderful to watch. Their fans must be dazed and frustrated on the way home. "
"They were very good."
"I thought we were fortunate to get the win, but I will gladly accept it !!! That said, Brentford's played some fantastic football, and it was a real treat to see football played on the ground, with purpose and no little skill. Woods for them in the midfield was the best player on the pitch by a country mile. "
Brentford are a good Championship team, definitely top 10 and probably better and results will come, but they have to win one and soon and I just do not see them edging a tight one, if they are one up late in the game, they will probably find a way to snatch a point from three. So I feel that when it comes it will be emphatic, but the longer it takes and it has been long enough, the harder it will be. I think the opposition is almost irrelevant, but Bolton are the the worst opponent on paper that the Bees have yet faced.
The visitors had a terribly disputive transfer window and were dealing with a tragedy amongst their group .......I think the announcement that very popular young player Ryan Woods and his partner had lost a baby has badly affected the group (most are young, even for footballers and will never have faced loss before) and it certainly puts a game of football into perspective. There were rumours before the weekend game, it has now been made public and that should allow the grieving process to begin and maybe the rest of the squad to start to move on. Woods was very excited about becoming a father and had spoken openly about what it meant to him and his partner a few weeks ago............. life can be so cruel and unjust and my thoughts go with them.
Funeral was the day before the Wednesday game, now we are a couple of games removed and it can only be about the win and Ryan aside, no excuses from anyone.
Ahead of their opening day trip to Sheffield United I wrote ...................
I wonder how many times I previewed these two teams last season ? United were our confident League 1 selection and they won the title incredibly easily, they are a big club and long term should thrive in the Championship, but it is a tough transition.
 
Today I want to talk about the mighty Bees for two reasons, firstly, because they are the most unique and possibly interesting club in world football and not just for the second, which is that they are the club I have supported man and boy and for FAR too many seasons !
 
Brentford

are a tiny club , they have a clever, indulgent owner, who has poured a lot of money into them in recent years, even so, they have just about the sixth smallest budget in the Championship, but have finished 5-9-10 in the last three seasons after promotion in 2014, that alone is an incredible achievement. Especially as they had spent one season in the second tier of football previously in the 60 seasons prior to that.
They cannot compete on a level playing field with almost any club in the Championship in terms of finance, so they have to do so by being sharper in almost everything else they can control and, they are. The club is run along top ten Premier League lines in terms of money spent on fitness, coaching, nutrition, the mental side of the game and no expense is spared in those areas. They also have a huge analytics department and access through owner Matthem Benham and his team to the best data in this area in football, in my opinion. They have been wildly successful in identifying young talent from across Europe and players know that they can come to the club and thrive, also that

Brentford

will not stand in their way if a bigger club comes along , as long as the asking price is met. The Bees have sold key players like Andre Gray and Scott Hogan for huge sums and always replaced with "better", the aim is just that, to always progress the squad, to eventually be self sustaining and in modern terms, that has to be Premier League football.
This season

Brentford

have not (yet) sold anyone,

Jota

, Lasse Vibe and Harlee Dean are all key players in the final year of their contract and normally it would be extend or sell, this time they have not done either (to date). I would like all three to stay, but the club cannot afford to lose the circa £15-16m they would bring in without the security of a contract extension, unless it brings PL football, but that is a huge gamble and totally against what

Brentford

are trying to achieve. They could still sell all three and be very competitive and you could make a case for them having to sell someone as the squad is now perhaps too big !
They have signed Ollie Watkins ( 23 goals and 15 assists from 61 league apps for Exeter City), Neal Maupay from St Etienne ( he had 10 goals in his first 22 starts on loan at  Brest last  eason, they held a healthy lead at the top of the table when he was injured at the end of January, but won just 3/8 in his absence ), respected Scunthorpe goalkeeper Luke Daniels as back up, Danish international right back Henrik Dalsgaard from Zulte Waregem, defensive midfielder Kamo Mokotjo from FC Twente (many stats indicate he was the most efficient player in Eredivisie last season and the Bees have tried to sign him for two years !). They also have Emiliano Marcondes of
FC Nordsjælland contracted to join in January, but this might still be brought forward .
All were tracked by a host of and in many cases bigger clubs, but all bought into the project and know they will grow as men as well as players in TW8, where it is a very positive enviroment.
With players returning from injury the Bees could pick two, even three midfields as good as most in the Championship, competition will be fierce and they have cover in every position, this is their strongest squad in history and whilst that might not have meant much since WW2 , we are talking about a serious upgrade on the team who have been top ten in the last three campaigns. Also, for the first time ever, the club who rarely officially say much, have been relaxed about talking about aims for this season and have made no secret that is top six as a minimum. They have looked very good in pre season and played Southampton and Celta Vigo off the park for 45 minutes in each of their last two warm up games. We have done well with the Bees over the last five years or so, of course I am biased, but know when they are good and bad and have seen plenty of the latter and have not been afraid to speak out about it ( they were relegated that season finishing bottom of L1, 14 points from safety) so when I say I am BLOODY EXCITED about this season you should really take note.
I have not previewed their last six league and cup starts as I know how difficult these runs are to address, but they have played pretty well in every game and I think they will win today, but cannot see it coming unless it is by 2+.
They are 2.12 to win, I think that is ok, but personally prefer the biggest line I can find for the reasons outlined and in Asia that is ............
1.5 units Brentford -0.75 ball 2.45 asian line/Sportmarket Pro.
I think 3.75-4.0 for them to win by 2+ goals is a very good quote if you can find it.
Brentford won 3-0 , but such is the way of these things that it was arguably their worst performance of the season, or certainly bottom 2 , but it was really only about the three points and they will have come on a lot for the win. Bolton started well but lost confidence and we have spoken about this often , it is terribly difficult to address and once heads start to drop during games, there is usually no way back. Wanderers boss Phil Parkinson said: "They (the supporters) have just seen their team get beaten and lose any kind of structure and cohesion in their play. "It made us look bad as a staff and as a coaching team and we are a lot better than that."That is the first time I have seen a team completely lose its way."  Parkinson praised the Bees who still had 22 attempts, 10 on target and if they had been on their game could have scored 5-6, but given taht and that Brentford can play FAR better, it augurs badly for Bolton who have been under a transfer embargo which has just been lifted, but they cannot sign anyone until January, I also understand that their maximum salary is very low, about 40% of that at Brentford who have themselves the sixth smallest budget in the division ! It was ok in League 1, but since promotion has made things very difficult and by the time they can bring new players in, it might be too late and they cannot start to pay those guys double or more and upset the wage structure when staring third tier football in the face, so their future , once again, looks a little bleak.
By contrast, Bristol City are very well funded, can move into the top six with a three points and have three very winable fixtures up next and can build on a solid start (one defeat in nine), they have goals in them, have scored 15 in six league and cup home games, including four against Derby County (more of them shortly) and beating Premier League Stoke 2-0 in the League Cup, they also scored three at top flight Watford in an earlier round and also at Championship highfliers Woverhampton Wanderers, so not a team to sit back when they take the lead and the type that could really punish Wanderers. The Championship is a relentless highly competitive league and teams feed on weakness and that is all that Wanderers have shown, they can play well enough for 20-25 minutes, but opponents know that they can ride that out and then start feasting !
 
County feel like a team in transition, they tried spending a fortune year after year and should have been promoted but came up short, this time round they spent relatively little and brought in double that money, selling Ince, Christie, Bryson (loan) and Hughes, they have a talented head coach in Gary Rowett who probably feels like he has riches at his disposal after working at tiny Burton Albion and Birmingham City who had no money at all at the time. He did an incredible job at the Blues and when he was sacked and replaced by Gianfranco Zola, I wrote ..............I cannot stop myself from saying this, City have sacked Gary Rowett and replaced him with Gianfranco Zola this week, are they absolutely crazy ! Rowett did an amazing job at Birmingham under incredibly difficult circumstances and overachieved massively, everyone in football ( apart from those connected  with City) knows this and it is a very stupid decision.
 
City were 8th one point off the playoffs when they dismissed Rowett, Zola left 22 games and two wins later with the club starting League 1 in the face. Anyway, he has found himself now at a bigger and better club and County could thrive long term under him, if given time, but that is always in short supply in football and supporters already seem very unhappy (96 pages on their main forum about why he should be sacked !).
County have always played good attacking football and are fun to watch, but the players brought in were done so to play a certain way, more flair players were sold and fans can accept that and that things are changing, but the consensus is they want to be bored and see their team win, or be entertained and currently they are getting neither. They feel like they are fortunate to have 11 points and be in midtable and are trying to play a formation the current squad is unsuited for, I will know more myself after tonight, but they have conceded nine in four away starts and have not played what I would consider a top six team in that sequence and this feels like a good time to play them. Bees beat County 4-0 here in April, the Rams played an ill suited 4-3-3 that day and were overrun, they claim to be set up differently now, but their supporters feel it is the same formation and if they come to Griffin Park ( the only football ground with a pub on all four corners .....see photo and all four are now open once more !) with that and this group of players, they will lose. I like Rowett, but I don't feel his teams ever set up well to play the Bees .
1.5 units Brentford -0.5 ball 2.26 asian line/Sportmarket.
1.5 units Bristol City -1.25 ball 2.13 asian line/Sportmarket.
Good Luck.
We don't just sell football betting tips, as you can see there is an extensive analysis behind our asian handicap selections. Subscribing to our sports betting advice service need not break the bank. Learn more by visiting our subscriptions page.
Don't be selfish, share the betting tips