CONCACAF Gold Cup betting tip: Canada - Costa Rica
Jul 11, 2017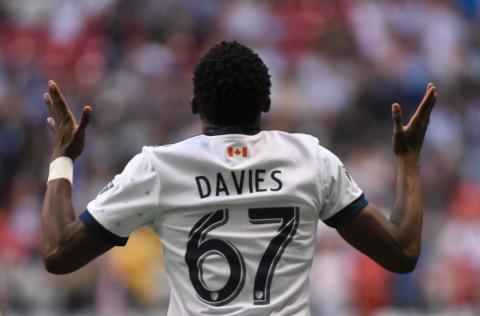 CONCACAF Gold Cup betting tip: Canada - Costa Rica
I previewed Canada - French Guiana in the first series of games and spoke about how the timing of the tournament heavily favoured the largely North America based Canadians and their aim to impress and attract more players to the cause ..........
French Guiana are, as their name suggests , an overseas department of France and thus, not members of FIFA, which prevents them from competing in the World Cup. It means they do not have a lot of quality international experience, are without a FIFA ranking and their squad is made up of home based players and those playing largely at the lower level in France. That doesn't have to stop them from doing well, Martinique and Guadeloupe in the same situation have performed impressively before at the Gold Cup and this is a very big deal for FG, but it is difficult and their players who earn their living in Europe (14), all but two in France, will be at a disadvantage given that this is slap bang in the middle of the off season. Their teams finished football in May and do not start again until the end of this month and in most cases, we are talking about third and B team level, those still playing at home, have obviously not been deemed good enough to be picked up by European sides. They look on a similar level to Curaçao (both teams came from the same qualifying section ) who

Canada

beat 2-1 in a friendly last month. 

That was new Team Canada head coach Octavio Zambrano's debut, his team missed a penalty and had a goal disallowed , coming from behind after a sluggish start. He has had four months in charge and it has all been building up to this point, with Canada already out of 2018 World Cup qualifying, this is seen as very important and Zambrano is keen on a positive showing not least in order to get some eligible European based players to commit to Canada. He has seven years of coaching experience in the US , where this tournament is being played and where 13 of his squad play club football , 11 with MLS teams. They should all be at their peak in terms on fitness for this season, the rest of the squad is largely European based, best know are Junior Hoilett of Cardiff and Burnley regular midfielder Scott Arfield, who are a level above anyone else in the two squads, they recently made the switch to Canada after being eligible for Jamaica/England and Scotland respectively and are typical of the kind of player Zambrano is hoping to convince to make the switch.

Striker Lucas Cavallini  is interesting, he had previously said that he regretted opting for Canada and refused to play in the 2015 Gold Cup, only playing 3 games in total for "his" nation, his regret coincided with scoring freely in Uruguay, 11 for Penarol this season. Anyway, Zambrano has managed to convince him to return and offensively (goals were a problem in the past), Canada look to have far more threat than at any time in their recent history.This is a big game for Zambrano and his squad and one they probably have to win to qualify
. 
The Canadians won 4-2, were 2-0 up at the half and added a third around the hour mark, they then made changes, lost a little shape and FG pulled two back and it started to look a competitive game again, but Canada regrouped and added a 4th . A two goal win was the least they deserved, they controlled almost all of the game and were quite impressive, the young side being unencumbered by the baggage the nation had taken into recent tournaments and their poor record. Hoilett, Arfield and Cavallini performed well, as did 16yo (!) Alphonso Davies (pictured) who scored twice and looks the real deal, he is the youngest ever MLS player and the first born in the 2000's to score at a top level international tournament.
 
Arfield seems to have taken on the role of team spokesman and said :"This is a fantastic squad, full of pace and youthfulness, which it probably hasn't had in some time. "There's also a new mentality that Octavio has instilled, so I think we're going to go from strength to strength in this tournament. "We believe we can go a long way."We're in a healthy place at the moment. "We can surprise and hurt a few teams with what Octavio has established. "They'll be in for a game on Tuesday night."
 
They face a tough task tonight against a Costa Rica team who are a major force in the region and ranked 26 in the world by FIFA, they played after the Canadians, securing three points with a 1-0 defeat of Honduras. The #72 ranked Hondurans had the better of the clear opportunities with the Ticos scoring with their only attempt on target. They also had a large MLS presence with five starters earning their living in the US and these two teams will know each other well. Costa Rica are the stronger side, but we see Canada as improving and much better than when the two nations played out a 0-0 draw in the competition two years ago. The teams have actually met seven times in Gold Cup action with four ending all square, Canada winning twice and Costa Rica once, all three wins coming by a single goal. With both teams on three points and leading the way comfortably, it is easy to see another point suiting both , especially with the favoured team, having the easiest final game with Costa Rica playing French Guiana on Friday.
 
I think the best value is probably with the straight draw at circa 3.40, but would not totally rule out the "upset" and with the asian line easier to play, maybe it is better to go with ................
1.5 units Canada +0.5 ball 2.14 asian line/Sportmarket.
Good Luck.
We don't just sell football betting tips, as you can see there is an extensive analysis behind our asian handicap selections. Subscribing to our sports betting advice service need not break the bank. Learn more by visiting our subscriptions page.
Don't be selfish, share the betting tips