Europa League betting tip: Anderlecht - Manchester United
Apr 13, 2017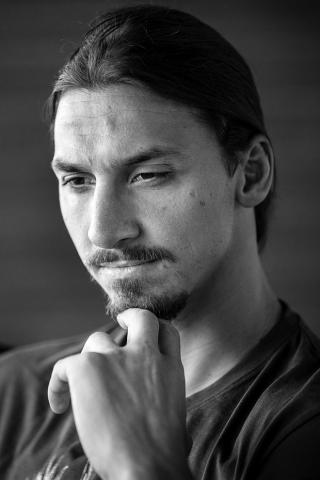 Europa League:
Quarter final first legs, what to expect ? Last seven seasons, 28 matches have produced 16 home wins and six victories for the away team. 20 have gone over , which is 71.42% and a whopping 22 (78.57%) have seen both teams score and that has happened in all four games three times. 
I have spoken often about the strong performance of teams from certain countries in this tournament and 12 Spanish teams have played in the last 8 over the same sequence and 10 have progressed to the semis, that alone is impressive, but more so when you know that both losers were eliminated by fellow Spanish clubs !
Anderlecht - Manchester United
Anderlecht faced a very tough knockout stage game with Zenit in the Round of 32, they won the first leg at home 2-0 and then made the daunting trip to St Petersburg ............
The 2-0 loss and failure to score in Belgium was hugely disappointing and it will be tough to progress from this position, Zenit had a couple of chances, but the result was deserved, despite Anderlecht making seven changes from the last league game. What we do know is that things will be a little more difficult for the Belgian side tonight in St Petersburg, with heavy snow falling during the day, sub zero temperatures with a real feel of -11 when they wake up this morning, Zenit will certainly not be willing to give up on this just yet and will strip fitter after the 90 competitive minutes last week, when they saw a lot of the ball for a visiting team (67%) and with the away side still short handed tonight (missing four starters) we can again expect a rotated line up and this time, for Zenit to be able to make more of that possession which should be well over 70% this evening.  I expect the hosts to win and hope it will be enough to progress, either way, Zenit are 12-1-0 at home in the Europa League .
 
As expected, they lost that, but 3-1 and that was enough to progress, however, sometimes you can learn much about a team from a defeat and after trailing 3-0 late and being completely outplayed, Anderlecht showed great mental strength and fight to score that decisive away goal. They looked a pale imitation of the team who won the home leg and you have to feel they need a lead to take to Old Trafford and that we will see the same sort of commitment they showed in the first leg with Zenit and them gambling at times. Star striker Lukasz Teodorczyk , who has 25 goals in 37 league and EL outings picked up a knock at the weekend, but he and the club have been determined to get him fit for tonight with a very intense individual programme this week and I think that backs up the thinking about how they will approach this tie.
 
United have far more class and talent, but need to keep two Champions League options open and are still in the hunt for 4th place in the Premier League and host leaders Chelsea on Sunday, a fixture that has special meaning for United head coach Jose Mourinho of course . The Reds are dealing with a lengthy injury list and
David De Gea , Antonio Valencia , Chris Smalling, Phil Jones, Ashley Young, Juan Mata and captain Wayne Rooney all missed the Sunderland clash last Sunday and surely the line up tonight will have that and the Chelsea game in mind, only Valencia is likely to return this evening.United have already lost away to Fenerbahce and Feyenoord and we can expect a pragmatic approach from them and Mourinho and to play with progression and Sunday in mind, rather than with winning as a priority, but that is not how the hosts will approach this and I think that should dictate how this plays out. Zlatan views this as a favourite venue after scoring four here in a Champions League group game for PSG a couple of years back, also scoring in the reurn and will be looking forward to this fixture I guess.
Something else to add into the mix is that the hosts have Uroš Spajić, Youri Tielemans, Łukasz Teodorczyk, Leander Dendoncker, Sofiane Hanni, Bram Nuytinck, Frank Acheampong, Isaac Kiese Thelin and Emmanuel Sowah Adjei all one yellow card away from suspension in the reverse leg. That is not like 2-3 players it is pretty much the full team, hard to know how that will influence matters, the entire starting 11 cannot play "cautiously" with that in mind in a match they have to look to win. It could easily run away from them tonight if they fell behind and a couple of the nine got yellow carded and then lost discipline. Most of the likely scenarios result in goals and given that is what we expect at this stage of the competition, it has to be...................
1.5 units "over" 2.5 goals 2.17 asian line/Sportmarket.
Good Luck.
We don't just sell football betting tips, as you can see there is an extensive analysis behind our asian handicap selections. Subscribing to our sports betting advice service need not break the bank. Learn more by visiting our subscriptions page.
Don't be selfish, share the betting tips