Excerpts from today's clubgowi subscriber newsletter .......
Dec 19, 2017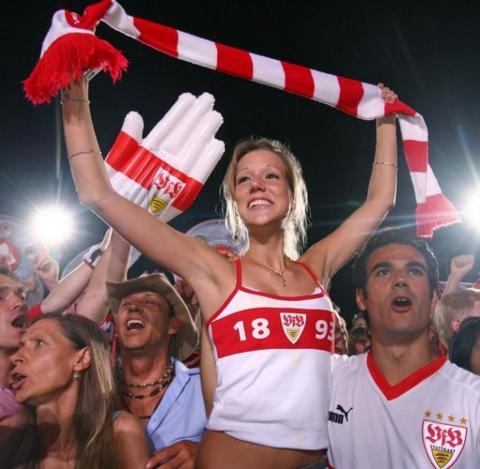 Something we have not done for a very long while is to reproduce some excerpts from the newsletter, a brief extract from several previews. They are not much use use on their own and you should not make any conclusions about what the final analysis of any of the games concluded, but collectively, they give you some idea of the kind of things we look at and consider on a daily basis. There were four games previewed in varying detail today and those notes included .........
DFB-Pokal Round of 16
We see a return to these games being played in December, after some messing with the schedule over the last three seasons. We have a bit of the feel good Christmas factor and these will be the final fixtures before the Winter break, under such conditions you would normally expect a home bias and goals, but that has not been the case. Over the last five occasions that this round has been played during this month, the 40 games have played out 15-3-22, which would see a mean match priced at 2.67-13.33-1.82 which seems very odd indeed. To give that some context, an average Bundesliga game through 17 rounds this season is 2.25-3.40-3.82 and in 2016-17 was 2.04-4.13-3.73.  Far fewer draws and goals for home teams in the cup, with 55% of games going "over", which is exactly the same as the Bundesliga produced last season, but three of the five rounds seeing at least five (twice six) away teams score two or more.
The competition has become increasingly dominated by the big names, with Bayern winning 9 of the last 18, Dortmund twice, but appearing in four other finals, with the big 2 meeting in 4 of the last ten, including 3 of the last 6.
 FCN have collected 19 of their 33 points on the road and are not as comfortable when the onus is on them to make the running and it was a very similar story last season when only basement club Karlsruher lost more home games than FCN, 9 and 8 respectively.
Mainz played a wide open game at Werder Bremen over the weekend battling back from two down to draw 2-2, the result came at a cost with an injury to Leon Balogun, which means with Stefan Bell and Niko Bungert already sidelined, they are without three central defenders , they showed on Saturday they were vulnerable aerially and with Stuttgart strong from set pieces and Mainz having given up a Bundesliga high nine from them, they will clearly be a threat from those and crosses into the box.
The Schalke-Koln game pitches second against last and looks a no brainer at first glance, with the hosts having collected 24 points more from just 17 games this season.
Schalke are on a long unbeaten run, but have conceded 11 goals in their last five starts and will have a return to Champions League football as their sole objective you feel, they are second, but have 9 clubs within 7 points of them and only three spots up for grabs (Bayern are "automatically" given one !).
English League Cup:
Arsene Wenger can win the League Cup and finish fifth in the league and get absolutely crucified by supporters , David Moyes can lift the LC and finish midtable and would be lauded by Hammers fans.
Arsenal have not gone beyond the last eight of this competition in six seasons (losing to Southampton twice at the Emirates, Sheffield Wednesday and Bradford City), they have won the FA Cup in 3 of the last 4 years and it is clear which of the two they treat with scant regard.
Good Luck.
We don't just sell football betting tips, as you can see there is an extensive analysis behind our asian handicap selections. Subscribing to our sports betting advice service need not break the bank. Learn more by visiting our subscriptions page.
Don't be selfish, share the betting tips