France: Ligue 2 betting tip :AC Ajaccio - Bourg en Bresse Peronnas 01
Sep 29, 2017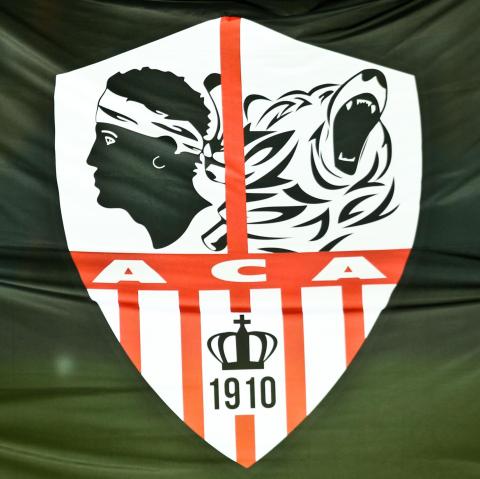 France: Ligue 2 :AC Ajaccio - Bourg en Bresse Peronnas 01
One constant in Ligue 2 is the open nature of BEBP games, they are once again averaging 3.22 per start this season and ahead of last week's 2-1 defeat of Le Havre, my notes included ............
Similar approach here, all four h2h meetings since Bourg Peronnas were promoted have gone "over" and the hosts have played an open style pretty much throughout those 26 months, with their 84 Ligue 2 games averaging 2.845 goals, well above the divisional mean of 2.40.
Bourg Peronnas felt very hard done by in a 2-1 loss on the road to Nancy on Tuesday where they led for 30 minutes, but the game turned on it's head in six second half minutes. I saw that a little differently, Nancy could easily have scored more and hit the woodwork twice (they sound tailormade for us !) and had a couple of chances blocked with goal line clearances, having said that

BEBP

never sit on a lead and had a fantastic opportunity to go 2-0 up before the break, but also hit the post. They did look very vulnerable to pace on the right flank and Le Havre attacked a lot on that wing in midweek and that looks a clear route to goal given their speed up top. I expect this to really open up after the first goal and for the visitors to get plenty of space to exploit
.
HAC hit the woodwork, missed two big chances and that game could have easily produced another couple of goals. At the same time, Ajaccio were running in six away to Sochaux, before we get too excited by that, the score was 1-1 when the hosts were reduced to NINE men inside 23 minutes, playing two players short in a league when teams are technically strong, can only end one way and in truth, Sochaux were fortunate that the visitors eased off at HT when already 5-1 up. Ajaccio did do something very stupid and that was themselves pick up a red card for a "professional foul" when leading 6-1 ! Pretty sure the head coach was not happy with Manuel Cabit and the left back has to sit out today, he has started the last 16 games, last home fixture he missed was a 3-2 win over Valenciennes, the two h2h games with BEBP produced nine goals and I would not be surprised to see this do likewise. Three points should be enough to tahe the host into the automatic promotion spots, at least until Monday and is a big incentive .......3-1.
1.25 units Ajaccio -1 ball 2.36 asian line/Sportmarket.
1.5 units "over" 3 goals 2.35 asian line/Sportmarket.
AC Ajaccio : Avinel, Boé-Kane, Camara, Cavalli, Coutadeur, Gimbert, Hergault, Kadima, Laci, Leca, Lejeune, Nouri, Sainati, Sambo, Sollacaro, Tramoni, Vialla, Wissa.
Bourg-en-Bresse Peronnas : Callamand, Scannella, Martin, Amiot, Ponroy, Digbeu, Faivre, N'Simba, Perradin, Paye, Nirlo, Chéré, Hoggas, Heinry, Boussaha, Bègue, Sarr, Merdji.
Good Luck.
We don't just sell football betting tips, as you can see there is an extensive analysis behind our asian handicap selections. Subscribing to our sports betting advice service need not break the bank. Learn more by visiting our subscriptions page.
Don't be selfish, share the betting tips