France: Ligue 2 betting tip: Valenciennes- Tours
Oct 13, 2017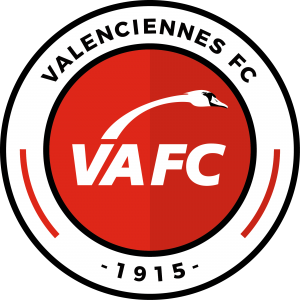 France: Ligue 2: Valenciennes- Tours
Immediately before the international break I highlighted Tours many problems .........
Tours

are 0-2-7 through nine starts, eight points from safety and have been very poor at home where they are pointless and have a 1-11 goal difference. There are some notes on them in the preview of their recent trip to Paris FC at the foot of this email and I want to highlight part of those ........."

Tours

have a very young team, average age for their last game was 22.1 years and 7 were younger than that, it is hardly suprising as head coach Gilbert Zoonekynd previously worked with their widly succesful U19 team before stepping up late last season."
Confidence is always a wonderful thing, but usually taken for granted when you have it and desperately hard to find when you don't and that goes double for youngsters. I will probably follow

Tours

for a few weeks when and if they pick up, but do not want to touch them and feel they should be opposed, in the meantime. Brest are not my favourite team, but they are in great form, with 16 points from a possible 18 and three clean sheets in their last four starts. Today they will be without right wing back Julien Faussurier, who has started all 47 league games since arriving from Sochaux, not sure how that will affect SB, but it is certainly not ideal. However, this is more about opposing

Tours

for now, they are without a win in 11, losing nine, have not kept a clean sheet in that sequence , conceding at the rate of 2.36 per game and scored just 4 in nine, other than the fact that they are giving youngsters game time, it is impossible to take any other positives out of that sequence of results
.
They lost that 2-1, all the goals came after the break, the "consolation after they were 2-0 down. It is hard to take too many positives, but it was a fairly even game in terms of stats and the two week break will probably benefit them more than most and it is an opportunity to try and rebuild some confidence and as a club, they at least know they have been in this situation before and managed to survive ( see below). However, until that fortune does change, it is hard to see how they can get a result from any game without themselves scoring twice and today I feel "over" is the best option.
VAFC blow hot and cold, to illustrate that, they have won 4-1 and 4-3 (road) and also lost 3-0 twice in their last six starts alone. They are midtable, but have 3/4 at home starting today and have the chance to build a little momentum, this is the easier of the three fixtures , but they are certainly not a team to trust and I would not rule out the "shock" away win, but all things considered, best option has to be ................
1.5 units "over" 2.75 goals 2.33 asian line/Sportmarket.
Valenciennes : Merville, Perquis - Aloé, Dos Santos, Nery, Nestor, Quenum - Dabo, Diarra, Karaboué, Masson, Mauricio, Nangis, Roudet - Ambri, Guezoui, Mothiba, Romil.
Tours : full squad not yet announced.
Good Luck.
Paris

FC

-

Tours

(written September 15th)
Ahead of
Paris
FC
's trip to Niort last Friday I wrote ......
I hope that

Paris

have learned their lesson and now appreciate that you win nothing by playing for a draw in modern football and early signs are that they have and, all of their games have continued to be fairly open, despite a couple ending scoreless, three of their last four in the league have gone "over" and the other produced two goals and should have followed suit (see notes on Ajaccio in the next preview). It feels like their games are being priced on reputation rather that what has happened on the pitch and I expect goals tonight. Niort's last four games have produced 15 goals and they have conceded four twice in that sequence, we spoke about defensive issues for them last season on several occasions and early in that campaign my notes included .............
They lost that 2-0 and have since conceded six , four at home to

Tours

and two away to Bourg-Péronnas and seemed to have quickly slipped back into their old ways after briefly flattering to deceive. Last season I spoke about

Niort

getting into a rut, they were OK at 0-0, but went through a period over a couple of months when the moment they opened up, they would concede quite quickly and then often 2 or 3 would follow and they appear in a similar position right now.
That was how so many games went for them, there were a few 0-0 draws, but as soon as one goal came, the floodgates would almost always open and 16 of their last 25 (64%) have gone "over", with 36% producing four or more and this is another side with what I feel is an unwarranted reputation, they are defensively suspect, but also have more goals in them then they are credited for. There is a chance that this will be scoreless, but an even greater possibility that we will see three or more if and when the opener comes and odds do not reflect that IMO
.
I went big on the over 2.25 goal line and really nice odds and lost half that bet, with PFC winning 2-0. They scored twice inside the opening 20 minutes, but there was a red card for the host inbetween and that "ruined" the bet IMO ,as dismissals so often do, having said that, there were 26 attempts on goal, 17 inside the box , 18 and 10 for PFC, who also hit the woodwork, they had really good passing stats too, but were playing 10 men for most of the game. Unlucky there, but at least we know we are on the right track with PFC who have played similarly in almost every game and ahead of their early season meeting here with Le Havre my notes included..............
Today they travel to face a

Paris

FC

side who have yo-yoed between the second and third tier in recent seasons and in their L2 campaign of 15-16 I spent most of it complaining about how defensive they were and poor entertainment value and most annoyingly, that they had basically given themselves no chance of survival with such a negative mindset. I touched on that in those notes below , when speaking about their opener with Clemont ...............

Clermont opened with a 0-0 draw at Paris FC, draw was about fair, both goalkeepers were in very good form and PFC were a little more offensive minded than we saw from them in 15-16 despite the scoreline and I hope that continues.
It was not like PFC were poor relations that season, they had a bigger budget than most and this year they have the 10th biggest, on a par with a couple of teams who have been in the top flight recently and there can be few complaints in that regard. They followed up that draw with a 2-1 away win at Bourg Peronnas, they scored the winner when holding a man advantage, but were quite adventurous with eight corners and 18 attempts on goal, which was about what they managed across ten games two seasons ago and despite back to back home 0-0 draws (also with Brest in midweek in the cup) early signs are that they might have learned their lesson.
Hopefully they will continue in similar fashion and we know that
Tours
will be happy to follow suit and be delighted for this match to be an open affair. They finished 16th last season, but scored more than any non top 6 team, also conceding the most in Ligue 2. It has been a similar story in 3 of the last 4 years and also a slow start is very much now standard, 1-4-6 last season, 2-5-2 in 15-16, 3-1-11 in 14-15 and 0-1-5 through six games this campaign. Another feature of their games has been early goals, we have spoken about this often over the last couple of seasons and they are starting to get into that groove again, with five in the opening half in their last three starts. In 16-17 their games averaged 1.61 first half goals, L2 mean was 1.08.
Paris
have scored 5 of their 6 goals before the break, good chance for early action again and going "over" the 1 goal line in the FH is definitely an option.
Tours
have a very young team, average age for their last game was 22.1 years and 7 were younger than that, it is hardly suprising as head coach Gilbert Zoonekynd previously worked with their widly succesful U19 team before stepping up late last season. He will be without right back Sambou Sissoko who is suspended ,
Tours
have conceded 8 in 3 without him, just 4 in 5 league and cup games when he plays, including an extra 30 minutes in one.
Paris
have gone the other way, no one younger than 23 played at Niort , with four aged 30-34 and they certainly have the edge in experience and right now, that is paying dividends. I suspect that we will see
Tours
once again make their usual early mid term improvement early some time over the next month or two, but they look worth opposing at present and confidence is difficult to get back into a young group once lost, but the reverse is true once they rediscover it and we can certainly wait and look for that. Home win, both to score.
We don't just sell football betting tips, as you can see there is an extensive analysis behind our asian handicap selections. Subscribing to our sports betting advice service need not break the bank. Learn more by visiting our subscriptions page.
Don't be selfish, share the betting tips