Japan: J-League betting tips: Omiya Ardija- Vissel Kobe / Consadole Sapporo- FC Tokyo
Apr 08, 2017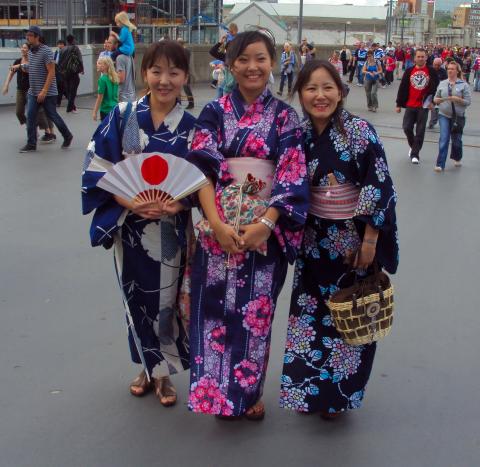 13 football previews for subscribers today, seven from clubgowi (Japan, England and MLS) and six covering Ligue 1 from LGF. You can see the first two below, Kobe won 2-0 a short time ago, the match in Sapporo will begin in about 90 minutes time.
I will also post at least one more preview later today, so please check back.
Japan: J-League:
 
Saturday:
 
Omiya Ardija- Vissel Kobe
 
I previewed Kobe's most recent away game a trip to Vegalta Sendai .............
100% records so far through two games for this pair, but my "long term" colours have been nailed to the Kobe mast for 24 months or so and I have few doubts they are the better team, that doesn't have to result in a win today, but I favour them to do so. They have  a good record in all the early season h2h meetings, losing just one of six played before September and were 2-0 up at the half in the sole defeat in that sequence. One of those was a 0-0 cup draw in 2015 and that was the first time I really spoke about their potentials and it found it's way into last week's preview of their home game with Albirex Niigata .................
Vissel Kobe have taken a lot of headlines in the last month with the (now confirmed) signing of Lukas Podolski who will join on June 1st after the completion of the Turkish season. That need not worry us for now, but highlights the ambition of the home side, something we have discussed many times in the last 20-24 months or so, I picked up on their potential early in 2015, shortly after uncompromising head coach Nelsinho joined and those notes are reproduced at the foot of this email (edit: see March 10th email) to provide some background information . They have strengthened in the off season and made no secret last year about their desire to and belief that they could win titles and when they clicked they were close to unstoppable. They came on very strong in Stage 2 last season ending up second only to Urawa and they scored 28 goals in 10 straight home games, including beating FC Tokyo, Urawa and Frontale by a combined 9-2. 12 months ago tomorrow they beat Albirex 6-3 here and whilst we might not see a repeat of that emphatic win, I expect them to build on last week's away victory at Shimizu and ride the Podolski momentum to three points against a Niigata side , who have finished one place above the drop zone in each of the last two seasons and who will have survival as their (sole ? ) target again.
Albirex have lost Leo Silva, Rafael Silva, Bruno Cortez, Michael Fitzgerald and Ken Matsubara, a lot of talent and goals from a team who had little of either !The Silva's had 16 goals and 4 assists between them last season, a contribution to more than half Niigata's goals. The visitors will be pleased with an opening day point at Sanfrecce, but the Hiroshima side look very much in transition and they could even struggle this season and I would not give that result too much added value at this stage.
 
Kobe were worthy 2-1 winners, despite Albirex being better than expected , Vissel will score a lot of goals this season and attack with great pace and will add to their tally of 6 wins in 10 road starts, where they can use that on the break. Vegalta lost to 5 of the 6 "name" teams last season and were run ragged in the one they won, if Vissel have ambitions to break into that elite group (and they do !), this is the type of game they have to be looking to win.
 
Kobe won that 2-0, but lost their 100% record, albeit not their lead at the top of the table, in a 3-1 home loss to Urawa seven days ago. That was an odd game with neither team playing well, but both should be back to top form this weekend in less pressured fixtures.
 
Omiya are without a point and have scored just a single goal and they are another team we have been looking to oppose this season and ahead of a loss away to FC Tokyo I outlined all their issues .............
Omiya Ardija had a hugely impressive return to the top flight last season finishing a club-record fifth, they had completed ten seasons previously in JL1 between 2005-14 and finished 12th-16th in each ! That is a very narrow band and it is hard to think of them as anything other than relegation battlers despite such a fine 2016, when much went their way, they overachieved as both a team and individually, with Akihiro Ienaga scoring 11 goals, which was twice his previous best top flight tally and Ataru Esaka who, after only one season at JL2 level, stepped up to score 8 from midfield.  They need something similar to repeat last year's heroics and I do not see where it is going to come from !
Ienaga has moved to Kawasaki Frontale and there were already signs in Stage 2 last season, that teams were handling Esaka better. Midfielders Tomonobu Yokoyama (Consadole) and Jin Izumisawa (Gamba) have also left and it feels like the team which had such a great two seasons has broken up and lost it's heartbeat. Ienaga missed seven stage 2 games last season through which Omiya were 1-4-2, posting a 7-2-1 record when he played, they lost 2-0 at home to Frontale last week and for now, I have to view them as considerably weaker and a team I do not want to side with until some of the newcomers step up and/or they prove otherwise.
 
I felt their 2-0 loss there and 1-0 home defeat to Kashima Antlers last weekend were of particular note as they were fixtures that Omiya had thrived in previously and they do look in a bit of a sorry state at present. Vissel Kobe have lost here just twice in 10 visits and have scored 2 or more goals in six of the last nine of those.
1.5 units Vissel Kobe -0.25 ball 2.07 asian line/Sportmarket.
Consadole Sapporo- FC Tokyo
Last week I previewed FCT- Sagan Tosu and spoke almost exclusively about the big offensive threat of the host and the scoring prowess of their new strikers in the month of April ......................
I discussed the greatly increased ( read through the roof !) offensive options that FCT have this season ahead of their 2-0 win over Omiya Ardija four weeks ago.....
FCT had a disappointing 2016, but were much better than that, ended the campiagn with four wins and off season business, including the signings of all-time J. League top scorer Yoshito Okubo from Kawasaki Frontale and Kensuke Nagai who scored 7 and had 4 assists from out wide in a relegated Nagoya Grampus team, plus an opening day win away to champions Kashima Antlers has created great excitement in the capital and it doesn't take much ! FCT-Nagoya last season was the most fun I have had at a non Brentford game, probably ever ! The hosts really appear to be really going for it and added Peter Utaka (joint top JL1 scorer last season) from Sanfrecce Hiroshima on a season long loan this week, he, Okubo and Nagai scored 41 goals between them in 2016, which is two more than FCT managed as a squad ! We will be talking about them plenty this season, but today is more "anti" Omiya, hosts have a poor home h2h record in this series , but I feel they offer value today.
They have subsequently lost 3-0 at a VERY good Gamba side (that was perhaps a reality check) and won twice at home in league and cup, by a combined 9-0 ! In the most recent of those, a 3-0 defeat of Kawasaki Frontale ,there was so much to take from the performance, not just the result. FCT created a lot of chances and Peter Utaka and Yoshito Okubo both scored their first goal for the club, Utaka made his debut in the 62nd minute off the bench, but still had time to score and assist for the third ! That is what you call an impact sub !
Okubo was facing his former club and where he topped the J. League's scoring charts for three straight years before joining Tokyo in the offseason. There was huge pressure on him and 37,000 made their way to the Ajinomoto Stadium to watch and erupted when he scored in injury time, he had been influential prior to that and could have scored 2-3 goals. Afterwards he said: Everyone was asking when I would score my first goal but that just makes you nervous,I knew it would come but you're still on edge until it does." But then I scored and I'm glad I could do it in front of the fans."
He has scored four goals in April in each of the last two seasons, plus a couple of assists and now the floodgates should open. Ukata also likes this month and the cheery sight of Sakura which will raise anyone's spirit and he scored five last April, after he had a goal and assist ( sound familiar) in his last outing of March immediately before the international break !
That finished 3-3 but nothing to make me change my opionion about the FCT firepower, 1-0 down for 66 minutes they scored three inside 16 from the 70th minute mark, only to concede twice in injury time to drop two points ! Defending for both those late goals was diabolical, with too much ball watching and they were very slow to challenge for the second ball, pretty fair to say that we know where their strength lies. Newly promoted Consadole went up as champions with a 17-3-1 home record ( 2.95 goals per game, league average 2.39), they are unbeaten in two home starts so far, in which both teams have scored in each, but meet stronger opposition today. I favour FCT to win, but feel both will concede and need to score at least once to win and there is surely better value with .............
1.5 units "over" 2.5 goals 2.12 asian line/Sportmarket.
Good Luck.
We don't just sell football betting tips, as you can see there is an extensive analysis behind our asian handicap selections. Subscribing to our sports betting advice service need not break the bank. Learn more by visiting our subscriptions page.
Don't be selfish, share the betting tips