La Liga betting tip: Granada- Real Betis
Feb 17, 2017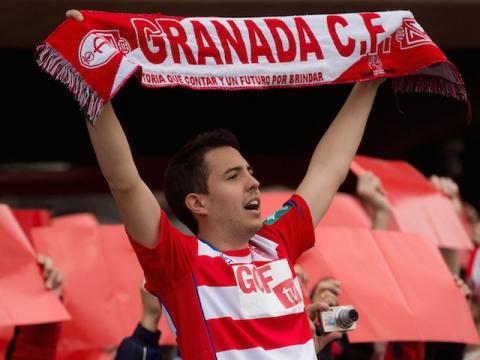 La Liga: Granada- Real Betis
 
Ahead of Granada's last home game, a visit from Las Palmas, I spoke about their dire need for points, January additions and how their next three home games, today being #2, would be key to any survival bid.............
Hosts are 20th in La Liga, bottom of the pile with just one win from 20 starts and are eight points from safety, but do have this game in hand and would move level on points with Sporting Gijon in 18th with the win.

Granada

are looking to extend their run in the top flight to six seasons and have a huge month ahead, between now and March 1st, they play three home games Las Palmas (11th), Betis (13th) and Alaves (12th), meeting a safe, mid table team is ideal when you are battling for survival and if

Granada

could find a way to win two of those, it would really give them a chance, a point is not going to overly help much in the first and I expect them to gamble and look for all three. They have had nine days to rest up and prepare for this potentially season defining fixture and we can expect a committed performance.
Las Palmas are secure in that mid table position, 15 points above the drop zone and it is all about home form for them, they are unbeaten on the island with a 6-5-0 record, it is a very different story on the road where they are 1-2-6, with only Deportivo outside the bottom 3 having conceded more away goals.
Granada have won the last two h2h meetings here , scoring eight goals and the last four home and away have all produced at least five , at an average of 5.75 pg, including a 5-1 home win for LP back in August, which I previewed and those notes, which you can read on the clubgowi website, provide some background information. Today, I am looking for a repeat, albeit in reverse fashion !
Home head coach Luis Lucas Alcaraz spoke about the importance of the game and the huge task ahead: "The players have a chance to show they are devoted to our efforts to avoid relegation. "We need to do our best on the pitch given the situation in which the team is in. "Everyone is hurt by the fact we have just 10 points, since my estimate is that 34 are necessary to stay in the league. "The new acquisitions will serve us well but I want to see everyone fighting for the win. "Las Palmas have a very recognizable style which is developing is every game. "I believe that my players have enough quality to win. "
Andres Pereira and Uche return from suspension and those "additions" include Adrian Ramos who signed in the window from Dortmund, he scored nine goals there last season, after previously being prolific for Hertha, with 10+ in each of 4/5 seasons in Berlin and the Colombian has scored freely wherever he has played. Granada paid a big loan fee for him and he will strip fitter after his 90 minutes at Villarreal on his debut and have spent a week + with his new team mates. The hosts now have a much bigger squad (six January additions) an almost clear treatment room and plenty of options for Alcaraz who is in his third spell at Granada and he has the club and city in his heart, being born , raised and having started his career here and will not want to be remembered as the coach who took them back to Segunda, he has been supported in the transfer window and now his team have to start producing.
They scored early there and kept a clean sheet for a valuable 1-0 win, they could not follow up at Eibar on Monday, losing 4-0, I am not overly worried about the scoreline, they conceded early themselves there and once the second is scored, I would not expect them to chase the game ,when this, far more winable fixture is scheduled for just four days later. Like LP , I see Betis, who have lost seven times on the road (two wins, no draws) and with a degree of lower mid table safety (plus game in hand) as just about the best you could hope for in terms of opposition given Granada's position and the hosting team can move to within one win of safety with all three points this evening. The home side are without suspended Lombán defensively and five goal striker Kravets, but both were on the bench against Las Palmas, Ramos( see above) looked happier as sole front man anyway and with a couple of the other new signings being added to the squad, this does not have to be viewed as a weaker group. Granada have to get something from this, I expect Ramos to score and another narrow home win.
1 unit Granada -0.25 ball 2.51 asian line/Sportmarket.
Good Luck.
We don't just sell football betting tips, as you can see there is an extensive analysis behind our asian handicap selections. Subscribing to our sports betting advice service need not break the bank. Learn more by visiting our subscriptions page.
Don't be selfish, share the betting tips