League 1 betting tip : MK Dons- Southend United
Nov 21, 2017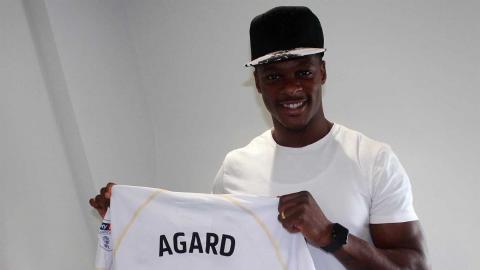 Atlanta Falcons won 34-31 last night ( see previous post) and hopefully that has set us up for a big week. I have been busy this morning and the clubgowi subscriber newsletter covered English football ( two leagues), MLS Cup, Champions League and extended to 6,800 words !
I can share one of those seven previews with you and will post at least one, on the website each day this week................
League 1 : MK Dons- Southend United
Dons found a way to take a point at highflying Charlton Athletic on Saturday, despite twice trailing, ahead of that I wrote ...............
Dons

got that win last week, edging past Fleetwood town in a very tight contest, ahead of which my notes went an awful lot like this .............
Dons

have just not hit their stride this season, it is very disappointing and there have been one or two false dawns, hopefully we do not have another , but there was light at the end of the tunnel with eight goals in their last two starts and they have actually scored four three times in their last 4 starts and goals (at least those conceded) do not seem a problem. I have spoken of them having several players way too good for this level ..........
Ryan Seager- Southampton/ Gboly Ariyibi- Nottingham Forest /Ethan Ebanks- Landell- Wolves/ Ousseynor Cisse- Tours/Kieran Agard /Chuks Aneke , even one or two others for reasons already too frequently discussed, let's just take it as done and agreed.
For today, I prefer to repeat my part of my pre season notes which looked more at the behind the scenes work at the club.......
Dons

waved goodbye to long term head coach Karl Robinson in mid season, he eventually joined Charlton , I know he is quite well respected and his teams can be pleasing enough at times, but he is far too possession obsessed for my liking and watching

Dons

under him shuffling the ball around at the back and taking 20 passes to reach the half way line, felt not only, boring and sterile , but old fashioned and the game has moved on. That might be harsh, when it worked, they were very difficult to beat, but those days were increasingly rare and KR had to go. What he did leave behind was some deadwood, but basically a squad very comfortable on the ball and that is at all levels at the club.
He was replaced last December by Robbie Neilson, who I know a little from his short spell at Brentford as a player. He played 200 + games for Hearts in the SPL and took charge of them in May 2014 after being U20s Development Manager, at the time they had just been relegated from the top flight. In his first season, they won a strong Championship, finishing 21 points above their cross town rivals Hibernian and 24 ahead of Rangers, winning the title with seven games remaining. In their first season back in the top flight he guided them to 3rd, 9 points clear of the team in fourth . They were second in the table at the end of November last season when he agreed to make the move South.
 
When he took charge of

Dons

they were just two points above the drop zone, but he picked up an additional 0.5 points per game over the final 26 starts and posted a top half finish. Over a full season, that form would have seen them finish one win shy of a post season spot and it is clear they do not have to find a lot of improvement to go up to the next level.
What I can tell you is that when Neilson and his assistant Steve Crawford arrived at

Dons

, they were totally shocked by the poor fitness levels within the squad and also the low number of training sessions and lax attitude towards some senior players, in terms of attending even these. The first major signing the pair made was to bring sports scientist John Hill down from Scotland early in the New Year and after joining he said : "The opportunity to work with Robbie and Stevie again was also a big factor for me – we have a good relationship and I believe that will help benefit the squad. "Together, we enjoyed good success at Hearts by providing the squad with the best possible support and that is something I want to continue here so they can go and compete the way Robbie wants them to. "I'm here to develop the players' athletic potential which will hopefully help us get results on the field."
Hill is well respected, advanced in his thinking, very much a modern fitness "expert" and was loved by the players at Hearts where he worked for six years. His job really started in earnest last week and it is his task to get players to levels of fitness they never expected to reach and were not going to come close to under the previous regime.
 
He gave every player an individual training programme for the off season and apparently everyone returned in good shape, having hit targets in terms of body fat etc and in interview for the club website every player spoken to, clearly stated promotion as target for this season.
Dons

had  a lot in place, the players arrived and there were no complaints about the additions, I kind of expected and spoke about a slow start, with many needing time to gel and there were injuries too to deal with, but they should have been up and running long before now.
MKD played their FA Cup game last Friday, a Football League Trophy match on Tuesday, they scored four in both, what I liked, was that they gave some of the players mentioned above the chance to play in both games, build some confidence, but rotated as much as possible elsewhere and we got some idea of the kind of strength they have.
Fleetwood

played Monday/ Wednesday so this is their third start inside six days and they have also clocked up quite a lot motorway hours. They did rotate very heavily for the second game, but it still lessened preparation time for today. They also played 25 minutes with ten men on Monday and needed to come from behind a man short with 15 left to play in that game against sixth tier opposition. Fleet were outplayed for 75 minutes by a team ranked 71 places below them.
The visitors will be without suspended right back Lewie Coyle, who is on loan from Leeds United, he has missed just 45 minutes this season and Town conceded twice in that period. Midfielder Bobby Grant is out injured ( conceded six in the two starts he has missed) and forward Conor McAleny who I know quite well from his time at Brentford is a major doubt, he , it has to be said, is injury prone or perhaps more kindly, has been very unlucky with them at key career stages. The trio have 4 goals and six assists between them and Town are less solid defensively in their absence. The right back position is a real issue, they went with three centre backs in a back three when Coyle was out for that first half against Charlton and to say it didn't work is a bit of an understatement. They played an untried (in the league) youngster in midweek, interesting to see what visiting boss Uwe Rosler does, whatever he goes with, you can be sure it will be the most cautious option !
Now they meet former boss Karl Robinson ( see above) who has got Charlton Athletic up and running, Nelison played them four times last season, lost once, but only conceded two goals total and kept clean sheets in both games here at the Valley, including a 2-0 late season win once Robinson was in charge. That might not mean much, Athletic are improved, but as a minimum, it will mean that

Dons

step off the team bus with positive and recent memories of the win
.
Robbie Nielsen this week:
Consistency is key...
"I think consistency is so important in this division – if you can get a sustained period of good results then that can get you to the top of the league. That's what we need to do, there has only been a couple of teams that have managed to do that this season - hopefully, we're at the start of one and we can continue that good form."
Season has been stop-start...
"I think we've not been able to put a run together because of several things, form injuries and suspensions but also just the nature of the league – it's such a tough division there isn't much between all the teams. Anyone can beat anyone so if you're not quite at it or at times you don't get the rub of the green then you don't win the game."
Installing his physiology...
"These things do take a while. When I came in last December they key was making sure we stayed in the division and getting some results on the board. Then over the summer, we looked to build again – these things take time and I think we are improving. We are getting better - we just need to get that consistency in our performance.
Peter Pawlett return boosted the side...
"To bring Peter back into the side was huge for us because he brings energy, he's a very experienced player and the rest of the lads react off him because of his energy because of the runs he makes and the quality he's got.
"He's played a lot of games, he's played a lot of games at the highest level in Scotland, he's been on the international scene and played in European competitions so he's a real coup for us and he sees what we are trying to do."
Charlton have not played a league game in three weeks and their interin cup fixtures have been very uncompetitive fixtures and I expect Dons to be the sharper of the two early today. Really big game for both teams, but the chance to start mounting a challenge for Dons and now they have found a couple of wins, we have to stick with them.
It was hard earned, Athletic were on top for periods, but Dons could equally have got more, a draw was fair and the visitors were absolutely delighted afterwards and saw it as a big result and Kieran Agard (pictured)  said: "I'm buzzing that we got the point in the end. "It didn't look like we would get it but the boys were fantastic. "We kept putting the pressure on and came away with a point – which I think was deserved."We showed hunger and great team spirit and that will only do us good moving forwards. "It's fantastic to see the work we are putting in is being rewarded." You can read post match comments from Nielsen on YouTube.
Today they host Southend United who have recovered from a slow start to take 17 points from their last ten games and who have had a very similar campaign to Dons so far, both teams will see this as a marker of exactly where they are. United have been able to grind out a few results recently, but are not as good when games open up and they have lost 9/9 when conceding first , including a home loss to Dons late last season. United boss Phil Brown said after the weekend loss at Portsmouth :"I was disappointed with our reaction after Portsmouth scored. "I thought we had a lot more fight in us than we showed on Saturday, certainly with the 1500 travelling fans. "I was disappointed for them more than anybody."I'm looking for a reaction and I'm looking for a response. "I said after the game I would be making changes, and I will. "I'll continue to give players support at the football club but that needs to be rewarded with performances and we're not at this moment in time playing well enough to see off teams such as Portsmouth."
That doesn't sound great !
I like teams who show a little more fight in adversity, Dons did that on Saturday, United have not done so for many months.
1.5 units MK Dons -0.25 ball 2.23 asian line/Sportmarket.
Good Luck.
We don't just sell football betting tips, as you can see there is an extensive analysis behind our asian handicap selections. Subscribing to our sports betting advice service need not break the bank. Learn more by visiting our subscriptions page.
Don't be selfish, share the betting tips