Ligue 2 betting tip: Lorient- Chamois Niortais
Oct 16, 2017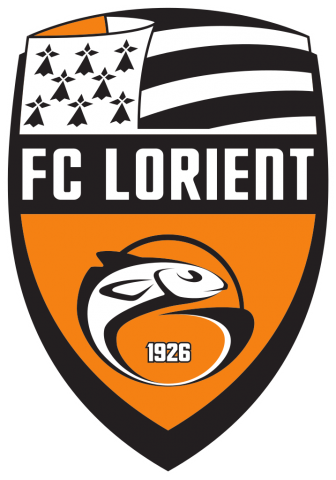 Ligue 2: Lorient- Chamois Niortais 
Just before the international break, I took a look at Niort's home game with Quevilly-Rouen Metropole
Last Friday I previewed Nimes-

Niort

and I have highlighted a few lines from that this morning.............
Ahead of Nimes last home start, I wrote ..............
I like to "adopt" teams and feel that Nimes are "our" Ligue 2 side and we have discussed and supported them often in recent campaigns and they have rarely let us down, especially on the road and much of this was covered when we sided with them last week for their trip to Ajaccio and those notes are reproduced below in full (edit: see last Friday's email).
They won that 4-1 with Panagiotis Vlachodimos scoring and newbie left back Olivier Boscagli provided an assist ( different goal), these two (see below) give them that option on the left they didn't have before and look exciting additions for a team with a good recruitment policy. Teji Savanier (again, see below) returns tonight and it is another very offensive looking squad for Nimes, with five "forwards" named, four of whom scored last week, two from off the bench including last season's top scorer Rachid Alioui with his first of the campaign. So, good luck naming the starting front duo this evening. Alioui took a while to get going last season too, none in his first four, but seven in his next five, so I expect he will get one of the spots and he is worth following for the next week or two.
It was really an impressive win without the two midfielders and tonight is all about the hosts for me, if they play close to their potential, I would not back any team at this level to beat them. Auxerre won just 3/21 to start last season and are 1-1-4 this time round, losing all three on the road, conceding eight in the process. They were comprehensively outplayed in the sole game they won (opening day), they lost out to 3rd tier opposition in the Coupe de la Ligue and if we take away the 4-1 loss at

Le

Havre

, their other five league games have come against teams with an average league placing of 14th, so they have underperformed against underperformers ! Just a shame Nimes are not the away side !
Then on Tuesday they travelled to Tours ..............
Nimes romped home against 10 men on Friday and could coast from the hour mark when they were 2-0 up and that was a bonus given the very quick turnaround, they will be without Umut Bozok tonight, but Renaud Ripart is now available to return which is timely and also illustrates their (now) great strength in depth. This is a team who seem certain to challenge for top 3 , they have found their stride a little quicker this season and their budget has been well spent. They can repeat last season's 3-1 win in this fixture , actually they are looking to win in Tours for the fourth straight season, both teams have scored in the previous three and given that is very much Nimes' modus operandi and they have conceded in 17 of 21 away starts, despite winning a huge 13 (62%) of those, with 67% going "over" 2.5 goals.
The young Tours' squad ( see below) are starting to look even younger and more lost  and desperately need a result to stop the rot, but that next win will be hard to come by and they have already lost at home here to all three league visitors and at least two of those are definitely inferior to ON. The hosts worst performance was probably on Friday and no signs of things changing just yet, but they are certainly capable of a goal , they had a huge chance early on Friday and a whole host of them in their last home game, but things are just not falling their way at present. Away win and goals.
They won that 4-0 , that makes eleven goals in three starts and they play another team with fragile confidence this evening and do so back close to full strength with Umut Bozok ( see above) returning to the squad.
This is a fixture we almost always discuss and traditionally, it plays out ideally for us. Nimes have won the last seven h2h meetings here, six going "over", with both teams scoring in five, they have won four by 2+ goals and scored three or more in six. It is so easy to see the hosts again scoring three or more given history ,how they are playing and having watched

Niort

's home game with Brest in midweek.......odds of 3.0 + for them to do so look big.
Brest actually hit the bar early there, but it was largely

Niort

on top early and creating the better chances, but as usual when things are not going your way, the goal never came. They conceded very early in the second half with some Keystone Kop style defending and it was immediately game over, heads dropped and players were looking for team mates to blame and that is always a terrible sign, they were quickly two down and Brest, who are to attacking football what Kim Jong Un is to Foreign relations, could/should have scored 4-5 and missed a handful of one on ones (hit the woodwork twice).
Comments by

Niort

players in build up to this like "

at some point, if we continue to believe it, it will turn out in our favour" and "we have to try and keep our heads up" whilst true, hardly inspire or denote confidence.

I can only imagine what might happen here if ON score first and relatively early.
I went big on Nimes and "over" 3 goals at high odds, incredibly,

Niort

won 5-1 (!), we turned a small profit on the game, but it was a major shock. Nimes hit the woodwork early and if that had gone in, or they had taken one of their other opportunities in the first quarter of the game, I think it would probably have been a very different story, but that is to take nothing away from

Niort

. They were two up inside 37 minutes, did not falter when Nimes pulled one back before the break and the visitors created a host of really big goalscoring opportunities and took five of them. A massive confidence boosting win and if we add that to their start against Brest (see above), they have played really well for 120 minutes against two of the stronger Ligue 2 teams. The points took them away from the drop zone and a follow up win this evening would leave them closer to top three than relegation spots and they can then start to only look upwards. Things can change very quickly in football and if

Niort

can build on last week, there is no knowing where it could take them.
Today they host newly promoted Quevilly-Rouen who were playing in the fourth tier two seasons ago, but have achieved back to back promotions, their crowds (6-700) and budget (it is the lowest in L2 by some way) have not kept pace and it feels like the rapid improvement has finally caught up with them, they have one win, but six defeats and sit in the relegation playoff spot, already five points adrift of the team immediately above them in the table. They have conceded at least two goals in 4 of their last 5 starts and are used to winning and not sitting back and almost all their games this season have been open and could have produced more goals than the 2.67 pg they have actually averaged. They have had goalkeeper Joan Hartock to thank for keeping the scoreline down in several matches, they do not look up to L2 standard and the two teams below them have far more improvement in them and potential and this is going to be an incredible tough and long season for QRM.
Nimes head coach Bernard Blaquart spoke at some length about the heavy loss last week, he felt that maybe his team were perhaps too confident after recent performances, especially given how they played the previous week, but said they received a wake up call and a "good slap" from a quality opponent and that his players were very disappointed with themselves and they had been very serious and workmanlike in training this week, but he did say he would make some changes today. He also spoke about the need to always play for the win and that to finish top 5 (compete for L1) you need close to 1.9 points per game. He was complimentary about

Niort

and also Paris FC whom he had watched a lot............"

a very good team, balanced, complete and homogeneous, t

hey are at the moment euphoric.

"

They have made good quailty signings, very technical and are

one of the best teams of the Championship.

"But I fear nothing,

it can be an open match.

"
Niort won that 2-1, it was closer than it might have been , but Niort did lead 2-0, hit the woodwork, create the better chances and dominate periods and at the end of the day, it was all about the result. Nimes got back on track with a very heavy win, which gave the formline a boost and Niort can take plenty and also six points from their last two starts and their early performance against Brest, two teams in that sequence are on a par with Lorient, who have lost their way slightly, they had not scored in two before a 3-2 loss at an out of sorts Le Havre, who hardly franked the form with a 3-0 loss at Clermont on Saturday, albeit missing two key players there. That leaves these two separated by just four points and yet Lorient are odds on WITH the -1 ball quote and that feels like it has been priced on reputation and not what we have seen for most of the last month.
Hosts are also missing main forward Gaetan Courtet and in their last start moved Denis Bouanga up top, he is well know to clubgowi readers and was outstanding at Tours last season .............
Tours had
Denis
Bouanga

on a year long loan last season and he was a revelation, scoring 16 goals and adding six assists from midfield, he scored in 8 of their 10 wins, had an assist in another and is going to be very hard to replace.
Bouanga has four goals and two assists already this season and will not be at this level much longer, but is not being played to his strengths as the lone striker if thet opt for that again today, the three strikers they have named include two youngsters with vitually no L2 experience and another in Waris Majeed who should be too good for this level, but has played only 26 minutes of first team football in five months , the trio do not have a goal between them currently.
1.5 units Niort +1 ball 2.05 asian line/Sportmarket.
Lorient : Petkovic, Delecroix – Moreira, Touré, Saad, Rose, Conte, Le Goff – Danic, Bouanga, Lemoine, Wadja, Guendouzi, Cabot, Selemani – Claude-Maurice, Hamel, Waris.
Niort : Allagbe, Bouchard - Diabaté, Sans, Choplin, Rivieyran, Batisse, Paro - Roye, Agouazi, Grange, Lebeau, Bourhane, Leautey - Lamkel Ze, Dona Ndoh, Vion, Diakite.
Good Luck.
We don't just sell football betting tips, as you can see there is an extensive analysis behind our asian handicap selections. Subscribing to our sports betting advice service need not break the bank. Learn more by visiting our subscriptions page.
Don't be selfish, share the betting tips