Ligue 2 betting tip: Niort- Troyes
Feb 10, 2017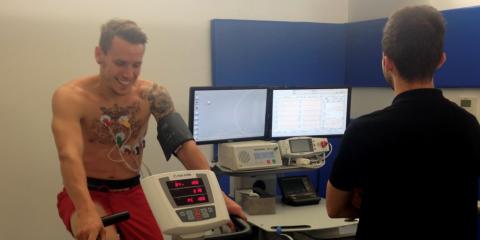 Ligue 2 : Niort- Troyes
Niort played quite well in the first half at Nimes (see previous preview.....subscribers only), but this time there was no reaction to falling behind and the contest was lost as soon as the first goal was conceded. They spoke about fatigue after the game and the head coach reflected heavily on the schedule and the quick turnaround in his post match interview. I feel they are in a mini dip in form now and they certainly cannot afford to fall behind again tonight (for the 5th time in 7 starts). Troyes are too savvy for that and after a mid season blip, which I have been waiting to let pass, are back on track with seven points from their last three and a four goal defeat of Strasbourg on Tuesday has got "good feeling" playing loudly in my head !
I spoke of them in glowing terms earlier in the campaign...........They won that comfortably 2-0 scoring early in both halves, have now taken maximum points from 5/6 starts, keeping clean sheets in four and are unbeaten in eight. This is a very together group, full of confidence and there is video of them celebrating wildly long after the final whistle in the dressing room and the whole team as one, on the Troyes TV website. They kept the run going with a largely meaningless 2-0 road win in the cup last week, which was important in terms of momentum and it is clear self belief is back and the similarities between this squad and the 14/15 title winning side are starting to look more and more apparent.
The midweek win has taken them back up into the automatic promotion places and I expect them to be desperate to hold on to that this time, after taking a three point lead at the top of the table into the final game of November. They have swopped Christophe Hérelle, Charles Traoré and Jonathan Tinhan for Jérémy Cordoval, Jimmy Giraudon and Johann Obiang, which is an overall upgrade, but Hérelle is a key central defender. However, it highlights the options the visitors have and what you can do with the extra 4m euro budget that they have over Niort. Money usually talks in football and the teams with the six biggest budgets in L2 currently fill five of the top 8 places, including the top 3. Three of those with the four smallest are currently in the bottom six, when some teams are managing on circa 6m for the year, having an extra 4-7m is huge .
 
The loss of Romain Grange (pictured) in midfield is big for Niort, he is the focus of much of what they do offensively and they have won 1 in 4 when he has played 25 minutes or less, conceding three in two, that puts a lot of the creative pressure on Jimmy Roye and should make it a little easier for Troyes to stifle out the attacking threat of the home side.
Niort : Saturnin Allagbé, Arthur Desmas - Dylan Bronn, Jérémy Choplin, David Kiki, Matthieu Sans - Laurent Agouazi, Quentin Daubin, Alliou Dembélé, Jimmy Roye, Junior Sambia - Daouda Bassock, Adrian Dabasse, David Djigla, Ande Dona Ndoh, Zakaria Grich, Didier Lamkel Ze.
Troyes: Mamadou Samassa, Erwin Zelazny,Jérémy Cordoval, Jimmy Giraudon, Johan Martial, Mahamadou N'Diaye, Johann Obiang,Chaouki Ben Saada, Aloïs Confais, Stéphane Darbion, Tristan Dingomé, Benjamin Nivet, Thiago, Raphaël Cacérès, Samuel Grandsir, Adama Niane.
 
1.25 units Troyes level ball 2.21 asian line/Sportmarket.
Good Luck.
We don't just sell football betting tips, as you can see there is an extensive analysis behind our asian handicap selections. Subscribing to our sports betting advice service need not break the bank. Learn more by visiting our subscriptions page.
Don't be selfish, share the betting tips