Ligue 2 betting tips: Olympique Nimes- Niort / BEBP- Racing Club Lens............
Feb 07, 2017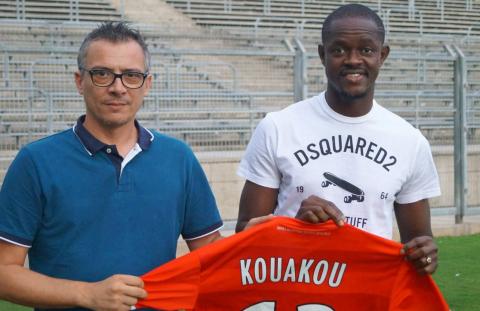 Ligue 2:
 
Olympique Nimes- Niort
 
Friday's Ligue 2 games played out in our favour and featured teams we have discussed a lot this season and know well , I will start today by reproducing notes for those games featuring Nimes-Niort-BEBP and in the first, I also spoke about Lens' most recent away start, where they were unfortunate to lose to Amiens.........
 
Nimes

are one of "our" Ligue 2 teams and they have served us well in the last 12 months, especially on the road this season, my last detailed previewed of one of their games came at the end of November and those notes are reproduced in full below the "good luck" sign off. They beat Reims 3-0 that day and showed their full potential, but lost their next two, however, they are back on track with eight points from their last four which included a 3-1 win at highflying Lens. They have now won six times on the road and only leaders Brest have collected more away points this season, those 11 games have averaged 3.27 goals and

Nimes

have scored 21, which is six more than anyone else. They are in 10th place , but within five points of Amiens who are currently third and you can see how valuable a 7th away win would be this evening.
I see

Nimes

as the stronger of these two, but admire what Amiens have done on a very limited budget, there are some recent notes on them in the Niort-BEBP preview below, in early season I spoke about the problems they had to face .........

The hosts (Amiens) were the third placed promoted team and the last three to come up in that position, have finished last (twice) and second , so an exciting time of things looks likely at one end of the division or the other. Amiens have one of the smaller budgets in Ligue 2 and will come into this season, you would feel, with survival as their sole objective, but the same was said about Red Star and BEBP last season, who were never in trouble and GFC Ajaccio the year, before who were promoted, so they will take encouragement from that. They were defensively strong last season, especially on the road, where they only lost three times, but they conceded far more freely on home soil, when the onus was on them to make the running.

There is a big difference in quality between National and Ligue 2 and Amiens look a little short at the back at this level, goalkeeper Regis Gurtner struggled with relegated Boulogne (his only full season in L2) and was dropped towards the end of that campaign. Yacine Haddou is the only out and out right back in the team and he was in the Nimes squad relegated in 2011, centre back Khaled Adenon has played three seasons at L2 (relegated once, 4th from bottom in another) and Mathieu Fontaine his partner, was deemed surplus to requirements by Reims a few years back. He is injured, Adenon suspended, they tried a defensive midfielder and left back in the middle of the back line in their final warm up game, but have clearly thought better of that and signeed a 20 yo cental defender who has never played any sort of league game, Haddou is not in the squad today. You get the picture, at full strength they have a backline who have never really made the grade at this level and they are not even able to call upon them today, no right back, players out of position and short of experience, this looks a tough L2 baptism.
They started on the front foot and have remained there, with only

Nimes

scoring more goals, they have scored and conceded in 5 of their last 6, with their last four going "over" and goals certainly look on the cards and I favour both to score and

Nimes

to come away with the points. Amiens are coming off a 2-1 win over Lens last Saturday, where they came from behind with two goals after the 88th minute to seal the points. RCL dominated that for my money and should have been out of sight long before the equaliser and I am convinced that

Nimes

are the better of these two and favour them to come on strong in the second half of the campaign. Amiens are as usual late in naming their squad, but it is all gravy for

Nimes

who welcome back their potent front pairing Rachid Alioui and Christian Kouakou with the 17 goal frontmen not having played at all since December because of injury and ACN call up.
Bourg Peronnas could hardly be in better form and are unbeaten in ten Ligue 2 starts, a run which has taken them from just above the drop zone to within four points of third. They have no new injuries and have named the same squad which came from behind with 13 minutes remaining to beat Ajaccio 3-2 last Friday.
Niort played in the cup in midweek, away to a lower level team and were ahead inside five minutes and two up at the break and I doubt that took too much out of them. They are also in good form and ahead of their last home start, I wrote about that and the promise they had shown early season .......
Niort-

Amiens

screams goals ( so 0-0 it is then !), last ten h2h meetings have averaged 3.2 per game.

Amiens

have scored a (joint) L2 high 14 road goals and are coming off a win by the odd goal in seven over Strasbourg and 2-2 road draw at Laval and if they can "force" those two into a shootout, no one is safe ! Only Red Star and Tours have conceded more than Niort and the league table should dictate that both should really only have three points in mind.
Early season I wrote this about Niort ...........

Niort

have drawn both league starts, at home to Lens and on the road to Laval, two teams who look to play largely similar to

Amiens

, only better and the visitors will not see anything they have not seen in the last two weeks this evening. I watched their 1-1 draw with Laval and was very impressed (not expecting to be btw) they broke with real pace and showed a lot of attacking intent, they could have taken the lead 3-4 times (hit woodwork) before they finally led, kept pressing and nearly took a second and were attacking in numbers when they got hit on the break after previously restricting Laval to largely long range efforts. There was still time for

Niort

to miss an absolute sitter late, but they were claiming a penalty for the challenge from behind related to that miss and all things considered, they were very unlucky not to win, they look ideally set up to play on the road and if they look as good today, they should collect all three points.
They lost that game and a couple of others, taking just 5 points from their opening eight starts, but you should always trust what you see with your own eyes and they have averaged 1.75 points from their last 12 and that is top 2-3 form and we can be reasonably certain they are FAR better than the current 13th place indicates. The Christmas break was well timed as they were starting to run out of steam and that solid form tail off, but they have regrouped since the restart and I expect them to be all out for three points today.
 
They won that 2-1, then drew 0-0 away to Tours, so that is now an average of 1.79 pts from 14 starts, which equates to 68 points over the full 38 games and would have been enough to finish 3rd last season and that is kind of the level they are playing at. They did get tired in those couple of games before Christmas (see above) , but are obviously back on track and can end the visitors unbeaten run. The hosts got the reward they wanted for the cup win, a last 16 home game with PSG which has created great excitement and hopefully the club can feed off that and not get distracted by it, but with the tie a month away, it should be the former and three points tonight would enable Niort to move into the top 8-10 and dream on two fronts.
BEBP went into February last year in 9th place and with 31 points, yet collected only three from their next six starts, today they are 9th with 31 points ! They had an increase in bugdget this season of around 30% and it is easy to see where it has been (well) spent, but that is still the third smallest in the division and they are currently massively over achieving and we have to expect a levelling out of that and soon and for all their recent improvement, it is still just 3 away wins in 25 Ligue 2 games for the visitors. Home win.
 
Nimes won 2-1 and in more conventional fashion to Niort, who had to come from two down to win by the odd goal in five.
 
It is a shame that they have to meet today, as something will have to give, but Nimes are "our" team, are up to seventh and if they had won half of those seven home draws ( they are 1-7-3 at des Costières), they would be second and I am not sure they are far off the best that this division has to offer and offensively they pose as big a threat as any ( see above) and the fact that they kept picking up points without their big two up front, was hugely impressive. We also know they "always" come on strong in the second half of the campaign and in the four seasons back in Ligue 2, they have collected more points from the second 19 games in each and in total 74/117, so 61.25% of points from their 20th start onwards. Further, that they are traditionally strong at home, so we can expect there to be some levelling out of those home numbers.
 
They have changes at the back, with Diabate and Garcia replaced by Paquiez and Angoula which overall is an upgrade. Nimes have won the last six h2h meetings here, scoring three or more in five.
 
There was much to like about Niort's win last Friday and how they battled back from two down with circa 15-20 minutes remaining to force the win. Offensively they looked good and should have been out of sight before conceding, but they were sloppy at the back and on the rare occasion they were tested, looked suspect. Bourg Peronnas grew in confidence after scoring, but were vulnerable to the high press, gave the ball away several times on the edge of their area and if they had not been saved by the woodwork, some poor finishing and a couple of point blank saves, would have been three down and beaten before they took the lead just before the half time whistle. I want to stick with my feeling that they have peaked for now and that variance will kick in and that we will see a levelling off of form for a couple of weeks.
 
Lens are better than recent results ( one point from a possible nine) suggest and I spoke above about how unlucky they were in the trip to Amiens, to be honest, that has been a familiar story all season and back in October/November I touched upon they were struggling to get that second goal and put matches to bed. They have plenty of talent and pace, it is just that the sum has been less than their parts over the last month and the ball has simply not been running for them , but I saw enough against Amiens and at home to Troyes last Friday to know they remain a good team and if they play to the same level this evening, they will win. It is probably better for them to be on the road at present, as the level of expectation at the Stade Bollaert-Delelis where they recive massive support is a double edged sword and a little too great at times. They have collected more points away from home this season where they can make the most of that pace on the break and enjoy the greater space with teams often coming to Lens with 9-10 men behind the ball.
 
Nimes: Yan Marillat – Martin Sourzac- Anthony Briançon – Gaëtan Paquiez – Fethi Harek – Gaël Angoula – Sofiane Alakouch- Larry Azouni – Théo Valls – Ousmane Cissokho – Téji Savanier – Karim Ait-Fana- Sada Thioub – Christian Kouakou – Renaud Ripart – Rachid Alioui.
 
Niort : Allagbe, Desmas - Kiki, Choplin, Sans, Bronn, Sambia - Roye, Dembele, Agouazi, Daubin, Grange - Djigla, Grich, Bassock, Dabasse, Dona Ndoh, Lamkel Ze.
 
Bourg-en-Bresse Peronnas : Callamand - Fabri - N\\\'simba - Digbeu - Faivre - Perradin - Ponroy - Abdoulaye - Nirlo - Berthomier - Hoggas - Del Castillo - Begue - Damour - Heinry - Merdji - Chéré.
Lens : Douchez, Vachoux – Ba, Cvetinovic, Duverne, Lala, Opare – Bellegarde, Bourigeaud, Bostock, Gérard, Koukou – Autret, Cristian, Fortuné, Habibou, Zoubir.
1.25 units Nimes-Niort "over" 2.75 goals 2.31 asian line/Sportmarket.
1 unit Nimes -0.75 ball 2.44 asian line/Sportmarket.
1.25 units Racing Club Lens -0.25 ball 2.13 asian line/Sportmarket.
Good Luck.
We don't just sell football betting tips, as you can see there is an extensive analysis behind our asian handicap selections. Subscribing to our sports betting advice service need not break the bank. Learn more by visiting our subscriptions page.
Don't be selfish, share the betting tips