MLS betting tip: Portland Timbers- San Jose Earthquakes
Jun 02, 2017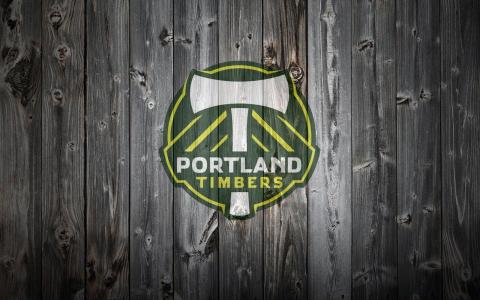 MLS: Portland Timbers- San Jose Earthquakes
Three of the four midweek matches produced home wins and they are now running at over 56% for the season which is high, even for a league with as strong a home bias as MLS. San Jose have already recorded twice as many away wins as they did all last year , with two victories, which is a big return , especially as they have scored just four times in seven road starts. Not too much changes at Earthquakes, Chris Wondolowski is again top scorer with six goals and he also has the same number of assists and for SJE, if there ain't no Wondo, there ain't no offense ! Timbers will be all too aware of this , especially as he scored two and laid on the other in a 3-0 loss in San Jose just 26 days ago, but have handled the threat well in recent home meetings and are looking for a sixth straight win here in this series. Quakes are coming off a 4-2 home loss to LA Galaxy in what is their big derby game and the luck they have ridden in a couple of recent games, most notably the 1-1 home draw with Orlando where they were #2 in every aspect, appeared to catch up with them.
Timbers are the better side IMO and will have Diego Valeri and Darlington Nagbe back today after the midfield duo sat out the last meeting, where Timbers were all over the place and were very poor in terms of possession and passes completed. With the pair back since, the improvement has been instant and Portland were so much better in a 1-0 loss at Seattle last weekend, completing 86% of 525 passes, which is about as many as they made in two games without the duo, this resulted in 19 attempts and Sounders have goalkeeper Stefan Frei ( 4 big saves) and the referee (two 100% penalties not awarded...........the first of which two Sounders players had their arm outstretched and both tried to handle the same shot !) to thank for the win. These things have a habit of evening out, but the standard of match officials in MLS is, I have to say once again, incredibly poor.
Timbers will be pleased to be back in Portland and playing only their second home game since April 22nd and they need to get back on track today , after five ( 4 road) games without a win, drawing 1-1 at home to Atalanta in that sequence. After failing to win at home, Timbers have won five of their next six starts in Portland, scoring three or more in four and I expect them to win tonight, they have also scored three in 4 of 8 visits from SJE , so, given both sets of stats and the fact that Earthquakes shipped four last week, odds of 3.50-3.75 about the hosts scoring three or more ("over" 2.5) look big  and if you can find them, you could try something small (0.75 units ?).
1.5 units Portland Timbers -0.75 ball 2.08 asian line/Sportmarket.
Good Luck.
We don't just sell football betting tips, as you can see there is an extensive analysis behind our asian handicap selections. Subscribing to our sports betting advice service need not break the bank. Learn more by visiting our subscriptions page.
Don't be selfish, share the betting tips