National League betting tip: Macclesfield Town- Ebbsfleet United
Oct 07, 2017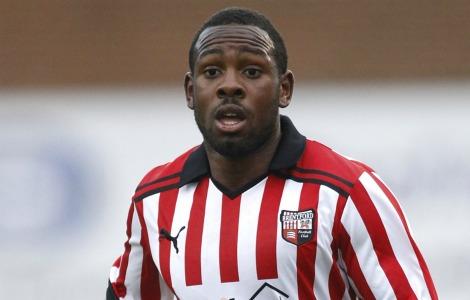 National League: Macclesfield Town- Ebbsfleet United
We took a look at both of these two in midweek ................
Macclesfield are in their sixth season in non league, they have finished top 10 in the last three and really need to push for a return to the FL this time round, they are currently fourth and could go top with a win tonight, they have won 4/6 on the road and have to fancy their chances here, they have won 4/5 which includes away wins at the other two bottom teams we have discussed in Torquay and Solihull and the hat-trick awaits. They were delighted with their performance in the 2-0 win over Aldershot Town , who were second prior to their meeting on Saturday, where they restricted the Shots to one real attempt of note, a similar performance should be enough to win this.
Solihull Moors were promoted in 2015-16, lower midtable almost all season, they tired and lost 6 in a row from Round 37 and were only outside the drop zone on goal difference with three to play, but did enough to survive. They have continued at a similar level and have now lost 15/22 and that sort of form can only end one way. They host

Ebbsfleet

who I see as a big potential improver and dark horse to get promotion. Fleet are full time, which should increasing serve them well, they have been owned since 2013 by Kuwati European Holdings (Dr Abdulla Al-Humaidi) who have big long term ambitions for development in the area and to bring League football to the club. Multi million pound upgrades to the stadium have alreday begun and this looks far more than the usual short term investment of lower league clubs we sometime see.

Ebbsfleet

International station is on the Eurostar route and the investment in the club and surrounding area makes commercial sense.
Fleet are 3-9-1 for the season, tough to beat, they have had problems turning one point into three, but have now won their last two starts both against strong teams and that is kind of what I have been waiting for , they have only lost once in 2017 (year, not this season) and will continue to upgrade the squad, especially if a promotion push really materialises. They have a lot of FL experience in their ranks, Andy Drury was formerly playmaker for Ipswich in the Championship, Danny Kedwell is a proven 20 goal per year striker (who long term readers with good memories might recall) , wingback Luke Coulson brings a real touch of class and Josh Payne played 38 times in a Blackpool team which won promotion from League 2 last season, he had any number of offers, but is a local lad (Gravesend) and has bought into the project and is probably on a very good salary anyway.
They should win today and are VERY interestingly priced at 33-1 even 50-1 to win the National and 14-1 to gain promotion, places 2-7 earn a playoff spot this season following a revamp and that would be incredible value were they to make it, given their investment, plus additional funds, full time status and post season experience from last year. I would urge you to take a look at that and maybe keep an eye on Fleet in the coming months.
Both won on the road and the points took Macclesfield top, Ebbsfleet to 11th, although they are only five points behind Town and one off a playoff spot. A draw woud be a good result for the visitors, but I see a little value in them recording a fourth straight win, especially with the level ball safeguard. Myles Arthur Eugene Wesley Weston (couldn't resist) scored a goal and assist in midweek and has forced his way into the squad over the last month, I know Myles (pictured) from his time at Brentford, he could have stayed in the Football League , but opted for this move which is closer to his home and family. He is one of the quickest footballers I have ever seen, not consistent, but when things click, very hard to stop and he is also "streaky" and once he finds his form he usually plays well for 4-5 games. Hosts have won 1/9 after a quick turnaround (short week) and following their last midweek game, lost 4-1 at home to Maidstone United on the Saturday in a very lacklustre showing.
1.5 units Ebbsfleet United level ball 2.25 asian line/Sportmarket.
Good Luck.
We don't just sell football betting tips, as you can see there is an extensive analysis behind our asian handicap selections. Subscribing to our sports betting advice service need not break the bank. Learn more by visiting our subscriptions page.
Don't be selfish, share the betting tips