NFL betting tip : Pittsburgh Steelers @ Cincinnati Bengals...........
Dec 04, 2017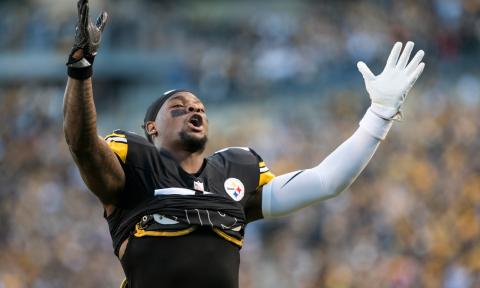 NFL  : Pittsburgh Steelers @ Cincinnati Bengals
Key AFC North match up, these divisional games are always hard fought, usually close and the form book can often go out of the window, but the Steelers have dominated the series right through history. They are 41-14 since 1991, winning 8 of the last 9 and 7/8 in Cincinnati, to give that some context, the Bengals are 22-21 lifetime v the other current big divisional player, the Ravens, winning 10 of the last 25, they simply underperform against Pittsburgh. Of their last seven road wins in the series, four have come by 7 + points, three between 2-6.
Steelers are 9-2 and will hold a two game division lead regardless of what happens tonight, but if they win, will keep pace with the 10-2 Patriots in the race for home field post season advantage. The Bengals are 5-6, 6-6 would leave them tied in third in the Wild Card hunt with three other teams (Bills,Chargers,Ravens)  and behind the 8-4 Jags and 7-5 Ravens. The Jags, or the Titans, the pair are tied for the lead in the AFC South, seem almost certain to claim one of the two spots and the other four contenders for one place, all have a better chance than Cincinnati who, even should they win today, would have only a circa 10% chance at best of making the post season. Of course , a chance is a chance and given that, the fact that this is MNF and a divisional match up, they will be motivated, but the building towards next season has probably already begun.
I sided with the Steelers for the game in Pittsburgh in Week 7 , writing ..............
 
I doubt they (Bengals) wanted the break and now meet a

Steelers

team who look sensational at the Chiefs last weekend ( see last Sunday's email), I felt they would struggle there, but afterwards wrote ...........
Not much time for the 5-1

Chiefs

to reflect on a first loss of the season at home to

Pittsburgh

on Sunday night and possibly, that is a good thing. Four things about that, the scoreline of 19-13 was probably flattering to KC, it didn't feel that close, but they still gave themselves a chance to win in the 4th quarter, thirdly they just couldn't stop

Le

'

Veon

Bell

again (pictured) and if you cannot slow him down at the very least, they you cannot beat the

Steelers

, lastly if

Pittsburgh

play that well offensively, no one can beat them. Bell had 30 carries for 170 yards in the post season game last year and 32 for 179 last Sunday and it was like being taken back in a time ship and history repeating. This couldn't/shouldn't happen in the NFL, not against a good team and one as well coached as the

Chiefs

and nine and a half months was a long time to work on a solution and I bet some tough questions were asked late into the night on Sunday.
Sorry to keep banging on about Bell,

Antonio

Brown

had a huge day too, he is a great player, but was "lucky" on two big plays, Bell was just class and unstoppable.
All the Big Ben and Steeler issues seem to fade away there, if they play close to that level, they will win this comfortably. They have won 7/8 v the Bengals, also 12/15 and 17/22, there are two five game winning sequences in the latter and they can add another today. It is 23 years since they beat Cincinnati here by less than a TD,  they have lost a few in that sequence, but the 14 wins were all by 7 points and 9 by double digits
.
They won that by 15 with Antonio Brown having 4 receptions for 65 yards and a touchdown, but Le'Veon Bell had 134 on the ground and 3 catches for 58. That is important, as Brown is a doubt tonight, he did not practice on either Friday or Saturday with a minor injury, which was odd as he was a full participant on Thursday, when I guess he picked up the issue, he leads the NFL in receptions, receiving yards and is #2 for touchdowns and has not missed a game since 2012. I am not going to say that he is anything but a big loss should he miss out, his presence gives greater options to Bell and the other receivers and vice versa in terms of Bell , but we do not know for sure that he is sidelined and he will surely be keen to protect that playing streak. Also Juju Smith-Schuster who DNP last week will return and could pick up some of the slack and two games ago I spoke about his abilities and the defensive solidness of the Steelers .............
We can add 20 yo rookie wide receiver

JuJu

Smith

-

Schuster

to those hugely talented offensive options, he has 12 catches for 290 yards and two touchdowns in his second and third actual "starts" for the Steelers and limitless potential. Pittsburgh have not really pounded anyone yet, but it will happen when everything or most things click and they have given up 20 points or less in 12/16 regular season starts and they are under valued both sides of the ball IMO. Steelers by 10.
They won that by 23 and have now given up less than 20 points in 13/18 starts and not more than 21 to the Bengals in 17 meetings and only once (23 points) in 23 h2h games, an unbelievable record.
Even if the Steelers are without Brown, I think that Cincinnati will need to put up more than they have in those 23 games to win this given their defensive issues today, missing three key members of the unit. Starting outside linebacker Nick Vigil has been their standout defender this year with a team leading 79 tackles and this is the first game he has missed since joining them ahead of last season. Linebacker Vincent Rey (56 tackles) and strong safety Shawn Williams are sidelined for the second week running, they missed the 30-16 win over the hapless Browns which doesn't tell us much, but their absence in compounded with Vigil out. The 0-11 Browns actually put up 169 yards of rushing, 268 in the air and how are the Benglas going to stop the two (or three) B's and co today without another hugely important member of the defensive unit. Suddenly, the line which has moved down to 5 because of the Antonio Brown issue doesn't look too onerous and offers value, but I will give up 6 and look for the odds against quote.......
1.75 units Pittsburgh Steelers -6 points 2.06 Pinnacle/Sportmarket Pro/Vegas Line.
Good Luck.
We don't just sell football betting tips, as you can see there is an extensive analysis behind our asian handicap selections. Subscribing to our sports betting advice service need not break the bank. Learn more by visiting our subscriptions page.
Don't be selfish, share the betting tips