Premier League betting tip: Southampton- Arsenal
May 10, 2017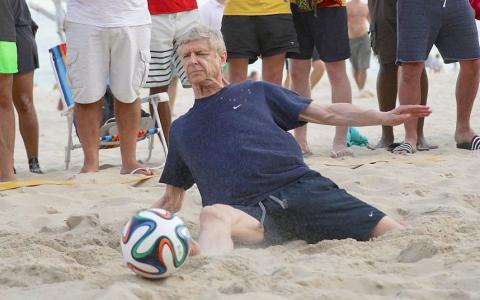 Premier League: Southampton- Arsenal
Ahead of Southampton's trip to Anfield on Sunday I spoke about their poor form, lack of goals and issues with head coach Claude Puel ...........
We have seen relatively little of that fight from the visitors in recent weeks and they are 0/4 against top five teams in their last nine starts. They have failed to score in three of six, including their last two home starts and I think priority for them this week will be a South Coast visit from Arsenal on Wednesday evening. I spoke about

Liverpool

's struggles against non top 7 teams ahead of their trip to Watford on Monday, but they did manage to edge home 1-0 and a follow up win today would take them back into third and go a long way to cementing a Champions League spot. Adam Lallana returned on Monday and will showed what the Reds have been missing with one moment of brilliance and he should strip much fitter today and Philippe Coutinho has passed a test after leaving the game against Watford

All his not well at St Mary's, the team were booed off after their 0-0 draw with Hull, which is why focus could quickly switch to the home game with Gunners if they fall behind here and head coach Claude Puel is rumoured to be on his way out after some training ground bust ups and it might be hard for him to motivate players for a fairly meaningless fixture when he may have fallen out of favour with some .
The game ended 0-0, Liverpool missed a penalty , but Saints barely put in any offensive effort and hardly left their own half in the opening 45 minutes and I felt great sorrow for away fans who left home at 6-7 am on a Sunday to watch that utterly dire display. Maybe they were saving themselves for this evening, we can but hope so and surely they will have to show more offensively infront of their home supporters, who are far from happy at present. But I am not certain they have it in them any more and they feel like a club desperate for the season to end. I spoke early in the campaign about their home form being flattering in terms of who they had faced up to that stage and they have scored just once here in four starts against top six teams, conceding nine goals.
 
Arsenal played a couple of hours after Saints on Sunday, beating Manchester United 2-0 at the Emirates, that was hardly a classic either, but it was a big win for the Gunners and Arsene Wenger, he had never beaten Jose Mourinho previously in 15 attempts and United were on a 25 game unbeaten run, so there was merit in the win and confidence to take from it. More importantly, the points kept alive Arsenal's top 4 dreams and they could move into 5th and within 4 points of Liverpool with a game in hand should they win tonight. They are 7-2-1 on the road to non top 8 teams, averaging 2.6 goals per game in those ten starts and won 5-0 here at St Mary's in the FA Cup at the end of January. Gunners are dreaming of Europe , Saints the beaches of Europe, it is not the same thing and we have to take the better team and the one with greater motivation.
1.5 units Arsenal -0.75 ball 2.29 asian line/Sportmarket.
Good Luck.
We don't just sell football betting tips, as you can see there is an extensive analysis behind our asian handicap selections. Subscribing to our sports betting advice service need not break the bank. Learn more by visiting our subscriptions page.
Don't be selfish, share the betting tips