Premier League betting tip : Swansea City- AFC Bournemouth
Nov 25, 2017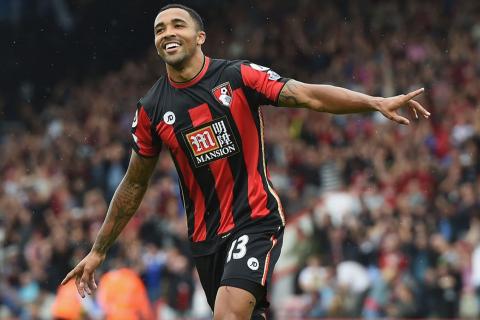 Premier League : Swansea City- AFC Bournemouth
Swansea and head coach Paul Clement are in huge trouble. They are second from bottom, not playing as well as the only team below them in the table and have lost 7/8, the team is totally devoid of confidence or self belief and cannot put a 90 minute performance together. Other teams can smell the fear and are hunting them down like a pack of hungry hyenas. They can play alright for 20 minutes, but not 90 and the £66m they got for Llorente, Sigurdsson and Cork looks expensive as it will cost them double that and more in lost Premier League income and it left the Swans devoid of leaders on the pitch . If Wilfried Bony was the striking answer, I have no idea what the question was ? He has played 220 minutes of football in the last 53 weeks, not scored a goal and is barely even a pale shadow of the player he was in 2013 and 2104, which now seems a very long time ago. Tammy Abraham is a young striker with big potential and an eye for goal, but had played 53 minutes at this level before this season, has not scored in four and all the offensive threat seems to be in his basket, which seems unfair and he is, anyway, a major doubt today.
Bournemouth are on the up, a club I like and one who almost always look to play good football, they may not have beaten much last week, but the 4-0 defeat of Huddersfield (it could have been more) will have done wonders for confidence levels, ahead of that I wrote ...........
Two struggling teams clashing often means goals and I will stick with that, even though the Terriers are scoreless in five away league and cup starts since opening day. They are currently 10th courtesy of some early results and a pair of hard earned recent home wins, but that is flattering in the extreme and for my money, they are nowhere near that level and ahead of a recent home match with Tottenham Hotspur I wrote ...........
I previewed

Huddersfield

Town's trip to London to play West Ham United earlier this month ...........
Huddersfield

Town will be delighted with seven points from three Premier league starts , following promotion last season, but were hardly a better than average Championship side and whilst they are well coached, super fit and have upgraded in the summer, they still look set to struggle and they have been riding their luck. Ahead of their last start, a home game with Southampton I wrote ................

Dream like start to Premier League life for Town and six points from games against Crystal Palace and Newcastle United, but I think they face a big step up today and face an established top 8 (four seasons running) team in Southampton, who posted a 50% win record on the road last season against non top 7 teams . I think there is quite a gulf between these two and if the Terriers allow Saints the same space in the area they allowed their other two opponents, this can play out only one way IMO. The Town-Toon game looked and felt like a Championship encounter, which it would indeed have been three months ago and despite their solid start, I feel the hosts have to make a lot of improvement to stay in the Premier League .

That finished 0-0 and Town played well enough, but should have lost it at the end and sooner or later their luck in front of goal will run out.
The Hammers dominated and won 2-0 and it could /should have been an even more emphatic win. Town have subsequently drawn with Leicester City here at the John Smith's stadium and away to Burnley, lost at Crystal Palace in the League Cup, scoring just the one goal across those four starts. They are well enough organised defensively, but have ridden their luck in my opinion and are just not creating enough at the other end of the pitch and when they do, are not currently taking those chances.
They lost that 4-0, but have subsequently beaten Manchester United and WBA in West Yorkshire, not sure how, the last result might ultimately be the one which costs Tony Pulis his job, central defender Christopher Schindler was dismissed there and will be suspended today, he has barely missed a game in the last two seasons under his countryman boss David Wagner and the back ups have close to no experience at this level. They could go with Martin Cranie, he has made three top flight starts, the last in 2005 when he was a teenager (now 31) ! They are going to need a goal or two to get something out of this.
I like Bournemouth as a club, they always try to play football and to win games, that approach has served them well in the Premier League, at least until this season when they are currently only one point outside the drop zone. They have not been as adventurous it has to be said, I hope that has been a blip and not by long term intent, that is alien to most of the players, the head coach and club. Anyway, they have a good series of fixtures in the next month , before a tough looking end of the year (both Manchester clubs and Liverpool back to back) and I expect them to be going for it in these games. They do tend to do that in these fixtures and have won their last five starts here against newly promoted teams. Those wins have come by a combined 17-3, with all going "over" and Bournemouth leading at half time in four, we need that early breakthrough again, but a good chance it will come. The Bournemouth-Bournemouth HT/FT double result at circa 3.0 makes some appeal, but I will go with............

They led 2-0 at the half. Callum Wilson (pictured) scored a hat-trick and he Afobe, King and Defoe (out again today) given them big offensive options and ones that Swansea don't come close to.
1.75 units Bournemouth -0.25 ball 2.36 asian line/Sportmarket.
Good Luck.
We don't just sell football betting tips, as you can see there is an extensive analysis behind our asian handicap selections. Subscribing to our sports betting advice service need not break the bank. Learn more by visiting our subscriptions page.
Don't be selfish, share the betting tips