World Cup Qualifier betting tip: Uruguay- Argentina
Aug 31, 2017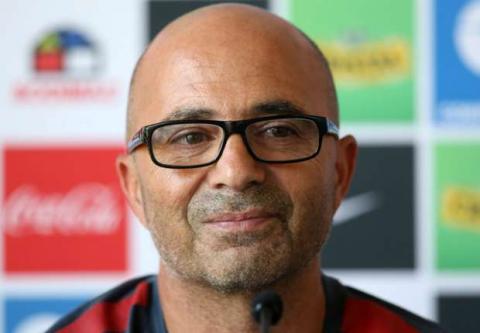 World Cup Qualifiers: CONMEBOL:
Four rounds left to play, Venezuela and Bolivia are eliminated, Brazil have qualified, the other seven are separated by six points with 12 to play for and competing for three remaining automatic and one playoff spot(s). Peru and Paraguay are both 5 and 4 points respectively off those and are the two teams who cannot really afford to take a draw and certainly need to win both home games as a minimum, but, of course, the oddsmakers know this too and it has been factored into the quotes and it is more about the three points than margin of victory and I do not want to give up 1.5 goals in the case of Peru (home to Bolivia) at little better than even money when they might well settle for a one goal win , with another game to play on Tuesday  .
Uruguay- Argentina is one of the big traditional South American rivalries and I do not doubt that the hosts would like to inflict some more pain on their neighbour who are in a bit of trouble, sitting in the playoff spot and still to visit Ecuador, the team immediately below them in the table and that game will be at altitude in Quito. It is crazy to think of Argentina, with their embarrassment of riches, struggling at this stage of the qualifying process, but here we are, they do however and perhaps at long last, have a head coach in Jorge Sampaoli (pictured) who will play to their strengths and inflict some energy into their play. He has been in charge of one game, a 1-0 friendly win over Brazil in Australia, but there are no real "friendlies" when those two face off and it was an encouraging start and Sampaoli was constantly working on things and will have learned a lot from that. He and his team really need another win, a draw, with a home game against Venezuela in a few days time would not be a disaster, but is not the start to the new regime anyone is looking for.
I spoke about the coach and his beliefs ahead of the last World Cup............
Matias Fernandez is injured and misses out, but Alexis Sánchez, Eduardo Vargas and Arturo Vidal give them a real touch of class and they have grown up together and are used to the system that Chile play, initially implemented by Marcelo Bielsa and now carried on by the similarly minded

Jorge

Sampaoli

, that means intense pressing, a fluidity of formtion and movement and wingbacks giving width at all times. Think Bilbao of two years ago and everything done at great pace. This is all about the collective, despite have some impressive talent at their disposal and has led to some big name players being sacrificed for the greater good, think the Borg as opposed to the Federation ......resistance is futile ! Only with a lot more flair!
Sampaoli made his name at Universidad de Chile winning the Copa Sudamericana going on a 36 match unbeaten run and seemingly changing formation at will, but always with a commitment to attack, with a philosophy of always thinking more about "your opponents goal, than your own. " He also "insists" on players enjoying themselves and looks for those who want to play for pride and love of their country and not other reasons. They are very hard to read and what looks like , 4-4-2 or even Sampaoli's preferred 3-4-3 is often something else entirely , with several variations within the formation.
Chile impressed there and went on to win two Copa's , Sampaoli moved to Sevilla and again impressed and did wonders with a team who had sold many players and who should have been in transition. He has five Sevilla players in the squad and that will and has, made getting his ideas across to the whole group much easier, this is the job he has been waiting for his whole coaching career you suspect and he will want his national team to play with a touch of style and he feels like the right man at the right time.
Uruguay started their campaign well and had 23 points from 11 games, with six clean sheets and having conceded just 8 goals, they have lost their last three given up 9 goals and have also shipped three to both Ireland and Italy in subsequent friendly games, one of whom are not know for taking such games too seriously and the other not for their free scoring style. Those 15 goals in five games are very worrying , they are happy to concede possession, feeling they are defensively striong traditionally, but that is no good when you are leaking. Uruguay have got old in key areas, very quickly , especially in the defensive midfield roles and the middle of the park in general and I am struggling to see where the quality is and if Sampaoli gets his team pressing hard and he surely will, this looks a bit of a mismatch. Icardi, Messi, Dybala and Di Maria to cause all kinds of problems and fire Argentina to victory.
1.75 units Argentina -0.5 ball 2.29 asian line/Sportmarket.
Good luck.
We don't just sell football betting tips, as you can see there is an extensive analysis behind our asian handicap selections. Subscribing to our sports betting advice service need not break the bank. Learn more by visiting our subscriptions page.
Don't be selfish, share the betting tips