World Cup Qualifying betting tips ...........
Oct 10, 2017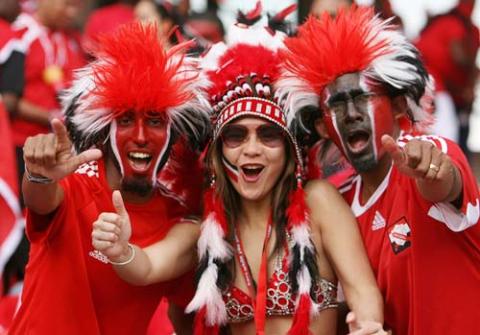 World Cup Qualifiers: 
We saw last night how tight the nine UEFA qualifiers were, even with many of the teams having little at stake. Seven were scoreless at the break, there was not a goal in any until the 37th minute. It is easy to see the fixtures today being approached in similar fashion and that goes double in those games where it pays both teams to sit back and see how things develop elsewhere, before overcommitting . My newsletter then went on to speak about how I felt some of the CONMEBOL teams would approach tonight before finishing with a few words about two games from other regions ..............
In CONCACAF, the US travel to Trinidad & Tobago knowing a point will be enough to qualify for the finals unless Panama beat Costa Rica by eight goals or Honduras beats Mexico by 12 ! I guess stranger things have happened, but not many ! Trinidad are 1-0-8, but do not concede many or quickly, they beat Panama here in Port of Spain, lost by a combined 3-0 at home to Panama and Mexico but did not concede in either until after the 59th minute and on the road held the Mexicans at bay for 79 minutes and the US for 52. The United States have scored just 3 road goals, only one inside 40 minutes and the last three h2h meetings here have all been 0-0 at the break. They could miss out completely, playoffs too, if they were to lose and both Honduras and Panama win, that is too big a gamble and eventually, they will surely want the safeguard of a goal , just in case. The double result Draw HT, US FT is priced at 3.75-4.0 and surely offers a little value and far more than the -1.25 goal asian line, given what is needed and that the US have only scored twice here once in nine visits.
Key match tonight in UEFA is Portugal-Switzerland in Lisbon, both are guaranteed a playoff spot, the Swiss will take the automatic place with a point or better, the Portugese with a win. The pair have won 17/18 group games between them and only conceded 7 goals in total in non h2h games, Switzerland won 2-0 in Basel on Matchday 1, a long 13 months ago, since when, both have been playing and in many ways preparing for today, Cristiano Ronaldo did not play in that first game and will be expected to be the difference maker this evening. CR will be 37 come the 2022 World Cup, 35 at Euro 2020 , he claims he will play until 41 (!) regardless of which, next year will surely be the last opportunity for him to go to a major international tournament at close to his prime, he and football need that, winning today will make it all so much easier. Portugese head coach Fernando Santos said that revenge for the loss in Basel was not important, adding that only two things mattered today, winning, or winning !
The task at hand is a little more straightforward for them, they can only look to win, Switzerland have the temptation to set up only with the draw in mind and after playing solely for the win for over a year (whilst hoping for the Portugese to slip up), that might not be so easy and although they would not admit it openly, this is probably the scenario they have been fearing for many months. Portugal never go too gung ho early and were level at the half in their last two wins, including away to Andorra on Saturday, when they did not take the lead until after the hour mark. The hosts will be wary of conceding themselves and it is easy to see Portugal not really looking to push on until after the break and again, any value is surely "in running" or again with the draw HT, Portugal full time double result at a general 4.20-4.33 quote.
"Real" football restarts tomorrow !
Good Luck.
We don't just sell football betting tips, as you can see there is an extensive analysis behind our asian handicap selections. Subscribing to our sports betting advice service need not break the bank. Learn more by visiting our subscriptions page.
Don't be selfish, share the betting tips