WTA : Australian Open betting tip: Lesia Tsurenko - Agnieszka Radwanska
Jan 17, 2018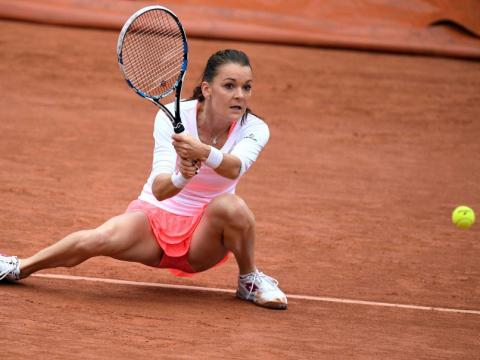 WTA : Australian Open: Lesia Tsurenko - Agnieszka Radwanska
These two are both 28 yo and not separated by many ranking places, currently being 42 and 28 respectively. However, Lesia Tsurenko has "only" been as high as 29 with career earnings of $2.4m, Agnieszka Radwanska has had a glittering career, been a star since her Junior days, is treated like royalty in her home country of Poland, has been #2 and top ten forever, banking $27m in prize money alone. That is where they stand in the tennis hierachy.  That is not to belittle Tsurenko , she has made the most of a game that lacks power and made a very decent living and as played as well over the last 18 months or so, as at any time in her career. Radwanska's game and maybe even her love for the sport is not what it was , but she has won 34 matches in Melbourne and is a six time quarter, two time semi finalist here (Tsurenko has won 5 matches and lost in R1 or R2 in 6 of 7 previous visits) and battled hard in R1 to beat the "other" Pliskova , who served 14 aces, in three sets. She lost the first easily and it would have been easier to lose, go home and count her money, but it is not in her nature not to fight. Here is the issue for Tsurenko, they have similar games, relying on guile and defensive qualities to make up for a lack of power, but what power there is, is with Radwanska and she does everything else just that bit, actually, quite a lot, better.
They have met once before a long time ago and on clay, so perhaps doesn't mean much, but might serve to illustrate that point, Tsurenko was fortunate to win one game that day, Radwanska won 20/23 first serves ( her serve is average and we are talking a slow clay court) and won 60% on return, with the Ukrainian winning just 25 points total. I have some notes on here from last summer ............
I like Johanna Konta in two sets, this will be played at the hottest time of day, on a very warm muggy early afternoon and the world number 7 will not want to hang around for too long, having made the final at Nottingham last week, having her home event next (she lives in Eastbourne) and Wimbledon after that. She will also get "full value" for her big serve on the courts here which are playing very fast and will speed up today. The two met on grass last year, with the home based player winning 7-6 6-1 and domintaing all the big points.

Lesia

Tsurenko

is very consistent and makes the most of her game, but doesn't have the power to trouble the stronger players and I touched upon this in her meeting with Jelena Ostapenko in the FO where we sided with the new champion in two ..........

Ostapenko actually played Lesia Tsurenko on clay in Prague just one month ago (May 1st) with JO winning 4&3, having a lot of joy on return and if the 19yo Latvian continues her own service improvement , this should also not take too long. The 28 yo Tsurenko has played 22 slams, only made it to R3 twice previously (both on hard) , she has a 33.7% win record against top 50 ranked players, which falls to 13.3% on clay in the last four years, with 7 of her last 9 losses coming in straight sets.
JO won 1&4, but it was far easier than that ! Tsurenko won 37% of points on first, 29% on second serve and hit just one winner ! She has a 33.69% win rate against top 50 ranked players, 2-6 in that category on grass, but of the two wins, one was an early retirement and the other player did not want to be there ! Konta won that in two.
Tsurenko has a 40.2% career winning record versus top 100 , she is 68.3% versus those ranked 100+, Radwanska has five times as many wins v top 100 opponents and a 75.1% win rate against those who are ranked 21-100. Just a different level playing the "same" game. Tsurenko IS Radwanska, you just need to shift opponents ranking places 100 spots to the right !
With temperatures set to be hot in the coming days I don't think that Radwanska will want to hang around after one long match already. I will take her in two.
1.5 units Agnieszka Radwanska to win 2-0 sets 2.36 Pinnacle/Sportmarket.
Good Luck.
We don't just sell football betting tips, as you can see there is an extensive analysis behind our asian handicap selections. Subscribing to our sports betting advice service need not break the bank. Learn more by visiting our subscriptions page.
Don't be selfish, share the betting tips