The sermon : Part 1
Sep 17, 2013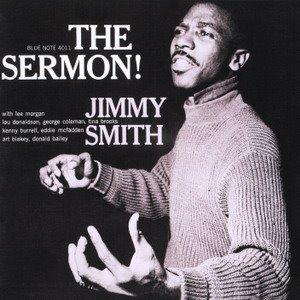 Time for my semi-regular sermon.....
If I get ten enquires about the email service, I guess that seven ask about results, I just do not get it !
Firstly, as they have not seen any of the emails and they are not reproduced/proofed anywhere, how would he or she know if any statistics I gave them were correct ? The answer is that they wouldn't.
There is a basic results page on the website, that is all that is available and all there will ever be and even that is kind of against my better judgement.
I do want people to read my daily notes, but am not really interested in any subscribers who are solely focused on ROI for this and ROI for that, with no consideration for anything else. If that makes me and not them the idiot, then fine, but apart from a couple of years writing the daily notes, I have bet full time for over 20 years and done pretty well, I suspect most of them have not. My reasons for writing the newsletter are not monetary, at least not directly, but I will save that conversation for another day.
Potential new subscribers can read samples of my work here on the website and also on the GOWI blog, thousands (really) of them ! I prefer someone to read one or two and decide they have seen something they like, maybe follow the free content for a while, there is not much of that nowadays, but across all the outlets, maybe 10% is free to view. Then, after a while, maybe to try out the full service, it is not going to cost them an arm and a leg, three months costs 297 euros, that is less than 23 euros per week, many blog/website readers will bet double that on a single bet.
What will they get for that ? Circa 25-30 full match previews each week, like this one, across ten emails, one each day and at least two on each of Friday, Saturday and Sunday, plus a lot of additional information/thoughts.
At those rates and with that volume, there is no need to bet everything, as I explained in the previous post, there are many ways to use the service. Some readers do bet everything suggested in the bottom line ( red type selection) and that should make you money long term (not I highlighted the words "should" and "long term"), others just the strongest rated plays, however, most read the previews fully and incorporate, or not, the thinking into their own betting ideas.
The newsletter for me, ends the second it is sent, I am already working on the next one, the rest is up to you the reader, if you read it and decide to bet, it is your choice not mine, if you win , well done, you did well, if you lost, bad luck. Just because you paid 23 euros for something it doesn't mean you have to use it all the time, it is a betting aid, not a bible .  I susbscribe to Sky TV, but do not watch every programme they put out.
If I read a daily newspaper, obviously my politics dictates which one it will be, but that doesn't mean I have to agree with every article. But even if I completely disagree with the journalist's thought process, if the article/column is well written, I can probably still take something from it.
Over 85 % of my subscribers have been with me a long time and most of them have read my previews for even longer, therefore, clubgowi must be doing something right.
Personally, I think the clubgowi service is fantastic, it is original and unlike any other and offers unbelievable value for money. If there was another like it, I would subscribe myself, but there isn't, there really isn't.
All newsletters are delivered promptly and at pre scheduled times and it is not only an excellent, but also professionally run service.
The previews are written in such a way to often give the reader options, not just for the match/event in question, but often for the future too and I will explain what I mean by that and give samples,in part 2 of this article, which will follow shortly.
Good Luck.
Don't be selfish, share the betting tips