Wimbledon : WTA betting tip: Johanna Konta - Simona Halep
Jul 11, 2017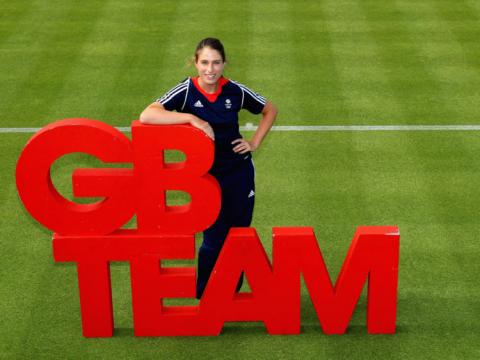 Here is the latest clubgowi betting tip from the Wimbledon championships...........
Wimbledon : WTA: Johanna Konta - Simona Halep
I think that both players are a little fortunate to be playing in today's quarter finals , I discussed each yesterday .....
 
Konta:
 
Ahead of Johanna

Konta

- Donna Vekicc in R2 I wrote ..............
In Round 1 Johanna

Konta

beat Su-Wei Hsieh 2 & 2 ahead of that , to my great shame, I gave her opponent a good chance to keep that close .............
I do not think that Johanna

Konta

is 100%, she withdrew from the Eastbourne semis on Friday, ahead of which I wrote ............Last week, at the Birmingham tournament , I previewed

Johanna

Konta

's match with Coco Vandeweghe and highlighted the British player's record on grass, which is not as impressive as many think and dislike of playing the taller girls on tour, those notes are reproduced at the foot of this email. She lost that 6-1 6-3 and whilst she has made the last four here, she was in big trouble yesterday against Jelena Ostapenko and had an injury time out late in the match in her semi final win last evening against Angelique Kerber.
That might well have only been precautionary and I accept that to a degree, but less so when we add all the evidence together and she is most comfortable on hard courts and not grass. Also, she will be under huge scrutiny and pressure today as British #1 and her record at Wimbledon is very poor (1-5) and four first round losses hardly makes great reading. She hurt her spine last week and says she is fine, but that is only four days ago, she is also in love apparently and the media have picked up on this new relationship and they are absolutely relentless in the UK and that will further increase the spotlight and pressure on her this week.
Su-Wei Hseih leads the h2h 2-1, with a win on grass at Eastbourne a couple of years back and one at Roland Garros last month in three sets, with the second serve of the Taiwanese player being the key shot of the match. That is noteworthy as Konta has been "gambling" on that shot, working on that with her coaches a lot over recent months and if Hseih can again control those points, she can, as a minimum, keep this close and odds of 5.17 for the "upset" look big. Plus games or to take a set ? That is the question. She has taken at least a set in 9 of 10 grass court starts, including against Lucie Safarova and Anastasia Pavlyuchenkova who on a good day are probably both better than Konta on this surface, but would only have lost once in 20 starts with this handicap start on grass.
 
Konta

did prove her fitness to a degree, not sure about it over 7 matches on grass, but most of the other comments remain valid, the problem was that Hsieh did not show up at all, could not buy a first serve, which at her pace was criminal and made too many unforced errors and the real surprise was that she won even four games ! If she was to lose (the handicap), it was better that it came like that as oddsmakers will and have continued to overrate

Konta

on this surface.
Donna Vekic won the grass court event at Nottingham last month where she beat Konta in the final in three sets, also taking the scalp of lovely Lucie Safarova en route and we know how solid she is on the surface, albeit not as match fit at that stage of the grass court season. Vekic served 16 aces against Safarova, six against Konta despite her first serve not really firing ( just 59% for the whole match) and it is easy to see her improving upon that percentage today and with the faster courts, a few more aces possibly and win or lose, this line just feels wrong. Prior to her R1 win, Konta had covered a five game handicap just 3 times in 13 grass court starts.
 
Konta

won 7-6 4-6 10-8, she then went on to beat Maria Sakkari 6-4 6-1, so did cover the five games there, but that was a little closer than the scoreline suggests and the Greek player is not at the level of Vekic and certainly not of Garcia and I expect this to again be close today and view this as a potential "upset". I saw the Frenchwoman as having a circa 44% chance to win and there is not much to discuss with her priced at a point longer at 31%.  Garcia looked very solid against Madison Brengle, who as we discussed last week is a difficult opponent and one who tries to force you into a scrap, CG never fell for that and served (very high average speed) and returned well. She made the semis in Mallorca and has arrived at Wimbledon feeling comfortable on grass and in her surroundings, she has yet to drop a set and will take great confidence not just from that, but a come from behind three set win over

Konta

at Indian Wells earlier this year, where both serves dominated and with these courts playing so fast, it is easy to see a repeat and few breaks and that alone indicates that this match has to be closer than current odds suggest. Garcia has the game for any surface and is a top 10 player in waiting, she looks so much stronger mentally this year and I would be shocked if she did not press

Konta

all the way. The British player is 12-12 versus top 50 players on grass , 39-18 on hardcourts, think some are confusing the two !
Garcia lost the first set on a tie break, was a double break up in the second, losing 6-4 in the third, her odds were a joke and she could have won in two, Konta battled hard and served well (her placement is unbelievable) and bravely.
 
Halep:
 
Hard to be 100% sure what shape Victoria Azarenka is in exactly, she will get a stern test today, but we have seen top players return from a spell out of the game before and win immdediately ( Azarenka did play in Mallorca too), she had a baby and was not injured, whch is very different and Kim Clijsters won the US Open on her third start back after giving birth and she had two years out and did not originally intend to return, whereas VA always has and prepared accordingly.
The Belarusian is 29-9 at Wimbledon and is 4-0 in R4 here, making two quarters and two semis, losing those years to Serena (three times....two were close) and Petra Kvitova, the two most dominant players on grass in the last decade. Neither is here this time and that must be getting Azarenka just a little excited, she is 16-3 in R4 of her last 19 apps at this stage in slams and holds a 2-1 h2h advantage over Simona Halep, who does not have such a strong record here (15-7), or in slams in general, she is 5-5 at Wimbledon against players ranked inside the top 50 and is not favourite IMO against any top ranked player who has any real liking for grass.
Of course, she is match fit and Azarenka is not, but VA will be better with each start and certainly is the stronger mentally of these two and by some way. You win slams by being brave ( think how all the champions play key points, Jelena Ostapenko never held back on one shot for two weeks at RG) and IMO that is never something you will accuse Halep of !  Azarenka can lay claim to the best return in tennis and will go for it on both serves and only Sharapova at her peak is prepared to gamble more when she is in trouble on her own serve.
 
Azarenka was a break up twice in the opening set, was close to a double break, but did not see it out and lost it in a tie break, that was largely down to a lack of match sharpness and she let Halep take control from then on, after looking the likely winner for almost all of the opening set. Azarenka was just not used to battling. If they played both matches again tomorrow, I would be rather certain that we would see at least one other winner, possibly two.
 
Konta leads the WTA h2h 2-0, both coming on hardcourts, the most recent in Miami, where the British player dominated after dropping the opening set and served and returned incredibly well, she had a LOT of break points and on another day would have won far more easily . I previewed that match up ...........
Both recovered from slow starts on Monday, especially Siona Halep who was 4-6 2-5 down to Sam Stosur who served for the match at 5-3. Up to that point, Halep had no answer to the Aussie huge top spin and kick serve, but Stosur, not for the first time got nervous and after dropping the second set, her game fell apart in the third. She was over hitting on return and then over compensating and playing shorter balls to mid court that the Romanian was stepping in to gratefully put away with ease. I an still not 100% certain if Halep won, or was gifted the match, but it feels more like the latter ! This was also Halep's first come from behind win in almost 8 months and I do not feel it would have come against a more resolute, battle hardened opponent and Stosur has not been that on a non clay court for a very long time.
Konta

was unable to impose herself or find any momentum against Lara Arruabarrena , but the Spaniard was playing really well and made only one unforced error through the opening 11 games. The British #1 was sub par in the first set, but served really well and in the cold light of day, her overall stats for those opening 12 games (7-5) were surprisingly decent, much better that they felt watching the match. She dictated and ran away with the second and was very happy in post match interview and had clearly expected a big game from her opponent who won in Seoul at the end of last year and beat Madison Keys here in straight sets in the last round and is obviously on the up.
Halep has not won four matches at any event since last year's US Open , she has 23 wins on hard courts in the last 12 months which is one of the better records, but pales alongside

Konta

, who is pretty much a h/c specialist and has 41 wins since Wimbledon .  This record dominates today's meeting for me, this is the last real chance for

Konta

before we hit grass in early summer, Halep will be hugely looking forward to her favoured clay court season which is up next.
The pair have only met once before back in 2015 in Wuhan, at the time Konta was ranked 66 (and had been 100 spots higher earlier a couple of months before) Halep was #2, the Brit won in three and has performed much better than Halep since, especially on this surface. Not sure that Halep can win this from a set down, like she did yesterday and I favour Konta in her last real chance to win a title for a few months .
 
Today feels like a proper test, Halep prefers clay, Konta a hardcourt, now they meet on grass, where I do not believe either is particularly happy. The Brit has homefield advantage and support and the crowd is slowly warming to her, she was emotional after her win over Garcia and that will have probably helped in that regard, as some see her as both not really one of their own and a little "cold".
 
I think that home field advantage is key, as the two have met also once before, not on the WTA Tour, in April, on clay in Romania in Fed Cup action, this has become "notorious", it was a very intimitading atmosphere and Romanian coach Ilie Nastase was sent from the court after calling Konta and his British counterpart Anne Keothavong "bitches" and was later banned from the stadium following a foul-mouthed rant at a British journalist. Konta did not want to play, lost easily to Halep, but I can 100% tell you it has not been forgotten.
 
Halep will become the new #1 with the win , is that an incentive or added pressure, I know that she has not always handled the latter well. Konta has the bigger shots and is the more aggressive of the two, Halep has lost a lot of matches like this in the past and when this gets close, as it surely will, I think it will be the Brit who will go for her shots more. This could be fiery and whilst the crowd at Wimbledon will always be respectful, I do expect them to get involved and give Konta plenty to feed off  and the timing of this match, last on court, will help in that regard. It could be played indoors, rain is forecast today, but not really enough evidence to make a guess as to how that will change things, it might make the court play a tiny bit slower, but the crowd will be even nosier. I will take Konta to find a way to edge this.
 
1.5 units Johanna Konta to beat Simona Halep 2.04 Pinnacle/sportmarket Pro.
Good Luck.
We don't just sell football betting tips, as you can see there is an extensive analysis behind our asian handicap selections. Subscribing to our sports betting advice service need not break the bank. Learn more by visiting our subscriptions page.
Don't be selfish, share the betting tips