"You pays your money and you takes your choice"
Dec 04, 2013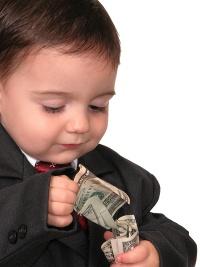 I speak often about the newsletter being worth so much more than basic results and if you look at the preview below, which was sent to subscribers on Monday, it might give you some idea of what I am going on about. Take 90 seconds and read it.
This was a fairly meaningless fixture and just one of probably 30-32 similar previews that clubgowi subscribers will receive this week.
It gives plenty of background information and not of the "won 4 of their last 6" variety, it explains why, despite being newly promoted, Metz were doing so well and should continue to do so. It gave team news, including the contribution, or otherwise that missing or returning players have made. An analysis of when the respective teams are likely to at their strongest during the course of the game, a selection and alternative suggestion to get a better quote during the course of the match.
Metz won 3-0 and were available at a much bigger (huge) -0.5 ball 2.11-2.13 after ten minutes.
That was a very good preview (IMO), but I doubt it will be in the top 5-6 sent to subscribers this week.
That is why this service is unique and offers unbelievable value for circa 19 euros per week.
Monday December 2nd
Ligue 2 : Metz-Auxerre
Metz suddenly have a little daylight at the top of the table and could open up a whopping seven point lead with the win tonight and that is an incredible incentive, it would actually give them a tem point advantage over Tours, currently in fourth and who Metz travel to meet on Friday. They might have been in National last season, but that was just a one season hiatus, I do not doubt they think of themselves as a "big" club at this level and they are not the first club to prove that you can come back bigger and stronger from relegation.
We last spoke about them in a little depth almost exactly a month ago when we were very keen on them for the trip to Istres .....
Metz were promoted last season after one season in National and have obviously come back stronger , better as a group and with a playing budget to give them a good chance at this level and one I understand to be three times greater than that of Istres. Metz were in Ligue 1 as recently as 2007-08 and have actually spent five of the last ten seasons in the top flight, so their position at the top of the table should not really be viewed as a shock and only Lens are better supported, with Metz attracting home crowds, some 10,000 above the league average.
They have looked impressive this season and lost just one of their last ten starts, a 3-2 defeat at Lens (basic highlights), where they led and felt very hard done by. They are coming off a 1-0 win over Angers and whilst their opponent were below strength (see above), what I really liked about the victory was that it came on the back of that difficult to overcome Monday-Friday quick turnaround (they had beaten Brest 3-0 on the road just four days earlier). This is a team who have firmly got the winning habit and who are still improving, Diafra Sakho and Yeni N'Gbakoto are both still in their very early 20's, scored 30 goals between them last season and have another nine goals this time round, 18 of the first team squad are aged 23 or younger and this is a group who are only going to get better. I do have one word of caution, in that ten of last season's 20 wins came in the first 16 matches, so they could just be fast starters, but I do not think so and it was more a case of s tepping off the gas last season as promotion was virtually assured with two months to play.
They won that 2-1 and have since beaten Dijon here and CA Bastia on the road, by identical 2-0 scorelines. This evening they will be without fringe striker Thibaut Bourgeois (9-0-0), but he has not started a match since August, veteran central defender Sylvain Marchal (7-0-0) likewise since late September and young versatile Luxembourg international Chris Philipps (3-0-0... just one start), in other words, nothing too serious and they really ought to be up to beating an Auxerre side who are decent at home, but struggle on the road ( 0-3-4), especially for goals, with just three all season and 7 in 12 away starts.
The visitors arrive on the back of a four match unbeaten run in all competitions, but had to do things the hard way at home to Caen last Monday, coming back fron two down early to win by the odd goal in five. They will be forced into changes with ever present goalkeeper Olivier Sorin and midfielder Prince Segbefia (13-2-0) both missing, Sorin's place will be taken by Donovan Léon who has played two cup games, but not started a Ligue 2 fixture this season (conceded 20 goals in fourteen 2012-13 starts). I think in terms of team news we can call it advantage Metz.
I am not getting overly involved myself, but feel it is a terrific chance for Metz to pull away from the pack and they have got the winning habit over the last two seasons, officially I will put up 1 unit Metz -0.75 ball 2.05 asian line/Ibramarket, but there might be a couple of other angles if you are following this "in play". Metz are strong early in games and 5-0 (goals scored/conceded) through 20 minutes, 7-1 through half an hour, 5-0 at home through those 30 minutes, not conceding in front of their own supporters inside 50 minutes. However, having conceded twice early to Caen last week and with a change in goal, Auxerre might set up ultra defensively for the opening exchanges and look to give their keeper extra protection. On the road they have not conceded in the opening ten minutes and I think that will be their priority tonight, however, they are 0-6 between the 11th and 30th minutes and 0-7 between 11-50 , so you could hold off for ten minutes or so and wait for bigger quotes. Metz have also scored a third of their 12 home goals after the 85th minute.
Metz: Carrasso, M'Fa,Bussmann, Inez, Métanire, Milan, Choplin,  Kashi, Lejeune, Ngbakoto, Rocchi, Sarr, Cornet, Nsor, Sakho, Fauvergue.
Auxerre : Léon, Baltus - Marester, Castelletto, Boly, Coulibaly, Djellabi - Boé-Kane, Monconduit, Aït Ben Idir, Ngando, Sammaritano - Ntep, Kitambala, Viale, Haller.
 
Good Luck.
Don't be selfish, share the betting tips