Champions League : Barcelona run out of steam !
Apr 14, 2016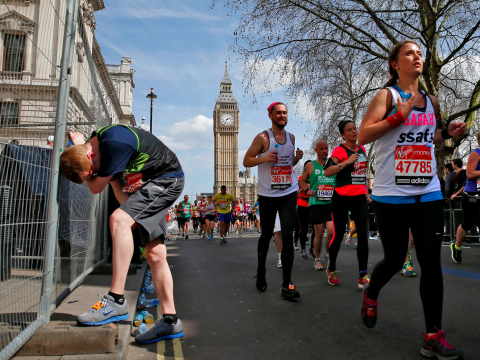 Barcelona were eliminated from the Champions League yesterday and I hope that at least some of you opted to bet either or both Real Madrid @ 6.0 or Atletico at 21.0 to win the competition after my notes of last week .....
It is over 25 years since a team "repeated" in the Champions League/European Cup (Milan in 1990) and it was a decade before that for the previous time ( Nottingham Forest in 1980). It is hard to know exactly why that would be the case, over the last decade

Barcelona

have put together several teams which are frequently touted as the greatest club side of all time and they have won the competition four times, but have never been able to follow up and it is clear, stating the obvious, that it is now extremely difficult to win back to back titles.

My guess is that the physical and mental demands are simple too great nowadays, teams are worn out come the business end of the following campaign , due to the extended previous season, World Club Cup fixtures ( Barce have flown mid season to Japan after three of their wins) , huge demands on the winners to play highly lucrative pre season games around the world and in addition , most of the squad being called upon to play international football during the summer break at least every other year. All take a toll and the price has to be paid somewhere down the line, maybe Barce will buck the trend this season, someone will do so sooner or later, but I do not feel the Catalan giants offer good value (exactly the opposite) at quotes of 2.50 to win the competition, when they might have to pass Atletico who beat them at this stage in 2013-14 and then Bayern or Real Madrid, just to get the opportunity to play the final, by the way, only two teams have made back to back finals in the last 14 years . Anyway, we can probably agree it is a big ask and I think that in terms of winning the competition, Atletico at a juicy looking 21.0 and Real Madrid @ 6.0 make far more appeal.

 

I like both, but am betting Atletico today and think I will skip putting anything up "officially" outright as that always seems to result in more questions/complaints than it is worth, but I would like to point out something , Real are a general 6.0 to win, I think that is a very good price, each way most companies offer 1/3 of the odds 1-2 (so you will get odds of 5/3 for the place part.........reaching the final) which might be a little bettter. Bet 365 offer 1/2 the odds 1-2 and that is just plain wrong, that is 5/2 or 3.50 for them to reach the final, they are 1.06 with Sbobet to go through against Wolfsburg, if you think that is roughly correct, you get 3.30 for them to progress through the semis, the only team they can be close to those odds against is Barcelona ( I would personally not be that big in any case), even IF Barce qualify, there is still a 67% chance Real will avoid them in the last four and the team from Madrid have just won in the Camp Nou and have had no Copa del Rey commitments for many months. Since the start of December, Atletico have played 27 times, Barcelona 30, Real just 22 and I think that is starting to show. Barce showed signs in the games with Arsenal, Villarreal and Real that form had dipped a little and that is all it takes at this level of competition. Anyway, it is always worth looking at place odds in events "in running" late in competitions, bookmakers are often lazy in updating them and do not give them enough thought, the hard part is always "getting on" of course, but in this case the straight win odds about both "other" Spanish teams, but especially Real offer good value anyway.
Real are now down to 3.75 and will be odds on to beat anyone apart from Bayern ( see each way notes above....3,50 to win their semi !) in the semi finals, Atletico are a top priced 4.50 . They are not red type selections, but probably twice per week there is something equally as good within the notes and as I have always said the content is the real value and point of the newsletters, I am sorry, geuinely sorry if you cannot see that, but the old saying "you can lead a horse to water, but you can't make it drink" is very true and I have never wanted to spoon feed readers.
I do not think I have ever seen a team press like Atletico in the opening 45 minutes, they often had seven players in the Barcelona third when the Catalan side had gained possession and the best passing side of all time were anchored deep with nowhere to go. Once they took the lead Atletico dropped deeper and deeper, but I doubt they had too much choice over that, as despite their huge fitness levels and Simeone put them through hell in the off season to get as fit as they are, they were never going to be able to keep that up for 90 minutes +. That match made a mockery of possession stats, I do not know exactly how much of the ball Barcelona had in the opening 45 minutes, maybe 70% (?), but it was worthless possession and they were never going to hurt Atletico. The home side were by far the better team, Barce should have had a penalty late, which might have taken the game into extra time, but Iniesta played a big part in that move and should not have still been on the pitch after his handball for the penalty . Unbelievably good tactics from Simeone and his men, everyone says Barcelona were poor, they were nowhere near their best, but that would still have been good enough to beat most teams, but I think the real truth is that they are shattered and have run out of steam.
Good Luck .
Don't be selfish, share the betting tips