Championship update ......... how to get the most out of clubgowi...........
Apr 24, 2017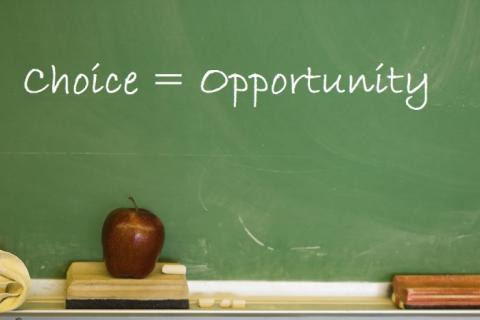 I want to follow up on the
"Saturday update"
post below, keep that theme and take a look at some notes I sent to subscribers on February 3rd, it was basically a mid term update on the Championship, you can read it in full below, it included one selection for that day on Sheffield Wednesday, that is all that will appear in "results". They won but that is not the point, not the point at all.
I also said that they (Wednesday) were much better value to get promotion than Leeds United , at the time United were 3.25, the Owls 6.0, now the odds are 26.0 and 4.0 respectively ! I spoke about United being terrible value at 1.25 to finish top 6 and this morning they are 6.5 to do so !
 
My notes said that Reading, Leeds and Barnsley had overachieved, Derby, Fulham and Sheffield Wednesday were better and "my" teams have collected 26 more points than, the then higher placed trio, over the interim period.
 
I spoke of Brentford, Cardiff and Wolves as being better than the table indicated and all are now higher placed, the Bees currently 9th.
 
My notes on Birmingham firmly indicated where they were heading and they have gone 2-4-9 since and are two points above the drop zone, replacing Bristol City who I was expecting to "kick on", City have collected 13 more points than the Blues since and are up to 17th.
 
I said Brentford were too big at 2.75 to finish top 12th and they have won eight times subsequently and are now 9th, four points clear of the team in 13th !
 
I didn't say anything else in those notes, or nothing that was wrong, it was all on the money, but none of it will ever appear in results !
 
That formed a small part of one newsletter and there are 400-500 of those sent to subscribers each year, for the daily cost of less than a cup of coffee .
That is why when I write something it is not always just about that day, notes usually have value for the future and, even if on that particular occasion the selection does not win, if I say a team is better than the table suggests, or vice versa, it is usually correct and I am a very good judge of sports teams and players, no point being modest, when it is plainly true. It is why I always say and have done since day 1, that it is all about quality of content, that and seeing things that many are too blind to.
Most people have no idea what they are even watching, sorry that is true too. I have a season ticket at Brentford, most of the people around me are nice enough and I am even friends with some, but almost to a man /woman they have thought all season that one particular player (a pre season signing) is lazy/useless/not bothered, or all three and they have seen him play 20-25 times . IMO he is incredibly talented, one of the best in the division in his position and only going to get better and better and his ability was obvious to me, pretty much from his very first start. People see what they want to see and believe what they think they should believe, make up their mind after two minutes and stick with that regardless of any evidence to the contrary. Why spend a little time thinking that a player might need time to adjust to playing at a higher level, a house move, new team mates, different system, being asked to play out of position etc, when it is just easier to shout abuse ! To put that into betting terms, it is not all about results on a particular day, you have to understand that as a minimum, or you know nothing at all and again, I am sorry, but that is probably most of you! Not trying to offend, just speak in plain terms. You either get it or you don't and personally, I have absolutely no interest in speaking to anyone, or having them as a subscriber, if they don't.
 
Please do not write asking me about results, all I will do is send you a link to this post and I would not then accept you as a subscriber in any case, so the whole process is a waste of time. I have well over 3,500 full match/event previews on here and the Gambling and Other Wholesome Interests (GOWI) blog, posted over the last 11 years, they are all available to read and are there so you can make a judgement on the quality, or otherwise, of the notes and they are more than enough to enable anyone to do so. To be honest, reading a few dozen should be more than enough. I am not trying to alienate everyone, If you follow clubgowi, like what you read and feel you would benefit from receiving all of the notes on a daily basis, you will probably get a huge amount out of them and are very welcome to subscribe.
 
Newsletters are sent daily @ 10.00 UK time, all other (additional) sending times are notified days in advance. It is a 52 week per year service and most bets are for
asian handicap quotes
, the hardiest to beat, but easiest to bet lines and only real option if you are looking to make a long term profit from gambling.
Good Luck.
Quite a low key Friday, so I want to discuss the Championship, which is one of the most competitive division's for my money in world football, it is also the one where I see most games live, for failrly obvious reasons. You almost never see a really bad game (Bees-Norwich this season was one), but they are usually close hard fought battles and super competitive.
 
I think this season as a whole, the Championship is the weakest it has been for several seasons, I have no issues with the top two being better than the rest and whilst I will miss the away day at Brighton, they and Newcastle will probably go up. If we took the other 21 teams (Rotherham United look the weakest by far), there is a not an awful lot between them, 30 points separate Reading in third and Blackburn in 23rd, but that is hugely flattering to the Royals and if someone said that there was no more than 10-15 points between those 21, I would certainly not argue.
 
For my part, Reading, Leeds United and Barnsley have massively overachieved. Derby, Fulham and Sheffield Wednesday are better teams IMO and I would be a little surprised if at least one of those was not in the play off final and I would favour any of that trio over Reading and United and by some way. Wolverhampton Wanderers, Brentford and Cardiff are currently 13th-16th but are amongst the ten best teams , I am not saying that is where they will finish, just that is where I rank them .
Birmingham City are heading to where they deserve for sacking Gary Rowett just before Christmas, when the decision was made I wrote ........I cannot stop myself from saying this, City have sacked Gary Rowett and replaced him with Gianfranco Zola this week, are they absolutely crazy ! Rowett did an amazing job at Birmingham under incredibly difficult circumstances and overachieved massively, everyone in football ( apart from those connected  with City) knows this and it is a very stupid decision.  They are subsequently 0-4-6 under Zola , some decisions just defy logic and there is no point trying to understand them ! Bristol City are much better than a current 20th place suggests and I expect them to kick on over the next three months.
 
Brentford have already played five of the top six on the road , finished on fire last season(22 points from their last 9 starts) and are coming off their best performance this time round in midweek and will soon have three "new" and big players in Canos, Henry and Judge (see Tuesday notes) back and look overpriced at 2.75 to finish top 12. Leeds are quoted at 1.25 to finish top 6 and that is skinny for my money with at least three "better" teams below them, they have still to visit Huddersfield, Fulham, Reading, Brentford and Newcastle and with them quoted at 3.25 for promotion and Wednesday a juicy 5.50 -6.0 I know which way I would lean. The Owls signed prolific striker Jordan Rhodes as deadline day expired and had already snapped up Sam Winnall from Barnsley earlier in the  window. Rhodes cost an arm and a leg , but is proven and then some at this level, with 162 goals from 269 starts and a handful of sub appearances for Middlesbrough, Blackburn and Huddersfield, most of those coming in the Championship . Winnall scored 21 in 43 for Barnsley in their League 1 promotion campaign last season and has kept up that average in the Championship with 11 in 22 and that in a Tykes side punching well above their weight. Wednesday made the playoffs last season, losing in the final to Hull City and that experience should serve them well and I would not be surprised to see them finish third and they offer good value for promotion at current odds (5.50-6.0).
 
Tonight they travel to
Wigan
Athletic who are bottom three, but the Latics would move out of the drop zone with a win and have found some form, winning their last three starts against Championship teams and despite losing 4-0 at Manchester United in the Cup last time out, showed plenty of attacking intent and promise and looked fairly comfortable until conceding just before the half time break. They were hugely busy on deadline day signing EIGHT players...... 19 goal Grimsby striker Omar Bogle, Rangers goalkeeper Matt Gilks, Eastleigh striker Mikael Mandron, Hartlepool midfielder Josh Laurent and Manchester City's Jack Byrne for undisclosed fees, winger Gabriel Obertan has joined the Latics on a free transfer and Hull City duo Alex Bruce and James Weir, 21 have joined on loan until the end of the season. That kind of reflects what home head coach Warren Joyce felt his team needed, which is/was a major overhaul. The transfer money they received from Norwich City on Tuesday for Yanic Wildschut (£7m), was spent almost immediately and with some earlier loan signings made this month and several others having departed on deadline day, almost half the Athletic squad were not at the club in mid January ! This will take some transition and with
Wigan
failing to score in all six home games against teams in the current top ten (losing the last five), they look ripe for the taking and this is a match that the Owls should be looking to win if they have real promotion hopes, which they clearly do. 
The visitors do have some defensive issues and will be stronger in that department in a week or so and I did look at and consider the "over" which is attractively enough priced, but feel the away win offers better value.
 
1 unit Sheffield Wednesday -0.5 ball 2.51 asian line/Sportmarket.
We don't just sell football betting tips, as you can see there is an extensive analysis behind our asian handicap selections. Subscribing to our sports betting advice service need not break the bank. Learn more by visiting our subscriptions page.
Don't be selfish, share the betting tips