The sermon: Part 2
Sep 17, 2013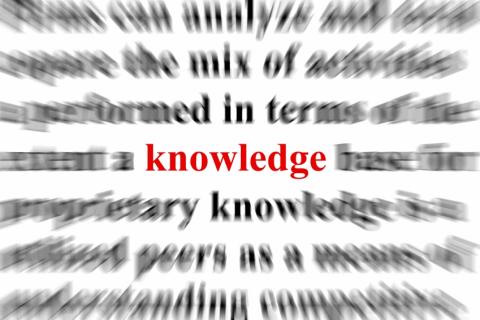 Further to the previous post, I first want to look at a few excerpts from recent previews ( all were posted in the last 4-5 weeks)  and see what readers could have taken from them and used this past weekend.
I have been bigging up Cruizeiro in Brazil for many weeks and wrote recently...."There is slim to no chance that Cruzeiro are not the best club team in Brazil currently and as the old saying goes... slim has just left town ! They get Dagoberto back from suspension, which increases already awesome offensive options and holding players Nilton (15-4-0... Cruz have conceded an average of 1.67 goals when he is out, 0.87 when he plays) and Souza (10-0-1) return to the squad after missing the last two starts..... a good team just got better ! Victory will see them at least retain their four point lead at the top of the table and that will be seen as a very nice buffer ahead of a trip to Goias who are unbeaten at home, this coming midweek. H2h wise Cruizeiro have a 8-1-1 record in the last ten meetings in Belo Horizonte, although five of those wins have been by the minimal margin, that is important as we have to give up a full goal, but offensively, the hosts look daunting at present and it is hard not to see them scoring three everytime they take to the pitch. I did look at a way we could perhaps get a better "in running" quote, but the hosts have scored five without reply at home in the opening 15 minutes, so it is too dangerous to wait."
Given my bullish comments about Cruzeiro and having highlighted their number of early goals, they were a very nice 2.12 to be leading at the half at home to Atletico Paranaense on Saturday, which they did 1-0.
I spoke about my beloved Brentford at the end of last month and said...
They ( Brentford) have started their league season with a 3-1 home win over Sheffield United and road draws with Port Vale and Gillingham, by their (now) own high standards, they were a little off the pace at the Gills last week, but could easily have scored 3-4 in each of their starts so far and will probably come on for a free midweek to work on things in training, with so many new players at the club, it was always going to take a little time to fully gel.
In a strange way, the true potential of the club was highlighted more by the 3-2 home win over Dagenham & Redbridge in the Capital One Cup, when they made ten changes from the previous league game, whilst still leaving out a further 2-3 who would walk into half the other League 1 teams and still won.
I feel we might see the odd bad day at the office from Brentford until they really find their feet, but this is the best squad in living memory and right up there with the Swansea City title winning side of 2007-08, which was the best group I have ever seen in League 1 and believe me, I have seen a LOT of football at this level !
At the moment, I have no interest in taking lowish odds about them winning, I feel the value is in them to score X goals, because on a going day when a little luck goes their way it isn't going to matter if they are playing Carlisle at home, or Wolves away, the goals are going to come. Therefore, I feel a better option today is for them to score three or more, big summer signing Will Grigg scored twice on his home debut and will surely be fired up facing his former club, especially following comments from his former team mates this week, that they will "easily be able to handle him." Competition for offensive starting places is keen and I expect some real hunger upfront this afternoon.
They have since added two offensive option to their ranks and were available at a whopping 5.50 to score over 2.5 goals at struggling Tranmere Rovers on Saturday, they won 4-3.
Late last month I previewed a non league match Bath City-Eastleigh and put up a strong bet on the visitors at odds against ...
The visitors have invested heavily in each of the last two seasons, I spoke about them last September and have reproduced those notes, to give some background information, at the foot of the page. Things didn't go their way at the start of last season, just 26 points from the first half of the campaign, but they collected 46 (14-4-3) from the next 21 matches and over a full season, that would have seen them champions by six points. I saw about an hour of one of those, a 2-0 win at Maidenhead United in March, the match was played on a real bog of a pitch (they are looking to put down an artificial surface at York Road), but Eastleigh played some very nice football and could have easily doubled their winning margin. There are highlights of that match here ( ignore the supporter behind the goal "mooning"  at his own player taking a  penalty kick.... you see some odd things at non league football !), but they are recorded by United and do not fully do the Spitfires justice.
Anywway, Eastleigh again strengthened over the summer, let a couple of the older players leave and signed five, all with Conference National (and above) experience, Yemi Odubade played 36 matches for gateshead last season, Jamie Collins 21 for Forest Green Rovers ,Will Evans 22 for Hereford and veteran striker Ben Strevens who played 26 games for Dagenham and champions Gillingham in league 2 last season, but far and away the star name was Stuart Fleetwood (30-9-4 for Luton Town last season), who made his name in a 28 goal season with FGR before making a big money move to Charlton Athletic, things never worked out for him in the league, but this is the lowest level he has ever played at and he seems certain to score plenty.
They started their campaign on saturday with a tricky home match with Sutton United, a fellow promotion favourite and won 1-0, there was plenty to take from taht, not least as central defender Chris Todd was injured in the warm up and they have to bring in Chris Dillon at the last moment for his debut. Odubade scored on his debut and the hosts should have been out of sight at the break, after a very strong opening half.
I went on for another paragraph or two, Eastleigh won that match and are top of the league after seven matches, winning five, the last of which was an easy 3-1 win at Maidenhead United (the match discussed in the preview), on Saturday.
They are just three samples of recent previews that just kept giving ! All potentially highlighting winners this last weekend, but which you will never find in stats or results.
Finally, lets look at part of two further recent previews and see what else you could have taken  from them on the day in question.....
I was very keen on Montreal Impact to beat Houston Dynamo on August 24th, amongst my notes for this game was one unbelievable paragraph ....
The match was over as a contest after 30 minutes, by which time Impact were two up and Dynamo had missed a (wrongly awarded) penalty. Marco Di Vaio ( 22-13-2 ... 11 goals at home) could have scored 3-4 that night and Montreal were clearly the better team, Dynamo had to come out of what was a very defensive game plan after falling behind early, but Impact are not the type of team you want to hand all the possession too in any case, as players like Bernier, Mapp ( 5 assists) and Felipe are so comfortable on the ball and that comfort level has increased still further with the addition of Hernán Bernardello from Almeria, who, after 70 minutes against DC United last week, might be up to the full 90 this evening. Di Vaio ( along with several others) was rested in midweek and saved for tonight, two goals would take him top of the MLS goalscorer chart and it is a realistic possibility (odds 7.5 +).
Impact won 5-0 tearing Dynamo apart and Marco Di Vaio scored his desired two goals, at those big juicy odds.
That was good, this was better.....
Botafogo-Internacional (August 15th)
Botafogo will go top with a point, Inter fourth with a win.
Hosts have scored a high 60% of all goals in the first half and a very low 20% in the last 30 minutes.
Inter tend to start and finish strongly, scoring 37% of their goals in the first 30 and 45% in the last 30 minutes of play.
Visitors have scored on last ten visits (two or more in 4 from 5) and lost just once in eight.
A lot of players missing today, Botafogo are without suspended right back Gilberto (7-0-0) which is a loss, as the player he was covering for, Lucas (7-0-1) is still injured, midfielder Nicolás Lodeiro (10-3-3) is away on international duty, along with goalkeeper Jefferson ( 9 goals conceded in 9 starts).
Inter are without suspended defensive midfielder Airton (7-0-0) and Diego Forlan (9-5-2) who is on his way back from Japan, the following are all injured:
Right backs Gabriel (8-1-1... one win and six conceded in four starts without him) and Ednei (6-0-0), Cláudio Wink, centre backs Jackson and Indio (3-1-0), defensive midfielder Josimar (10-0-0), plus striker Rafael Moura (8-2-0).
That is a lot of players and they are short of options, in training this week, coach Dunga has gone with forward Jorge Henrique at right back and Ygor who has not played this season in one of the holding roles. Henrique said he has had little time to train , "but you have to take the opportunity, even playing out of position."
Upfront, new signing Ignacio Scocco and Leandro Damiao have bags of potential, but have only played 94 minutes together.
Very hard to see either keeping a cleansheet given their defensive problems and the fact that Inter "always" score here, the visitors could be good to back late if they were trailing given the number of late goals they have scored and that is what I will be looking for "in play", but best pre match play has to be the "over" 2.5 goals @1.96 asian line/ibramarket 1.25 units.
Result: 3-3 The "over" was landed inside 33 minutes and Inter scored that late equaliser at HUGE, HUGE odds.
These are just a few samples of what the newsletter service provides, it is about content and information and how to use it, results will always take care of themselves. If you can take advantage of previews like this , then I suggest you consider subscribing, but please do not ask me about results !
Good Luck.
Don't be selfish, share the betting tips