Copa do Brasil Final Football Betting Tips: Atletico Mineiro- Gremio
Nov 23, 2016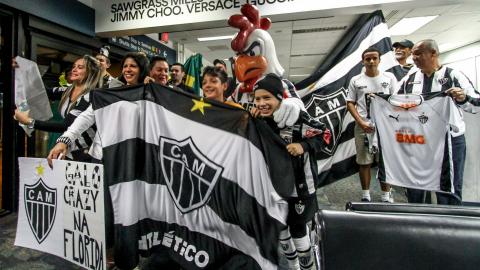 Copa do Brasil: Atletico Mineiro- Gremio
Two legged final, with the return in Porto Alegre next Wednesday. Gremio are looking to win the Copa for the 8th time, but first since 2001, AMG have won just once previously, but recently, in 2014. There is no away goal rule, so 4-3 has the same value as 1-0, no extra time, the second leg will go straight to penalties if we are level after 180 minutes.
 
The last eight seasons have seen 16 matches produce 12 home wins (75%) and the first legs have been even more lopsided, with the hosting team going 7-1-0. Home form is so important in Brazil, that teams are absolutely desperate for a lead to take to the away leg and likewise, most teams would not view a narrow defeat on the road as a disaster, for the same reason. AMG won their home first leg 2-0 in 2014 and have been perhaps the strongest team on home ground in Serie A over the last five seasons, winning a whopping 69.15% of games ( 65/94). Their record is actually better than that, as a couple of the blips, came when they moved venue, as teams do fairly frequently in Brazil, sometimes to a stadium far away from home.
 
The only real hole in their form, is that they lost 3-0 at home to Gremio back in May ! However, that was just Matchday 4, AMG started their campaign terribly, were bottom 4 after seven rounds and since then, have collected 16 points more than Gremio, who have only won 2/16 on the road subsequently, so I think we can largely ignore that. Home supporters have already snapped up 45,000 tickets which is huge given that they only sold 18,000 for the 2014 final with Cruzeiro, who were then league champions.
 
Robinho has refound much of his old form and a lot of goals since returning to Brazil and says he is
very motivated by the possibility of winning a first title with AMG:
"I'm just motivated to know that I'm having the opportunity to be a champion for the first time with the Rooster's shirt."
We are focused, calm, prepared to make a great game and, God willing, achieve our goal to be champion.
"Our squad is strong, capable of being a champion, has great players and we have to demonstrate our strength on the pitch. "
We come to a final by merit and we hope to crown it with the title, with all respect to the Gremio team. "
He, along with four others of the likely starting eleven are aged 32+ and have spoken this week about how disappointed they were to not fight for the title down the final stretch, they know this might be the last chance for some domestic silverware for them and seem very focused and committed and I think they can take a nice lead to the second leg. Gremio have brought a very large 26 man squad, so exact team news is hard to come by, but on this occasion, i do not think it is overly important.
1.25 units Atletico Mineiro -0.5 1.94 ball asian line/Sportmarket.
Good Luck.
We don't just sell football betting tips, as you can see there is an extensive analysis behind our asian handicap selections. Subscribing to our sports betting advice service need not break the bank. Learn more by visiting our subscriptions page.
Don't be selfish, share the betting tips