J-League betting tip: Sagan Tosu - Gamba Osaka
Aug 26, 2017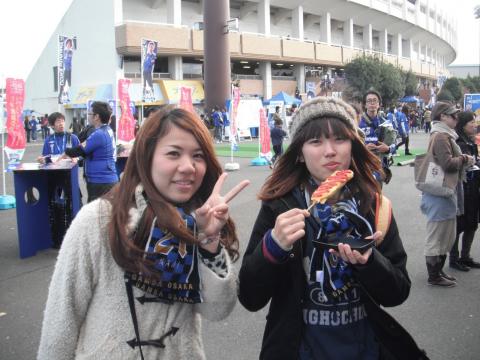 J-League:
23 of 34 rounds into the season , so just over two thirds of the way through the campaign.
1X2 are running at 42.51%-21.74%-35.75% respectively and goals at 2.61 per game.
We had the two stage system in 2016 and 2015, so I do not feel that is a fair comparison, so if we look at the five previous campaigns 2010-14 inclusive, they averaged 42.81%-24.58%-32.61% for 1X2 and we are very close to those numbers this season, there have been fewer draws so far and they tend to drop off towards the end of the season and more away wins, but that is kind of inline with the modern approach to the game and more open nature. Goals for the five years have averaged 2.74 pg and this is the area we should definitely be looking at. 2014 was a blip and a low scoring year, which has skewed even that higher number and whilst we might have another, the other four seasons had a mean of 2.79, to get to that level, we would require something close to 314 goals over the final 11 rounds (3.17 per game). That sounds and is, a lot.
However, we are not really talking about them having to reach that number, just that the likelihood is that it will move towards it and we have just had three low scoring weeks in a row, which is unusual and I feel has plenty to do with the stop/nature nature of JL1 through July (two breaks) and teams lost much of their tempo and momentum. Anyway, we expect more goals in all leagues as the season winds down and we should definitely see the totals in Japan edge up towards the 2.70 + mark as a minimum and to get there we need an extra 0.3 goals per game over the final 11 rounds and that gives us something to work with and a good starting point.
 
Sagan Tosu - Gamba Osaka
I previewed the
Osaka
derby game, hosted by
Gamba
a couple of weeks ago.............
First top flight Osaka derby in almost three years and with extra spice as Cerezo sit top of the table with a four point lead, a whopping nine ahead of Gamba who are in 6th. The home side are the bigger club by far and will not be at all happy with the situation and extremely motivated to reduce the deficit. They have dominated the h2h series, usually avoiding defeat in the away games, just as they did in a 2-2 draw in the early season fixture with Cerezo as host and mainly winning at home, or splitting the points in a high scoring draw.
Gamba are one of the big 3 Japanese clubs and having departed the AFC Champions League at the group stage were expected to kick on and really push for the title, they still might , but you do feel that to do so, they need a result today. They looked to be firmly back on track and set to push for the championship when winning at Vegalta Sendai at the start of this month, a result which took them to within four points of the top of the table. However, they lost back to back league starts since, at home to second placed Kashima Antlers and on the road to Shimizu S Pulse, those could, perhaps should, have played out differently with Gamba largely dominating both games, as they so often do, they are as comfortable on the ball as any team in JL1 and very pleasing on the eye when everything falls into place. They have not been as clinical in front of goal as they would have liked, but a 2-0 midweek cup win will have steadied the ship and they should not lack for focus today. That has been a bit of an issue and they have been, it has to be said, a little sloppy defensively, especially at the start of the second half, when they have conceded 5 of just 6 home goals allowed in the 15 minutes directly after the break and that is clearly the period when they are most vulnerable and it has come at great cost , winning just 3 times at home (despite a 16-6 goal difference) , yet with six road victories.
I do expect them to find a way to win today, but for this game to get very stretched after the opening goal and doubly so after the break, these two are the 3rd and  top scorer's in Japan, Cerezo have scored 28 second half goals this season and Gamba games have produced 35 after the 45th minute. The reverse fixture saw all four goals come in the second period and today again looks tailormade for "in play" betting.
 
Thay played out perfectly for us with
Gamba
winning 3-1, landing both bets and all four goals coming after the break for those who went with the "in play" alternative. 
However, there has been very little of a positive nature for Gamba subsequently and ahead of last week's home game with Kashiwa Reysol, I added ......
....just one point from a possible 9, with two of those starts coming against bottom five sides. That leaves them 10 adrift of Antlers and 7 off Champions League pace and that is simply not good enough and allows no margin for error now. They played poorly at Kofu, but should have taken all six instead of one from the last two and were all over Jubilo Iwata last week and sometimes, life and football is not fair ! They had a decent  enough Jubilo side on the rack for most of the 90 minutes, conceding twice against the run of play from set pieces. That would be a clear route to goal today for Reysol, who are also off CL pace, but only by one point. Last ten h2h meeting in Osaka have produced seven home wins, no draws and an average of 3.9 goals per game. Last chance saloon for Gamba and I take them to win a high scoring encounter. Another game which should expode into life after the break (see above) , with Reysol scoring 63% of their goals in the second half.
They lost that 1-0, same old story, plenty of chances for Gamba, but they are misfiring at present. They remain one of the better JL1 teams, at least in terms of ability and such is the way of these things that now that it appears that the top 3 chance has gone, we will probably see them at their best, they are certainly under less pressure now.
 
Sagan Tosu are pretty much the mirror image of Gamba and have been winning without playing particularly well and have ridden their luck big time to record 8 home wins and a lot has gone their way. Sagan are unbeaten and have collected 29 points from 13 starts against team below them in the table, just 5 points from 10 outings versus teams like Gamba above them and they lost 3-0 in Osaka , it was a match full of good goalscoring opportunities.........more of the same !
1.75 units "over" 2.75 goals 2.38 asian line/Sportmarket.
1 unit Gamba Osaka -0.75 ball 2.91 asian line/Sportmarket .
Good Luck.
We don't just sell football betting tips, as you can see there is an extensive analysis behind our asian handicap selections. Subscribing to our sports betting advice service need not break the bank. Learn more by visiting our subscriptions page.
Don't be selfish, share the betting tips