Ligue 2 betting tip: Brest- Sochaux
Nov 24, 2017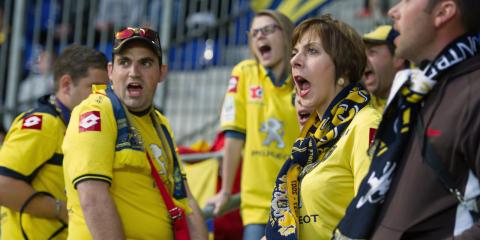 Ligue 2: Brest- Sochaux
Sochaux beat Nimes last week ( see previous post) and whilst it was a slightly understrength opponent, there was much to like in a game which was a great advert for Ligue 2. I have not had a really good look at FCSM for a while and was impressed, they are much improved and look one of the better second tier teams. They are far more adventurous now and it has paid dividends with 13 points and 9 goals from five starts. They are getting the ball into the box quickly and "out crossed" Nimes (24-18), few teams have managed that and I spoke last season about the return of the cross into the box and it being the "new" key stat with Nimes leading the shift. It is definitely a tactic which can pay dividends at certain levels of the game and it feels like some defences are just not used to dealing with it any longer. Anyway, both Nimes and Sochaux passed the ball sweetly and with great fluidity and got forward at pace. Aldo Kalulu who scored the winner looks to be really finding his feet at this level and was a live wire out wide/through the middle and is another promising Lyon youngster. Sochaux are without suspended central defender Jean Ruiz, but have won the last four starts he has missed and are quite well served in that department.
Brest : Larsonneur, Fabri, Weber, Belaud, Bernard, Castelletto, Coeff, Pi, Sissoko, Faussurier, Gastien, Grougi, Kiki, Autret, Butin, H. Diallo, Charbonnier, Mayi.
Sochaux : Maxence Prévot, Lawrence Ati Zigi, Florent Ogier, Jason Pendant, Mickaël Alphonse, Adolphe Teikeu, Zakarya Bergdich, El Hadji Ba, Sofiane Daham, Florian Tardieu, Jeando Fuchs, Florin Bérenguer, Florian Martin, Thomas Robinet, Yoann Touzghar, Aldo Kalulu, Yakou Meïté , Faneva Andriatsima.
We don't just sell football betting tips, as you can see there is an extensive analysis behind our asian handicap selections. Subscribing to our sports betting advice service need not break the bank. Learn more by visiting our subscriptions page.
Don't be selfish, share the betting tips