MLS Cup betting tip: Seattle Sounders- Vancouver Whitecaps
Nov 02, 2017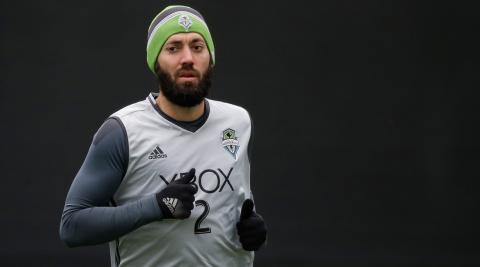 MLS Cup: Seattle Sounders- Vancouver Whitecaps
First leg ended 0-0 which was a result both teams seemed happy with, I guess Whitecaps are confident of scoring tonight, but Sounders look the better team , are the defending champion and have huge support on home soil with possible the nosiest and biggest fan base (at least pre Atlanta). They won 3-0 at home to FC Dallas at this stage last season with Nicolas Lodeiro scoring twice, he really stepped up and filled the void left by the season ending heart issue to Clint Dempsey, it must have been painful for Dempsey to watch from the sidelines and vice versa for his team mates. That they won the MLS Cup in the absence of the best outfield player ever produced in the US says much. Lodeiro stepped up, they won 12/20 starts after he arrived mid last seasonand, in at least two of those game they failed to win they did not
need
the result. Dempsey has returned the season, they have proved they do not absolutely need him, but are a better side when he plays, he had to sit out the first leg with suspension and that must have brought back memories of last year and I doubt there will be a hungrier player taking the field in the MLS Cup playoffs than the 34 yo from
Nacogdoches.
Sounders beat Whitecaps 3-0 here five weeks ago today, Lodeiro had a goal and two assists, but Dempsey was the star of the show, stepping back a couple of years in time to produce a masterclass and it was a very commanding performance from Seattle. Former Sounders star Fredy Montero was kept very quiet on his return, seeing almost nothing of the ball.There had been so much talk in build up about comparison between the two players, but there was none, it was mismatch both with player(s) and team, Dempsey was highly motivated and will surely be similarly so this evening, not just to put the question to bed for once , but to try and win a MLS Cup of his own. In that recent meeting Sounders dominated all categories.... attempts 21-8 , on target 6-1, inside box 12-6, big chances 3-0, woodwork 2-1, saves 1-3, possession 58%-42%. I expect them to win and to push for a second as that away goal has to be a concern. If big Clint doesn't get them.....little Nic will !
1.5 units Seattle Sounders -1.25 ball 2.34 asian line/Sportmarket.
Good Luck.
We don't just sell football betting tips, as you can see there is an extensive analysis behind our asian handicap selections. Subscribing to our sports betting advice service need not break the bank. Learn more by visiting our subscriptions page.
Don't be selfish, share the betting tips