Premier League betting tip: Crystal Palace- Tottenham Hotspur
Apr 26, 2017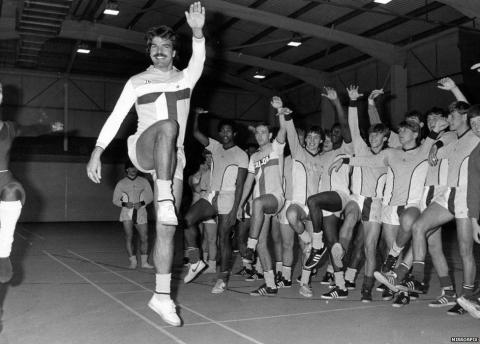 Premier League: Crystal Palace- Tottenham Hotspur
Palace now look safe on 38 points and could actually move up to 9th place with all three points this evening, which would just be incredible, given that they were bottom three just eight weeks ago. They have beaten Chelsea, Liverpool and Arsenal in their last five starts and now look the team I thought they could be pre season and it is a case of what might have been and that top ten finish would have been secured long ago if so many points hadn't been tossed to the wind. Maybe they will continue this current run and still get the job done. Big Sam Allardyce will again have done his CV no harm in terms of the go to man when you are in trouble and next season we can see what he can achieve with more money to spend and a full off season to prepare and if he can convince one or two to stay, a really good base squad of players. In terms of all that, results in every game are important, even once survival is 100% confirmed, especially at Selhurst Park, whch can be quite an intimidating and very noisy venue under floodlights.
 
Tottenham are chasing Chelsea, but had a very disappointing loss at Wembley to the leaders on Saturday in the FA Cup and the Blues winning easily last night pushed their lead back up to seven points and a realist would look at the fixtures list, Chelsea have still to host Middlesbrough, Sunderland and Watford and think that is now too big a gap to close. Spurs look safe for second spot and could put the final nail in Arsenal's top 4 ambitions this coming weekend in the North London derby, probably the last ever at White Hart Lane and that will be a special occasion and the supporters would accept dropped points tonight you feel, if they could win that. Of course, all three points would keep title dreams alive a little longer, but a dream chance is all it really feels like.
 
Big Sam said all along his team would improve in March and April and they clearly have, he will have much admired Mamadou Sakho back in the squad tonight and will want to impress with this the main televised event of the day. The visiting backline which I have never felt was quite as solid as the goals against column suggested and we have spoken of this before, looked suspect on Saturday and Allardyce will have done his homework. Palace and the handicap start for me, the home side to score two or more at 3.20+ is also attractive.
1.25 units Crystal Palace +0.75 ball 2.21 asian line/Sportmarket.
Good Luck.
We don't just sell football betting tips, as you can see there is an extensive analysis behind our asian handicap selections. Subscribing to our sports betting advice service need not break the bank. Learn more by visiting our subscriptions page.
Don't be selfish, share the betting tips