Premier League and NFL sample tips ................
Sep 12, 2017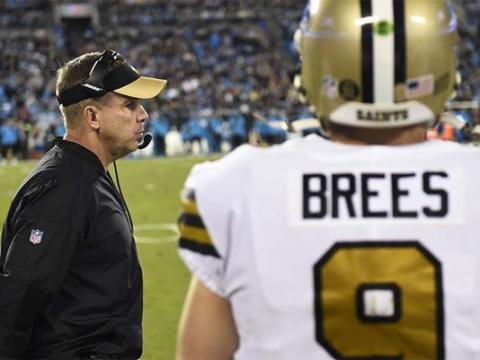 West Ham United traded at 2.40-2.50 just before half time on the -0.75 ball asian line and won 2-0 with goals in the 73rd and 78th minutes.
Minnesota Vikings won 29-19.
Monday September 11th
Two newsletters tomorrow to cover a very busy football programme , first @ 09.00 UK time and the follow up at 11.00.
Premier League: West Ham United - Huddersfield Town
First home game of the season for the Hammers due to the 2017 World Athletics Championships being held at the London Stadium. United have played three road games and lost them all and that has put them immediately on the back foot and head coach Slaven Bilic under huge pressure. Last season was their first away from Upton Park, they finished an acceptable 11th, but posted the 5th worst home record and of eight wins over Premier League opposition at the venue (league and cup), seven came by the minimal margin and were almost all hard earned. They also beat League 2 Accrington Stanley by the same margin and the truth is that even that record feels a little flattering in terms of overall performance levels as they also conceded four or more to Watford, Arsenal, Liverpool and Manchester City (twice). So, when things got away from them they could lose by almost any margin and the wide open spaces of the London Stadium felt very lonely, otherwise it was a case of grinding out a result. They are in a dire situation now, with Tottenham the next visitor here and need to try and find a way to win this.
 
They will be helped by the return to the matchday squad of Andy Carroll and key defender Winston Reid, the striker has not played since April and will not be rushed, but has trained daily for two weeks and will surely find his way onto the pitch at some stage. Just having him on sidelines is a significant boost, he has played just 2745 minutes in the last two seasons, but has 16 goals in that period.
 
Huddersfield Town will be delighted with seven points from three Premier league starts , following promotion last season, but were hardly a better than average Championship side and whilst they are well coached, super fit and have upgraded in the summer, they still look set to struggle and they have been riding their luck. Ahead of their last start, a home game with Southampton I wrote ................
Dream like start to Premier League life for Town and six points from games against Crystal Palace and Newcastle United, but I think they face a big step up today and face an established top 8 (four seasons running) team in Southampton, who posted a 50% win record on the road last season against non top 7 teams . I think there is quite a gulf between these two and if the Terriers allow Saints the same space in the area they allowed their other two opponents, this can play out only one way IMO. The Town-Toon game looked and felt like a Championship encounter, which it would indeed have been three months ago and despite their solid start, I feel the hosts have to make a lot of improvement to stay in the Premier League .
 
That finished 0-0 and Town played well enough, but should have lost it at the end and sooner or later their luck in front of goal will run out. Having said that, this seems sure to be close and that is the way that almost all home wins here for the Irons have played out, I like United to win by that single goal again, or for them to decide this with a late winner. Of those eight (in total) single goal wins, seven came by the same 1-0 scoreline with the goal scored after the 45th minute in each, three times after the 86th ! Town play a very high tempo game and there is a good chance that if they are to run out of steam it will be late in the wide open spaces of this stadium.
1.25 units West Ham United to win by exactly one goal 3.50-3.75 general quote OR bet WHU "in running" just before half time if the scores are still level and they are playing 11 v 11, at the first line quoted at odds of above 2.10.
NFL: New Orleans Saints @ Minnesota Vikings
I cannot say that the two games tonight feel me with a burning desire to get involved  betting wise, but I feel like I should say something about one, so here goes.
It is four years since the Saints made a solid start to their season, they were 1-3 in 2014, the three losses were on the road, the sole win actually came when they hosted the Vikings the last time the two met and it was a low scoring encounter with NO winning 20-9. The Vikings started slowly, but only allowed Drew Brees and the Saints seven points through the final three quarters. In 2015 and 2016 Saints started both campaigns 0-3, averaging 18 points in the three road defeats. All those numbers are important and considered very low, because Drew Brees is a superstar QB and is 101-73 at the Saints, including that famous, especially at GOWI (92 point profit for a 5 point investment), Super Bowl win, he leads the NFL all-time in completion percentage and hasn't thrown fewer than 30 touchdowns since 2008.
Brees has shown no signs of ageing and 37 is the new 27 amongst QB's, last year he threw for 5,208 yards, which was almost 900 more than anyone else and dwarfs the numbers put up by all the other big name team leaders. However, the NFL is about more than yardage and even scoring touchdowns and on the defensive side, Saints are pretty awful and that is doing a disservice to the word "awful" (ranked 28/32/31 in points allowed in the last three seasons). They have tended to be a little better defensively early season , but as soon as Brees and the offense find their stride all that off season work is forgotten and it has anyway, not been helping them win, so they go back to trying to win shootouts .
They have given themselves some other offensive weapons with the addition of star Running Back Adrian Peterson, but he has had one good season in the last three, barely played in the other two and has had off field issues as well as injury to deal with. Also, he has spent all 10 NFL seasons with the Vikings and if any team in football knows how to stop him, it will surely be them. It might help with a more balanced offense, but Brees will still want to throw and is going to have to, once they get in trouble and his defense is always going to put them in that at some stage in virtually every game !
Further, Brees and the Saints are short handed in terms of receivers today ( Brandin Cooks and Willie Snead combined for 150 catches last year and 12 TD's, Cooks is now with New England, Snead is suspended) and have some additions like Ted Ginn Jr who are expected to need time.
Minnesota have been the opposite and have started the last two campains strongly , 5-0 in 2016 and 7-2 in 2015.  Last year they did not give up 20 points until Gameday 6 and not more than 26 until late December. The season before they had not conceded more than 20 points until Week 10. In 2016 they had the #3 ranked defense and you could make a strong case for them being better than that. Their offensive line is much changed and that is an issue, they look like an upgrade on last season, but have not had time to gel, but you cannot have everything and against the Saints, these concerns are not what they would be facing almost anyone else.
1.75 units Minnesota Vikings -3.5 points 2.13 Pinnacle/Vegas line/Sportmarket Pro.
Good Luck.
We don't just sell football betting tips, as you can see there is an extensive analysis behind our asian handicap selections. Subscribing to our sports betting advice service need not break the bank. Learn more by visiting our subscriptions page.
Don't be selfish, share the betting tips